USB-C and SD Card
[responsivevoice_button]
The FiiO M15 uses a USB Type-C port. It's the best option available yet, with a reversible design, fast data transfer, and Quickcharge to fill the big(ger) battery.
The USB port works as an entry and a gateway: you can either plug the M15 to your computer and use it as a DAC, or connect a DAC and use the M15 as a source. A cool option we are seeing more and more on DAPs, and one I use much more than I expected with my actual setup.
If you can see two micro-SD slots at the bottom, only one is available. That's a minor inconvenience, but I'd have loved to get a dual-slot.
Warning : the FiiO M15 is a bit more complicated to connect to your computer than usual.
On PC, you'll have to connect it once, via USB, copy/paste the driver's folder on your computer and install it. Then the FiiO will be visible and usable from your usual explorer.
On Apple computers, you'll have to use Android File Transfer. It's available directly from the FiiO website or from iriver.
Streaming / DNLA / AirPlay / FiiO Link
The FiiO M15 is still not gifted with a google play store certification but supports streaming applications anyway. All it takes is a wifi connection and you can directly install them from the FiiO Marketplace or APK Pure.
FiiO Link is another addition to the M15, with Bluetooth pairing you can control your player directly through your phone. It works well and somehow gives the same seamless experience than the Hiby link on Hiby and Cayin player. The only catch is that it's only available for Android, and I doubt an Apple version will come any soon (hello Apple ?)
AirPlay works very well, as soon as the player will be hooked to your wifi system, it'll be instantly visible in your AirPlay list. So, if you have an iPhone/iPad/iMac/Macbook this is a simple way to stream all your contents onto the FiiO M15, but remember that all your files will be capped at 16bit/44kHz.
DNLA works the same way, and you can even access your distant drives from the FiiO Music app. Or any compatible app, like HiBy music or Audio Player Pro.
Battery Life and Charging
The FiiO M15 battery is the biggest one ever fitted in a player from the brand. Rated at 7490mAh, the new ultra-high capacity battery uses lithium cobalt oxide to offer a better weight/capacity ratio.
It supports QC2.0, MTK PE, and USB PD, so you can quickly charge the player from almost any power supply. Personally, I used my own computer charger (60W) and it worked like a charm.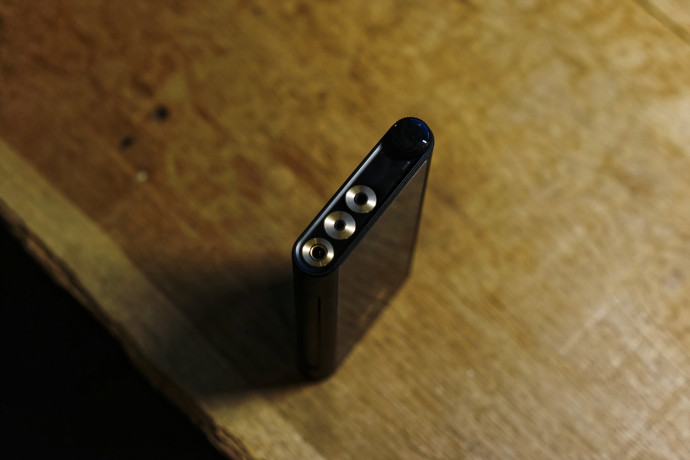 FiiO advertises 15h of continuous playback and no less than 75 days of deep sleep. In real-life usage, I matched those numbers, wifi and Bluetooth always on, and that's impressive.
Bluetooth
The FiiO M15 does it all SBC, aptX, apt-X HD, LDAC, LHCD/HWA, you name it, it's supported.
The Hi-Res Audio Wireless Certified logo is well endowed at the back of the player, with the Hi-Res Audio logo. The lone codec only available in reception but not in transmission is the AAC one, every other codec works both way.
Basically, with a compatible headphone or receiver, you'll always get the best quality available. This is not always the case with FiiO players (ahem FiiO M5) Of course, if you have a TOTL IEM or a massive can, a wired connection will always be the best one.
Another good news, like the Shanling M6 and FiiO M11, the M15 supports duplex Bluetooth. You can use the player as a Bluetooth receiver with a smartphone, computer or any Bluetooth emitter. Even if you have AirPlay available, or DNLA, or prefer a wifi connection, Bluetooth is still much easier to connect.
Everyday carry
With little surprise, the FiiO M15 is the thickest player of the whole catalog.
To be fair, it's only thicker by a mere 3mm, but it's considerably heavier. If the M11 Pro was too big for you, the FiiO M15 will be too. But, if the M11 Pro size was not an issue for you, you'll be happy to know that the pro version will fit the exact same pocket.
It's still a supersized smartphone, or one with a big big battery attached. It's not impossible to carry – we've seen so much more – but I would be lying if I said it's an easy player to carry. Luckily, it looks like more and more brands offer compatible pouches and bags for us, concerned audiophiles.
Luckily, the M15 isn't prone to scratch and withstood my everyday commute with ease. Even more, since FiiO doesn't offer a carry case with the M15.
The article continues on Page Five, after the click here