Today we look at the Flare E-Prototype, the latest IEM from the English brand, a new model selling for $349.
Disclaimer: the Flare E-Prototype was sent to us free of charge by the brand, in exchange for our honest opinion. 
About Flare
Founded in 2010, Flare audio was first known as a loudspeaker maker, providing PA for gigs and festivals. A job they seem to have mastered as they got praised from many big names of the industry like Jimmy Page, Jarvis Cocker, or "Flood" producers, Richard Hawley. 

At the same time, the brand kept on growing and came up with a few setup and patents, like Space – an anti-resonance compression technology – and Vortex – a Pressure releasing exhaust technology – that made their way to their line-array system. Fast-forward to 2015, when Flare decided to take a sidestep into the consumer audio world and launched two crowdfunding campaigns, to push a new set of earphones as well as a "revolutionary ear protectors", raising over £2 million (!). Talk about success!
A shift that continued until this day and now, Flare completely focused its attention on ear-aids systems like Calmer, Sleeep, or Isolate, dedicated to people suffering from noise-related stress and other hearing conditions.
But today, we got their whole new IEM, the E-Prototype.
The Flare Series
Unlike many brands (like FiiO) Flare only offers three earphones at the moment: the Jet, the Tim Listening Party, and now, the E-Prototype.
Flare Jet
The Flare Jet is an entry-level IEM, available in three different versions: 
the JET 1, with a polymer body (aka plastic) a lightweight and cost-effective solution
the JET 2, with a nicer turned aluminum body, is sturdier while being a little more expensive
and finally, the JET 3, boasting a turned titanium body, denser and more rigid than the two previous models for a more accurate sound delivery
On paper and thanks to Flare's Jet technology, the IEM uses precise pressure balancing across all frequencies, whilst reducing distortion levels. 
Flare Tim listening party
Based on the JET 2, the Flare Tim Listening Party is basically the same in-ear but enameled with Tim Burgess's name. The goal? For each IEM sold, 5£ will be donated to the Music Venue Trust, helping to support grassroots UK music venues.
Like its upper model: the TLP1 uses this technology to maximize the front output of the earphone. This reduces distortion levels and boosts overall volume, enabling the driver to perform as efficiently as possible.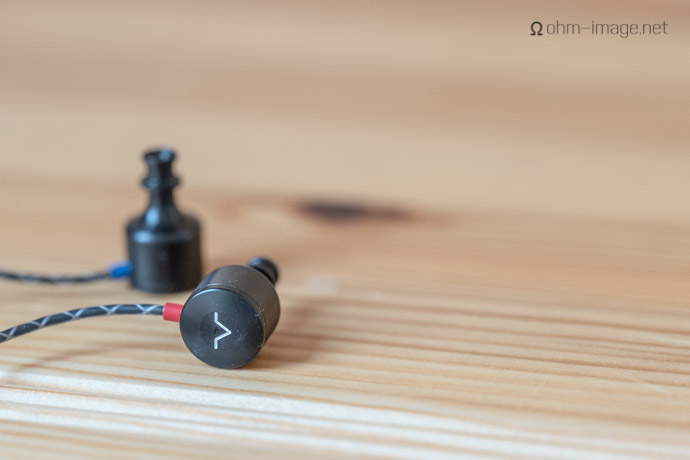 Flare Calmer
Oddly specific, the Flare Calmer is a small device made for a single purpose: reducing stress for ear-sensitive listeners. Named by the French word "Calmer" – to appease – this adapter • Reduces stressful frequencies without muffling sound and soothes sound sensitivities, to help you feel calmer.
Flare sent me the Calmer Pro and Calmer Night and I gave them to my wife – who's suffering from those issues – and so far, she was pretty surprised by how effective this was. Personally, the effect wasn't as potent, but I could definitely feel something different, so let's see on the long run!
Flare sleeep
Even more specific, the Flare Sleep is an earplug, made for… quiet night by reducing noises such as snoring, traffic, noisy neighbors and building works, shift workers, side sleeping.
I didn't have the chance to test them, but out of curiosity, I'll order a pair to check if it helps when I sleep. 
Flare E-Prototype
Finally, the Flare E-Prototype is the latest IEM made by the brand and the one we are about to review. Introducing the USQ technology, those IEM promise distortion-free music thanks to their special shape.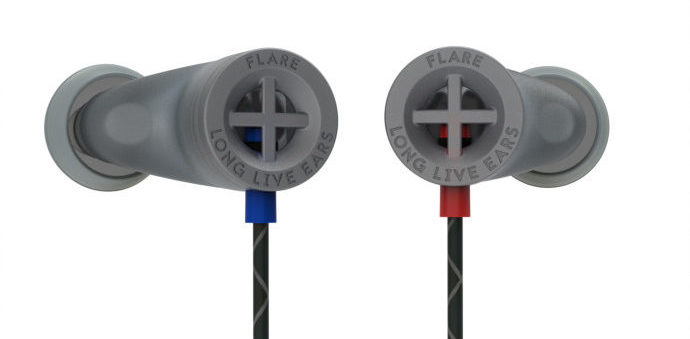 Snake oil or real improvement? Let's see about that.
The review continues on Page Two, after the click HERE or by using the jump below.
Page 1: Flare overview
Page 2: Design & Build Quality, comfort, Isolation
Page 3: Specifications, Bundle
Page 4: Sound & Conclusion