Sound performance
My main sources were: iBasso DX240 / iFi Audio Go Blu / EarMen Eagle Trusted sources from trusted brands that I used extensively for the past months.
Files were played from either Apple Music / Spotify or my own music library. Some tracks will be highlighted, just so you can try them home too!
Overall signature
So, how do Flare's new IEM fares compared to a classic IEM? Quite good actually, even if everything isn't perfect… for now.
First of all, the E-Prototype must be properly adjusted to be enjoyed at its fullest potential. This may sound trivial, but compared to your usual In-Ear, the performance loss is almost instantaneous. Once properly fitted though, the first impressions were surprisingly good. Soundstage is exceptionally vast, yet coherent, with superb layering at any given volume. Even when paired with my MacBook, I had the same sensation of openness, as music filled the entire space.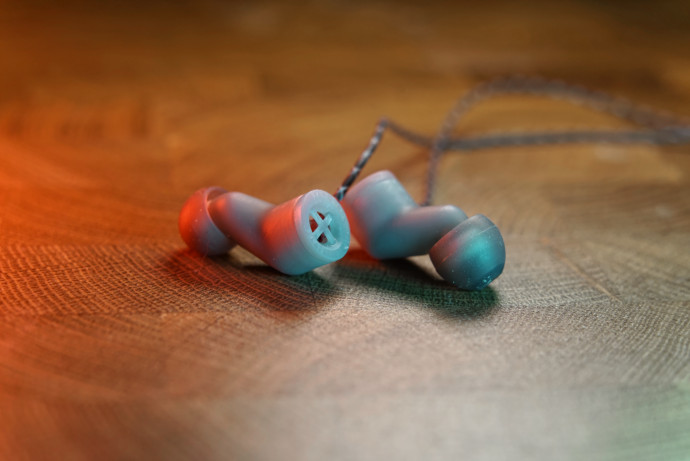 Driven by the new iBasso DX240, the effect was even more potent. But, this also outlined one of the downsides coming from the ear conception: compared to the equally priced FiiO FD5 or the AudioSense DT600, the E-Prototype lacks the same level of refinement. And, all in all, it's a very different kind of listening, Flare fulfilling its promise of « almost zero distortion ». Sure, that won't magically make a badly-recorded track better, but in the long run, I really appreciated the sensation of « cleanliness ».
I tried Send it on from D'Angelo's album « Voodoo » and if the hi-hats were slightly muted, the voice won this out. And, in my opinion, if the E-Prototype was given a better driver, I'm sure Flare could easily outperform many DD IEM in this price range. The soundstage is insanely wide, and if some people might not enjoy this kind of presentation, I really do. Fueled with some binaural tracks, the effect is absolutely amazing: you could easily emulate a real 5.0 system, with the proper source.
Of course, this is much more palpable on a DAP like the iBasso DX300 or Astell&Kern A&Futura SE180, which were able to create an astounding sound stage, where I could accurately pinpoint each instrument, every time. On Dream Of Love from Nox Vahn, Mimi Page, a track that I've been listening to A LOT recently, I felt completely immersed and the 3D sensation was nothing short of amazing outperforming the FD5 and DT600 in this regard.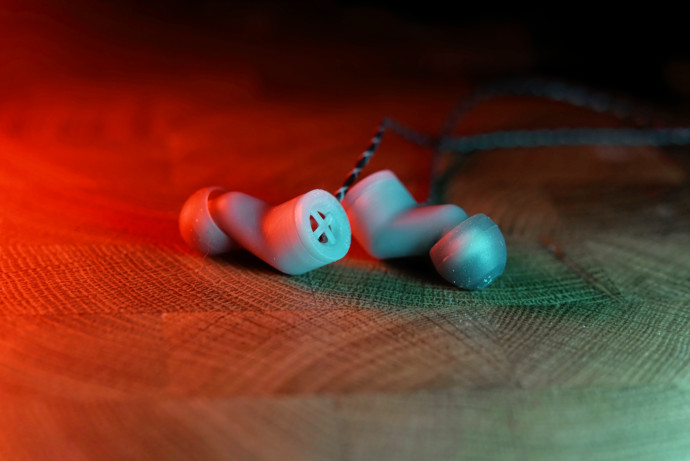 There are no sibilants, and if you are used to vibrant highs, this isn't the case here. It's soft and Flare avoided any harshness in the sound, to favor a hiss-free presentation. So what you lose in richness, you gain in comfort and overall, the tonal signature is perfectly balanced. Personally, even on low-end I never found any harshness in the sound, and what could have been a dull/flat IEM appeared to be quite lively on the opposite. 
That said if your main focus is accuracy, the Flare E-Prototype falls short compared to a multi-BA alternative like FiiO FA7S nailed it, the latter delivering crisp details and small notes without overloading your ears. But, as a daily driver, I have to admit that I preferred the E-Prototype!
It's a great all-rounder that gave a fresh new look on many songs that I seemed to know by heart. Give it a better driver and I'm sure the E-Prototype could be a killer.
Tonality
Highs: soft and natural. The Flare E-Prototype exhibits no harshness, nor distortion, so highs can be a bit confusing the first time. Like the FiiO E10K, there is this strange sensation of infinite soundstage where voices can be successively uncanny, or terrific. For a sole DD IEM, that's still very impressive and, with a proper track, it was absolutely brilliant.
Good test-track: Dead in a Dreamweb – Ugress
Mediums: full and natural. Obviously, the wide soundstage, paired with the distortion-free design makes for a very pleasant experience. Voices, guitars, toms are superb, and once paired with a good DAC/DAP the IEM can fully immerse you, in just a few seconds. It surpassed the 3D effect found I had with the FiiO FA9, but lacks in terms of accuracy.
Good test-track: I'll stay – The RH Factor
Bass: deep, fast, natural. Unsurprisingly for a dynamic driver, the bass is deep, astute, and gives a solid kick when needed. With the voices, this is where USQ technology gave me the best impression, especially on complex techno tracks that can easily turn muddy, with some IEMs. Bravo!
Good test-track : Day Break – CYA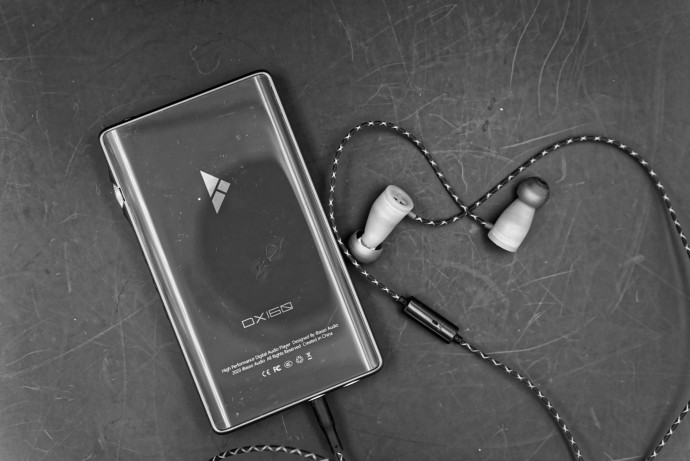 Conclusion
If I didn't expect much from the Flare E-Prototype, I was (very) pleasantly surprised by the end result. The USQ technology seemed to work as expected and the more I used those ears, the more I liked them, even if they aren't perfect.
Accuracy isn't their forte, soldered cable can be an issue over time, and the grey/bluish design isn't "sexy", but for a prototype, Flare offers a solid "proof of concept", capable of some sonic wonders. On many levels, this IEM is down-right excellent and the bass/voices amazed me more than once.
This isn't an IEM for everyone, at least not in this form, but if you like wide soundstage and stress-free signature, the Flare E-Prototype should be on your shortlist. Let's wait for the final version, but for now, this is very promising and I can't wait to see how that will go.
Page 1: Flare overview
Page 2: Design & Build Quality, comfort, Isolation
Page 3: Specifications, Bundle
Page 4: Sound & Conclusion