We continue our $50k gear giveaway with the VS4 universal IEM from Clear Tune Monitors! Just keep reading and enter the giveaway!
Last week's Winners
The Flare Audio Flares Gold giveaway was a huge hit and we have selected our winner. This week that's Francis Marchena from the USA. The lucky winner will be contacted shortly by email (check your spam folder), so make sure to get in touch.
Number 39
As promised and explained earlier, we'll be doing a year long of weekly giveaways and last September was the start of our 52-week celebration. For this 39th round of the biggest audio giveaway the world has ever seen, we're giving away one VS4 uIEM from CTM. That is a $360 USD prize! This excellent IEM can become yours and all you have to do is … sign up and leave a comment. Any comment is good but tell me where you're going on summer holidays.
But first, let's look at CTM and the VS-4 you can win.
CTM
Established and operated in Orlando – Florida, Clear Tune Monitors has been working hard to satisfy the needs of many different professional musicians and music listeners. Thanks to a fast and solid growth, CTM is already partnering to expand in Latin America and Europe. When a company expands as CTM is doing, there has to be something special about their earphones.
There is nothing more important than precision.
CTM is a very active company, and they're attending many shows and exhibitions. One thing they also stand out with is the price level of their CIEMs. In today's market we often are talking about monitors costing thousands of US Dollars, but CTM has something in their line-up for everyone. One thing that's clear is that they want to offer audiophiles and pro-customers gear with an excellent price-quality value, and we can only applaud that.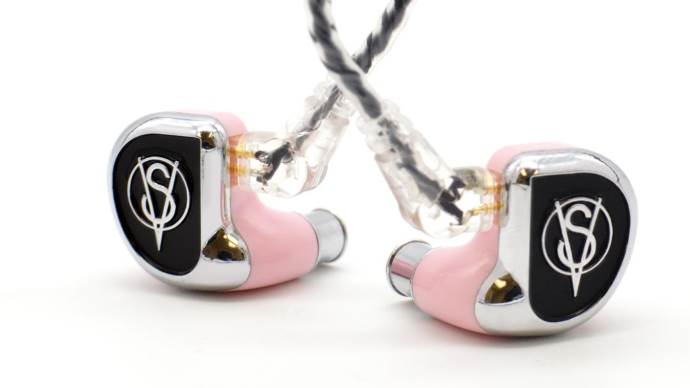 VS-4
CTM's top of the line Vintage Series model is the VS-4, a quad-driver, 3-way in-ear monitor powered by Knowles® balanced armature drivers with a warm, powerful sound and very harmonious balance. This monitor's high fidelity and superb presence present sound in its purest form, and it can be used in any situation for extended periods of time because all of the frequency levels are beautifully even.
Defined as an in-ear monitor for audiophiles, the VS-4 has the necessary technology and soul to allow the listener to fully appreciate the depth and beauty of their favorite musical masterpieces.
You can find the VS-4's dedicated web page right here: https://cleartunemonitors.com/product_detail/161/VS-4/
Technical Specs:
| | |
| --- | --- |
| Input Sensitivity: | 119dB-SPL @ 1mW |
| Freq Response: | 20 Hz to 16.5 kHz |
| Speaker: | Quad Balanced Armature |
| Impedance : | 18 ohm @ 1 kHz |
| Noise Isolation: | -26dB |
| Input Connector: | 1/8 (3.5mm) |
What you get when we ship your Custom In-Ear:
Your VS-3 Universal Fit In-Ear Monitor
Your new Wireless IEM Cable
48″ Cable
Soft Case
1/4″ to 1/8″ Adapter
Cleaning Tool
S,M,L Silicon and Foam Tips
Double Flange Silicon Tips
The VS-4 normally sells for $599 but is now selling for $360.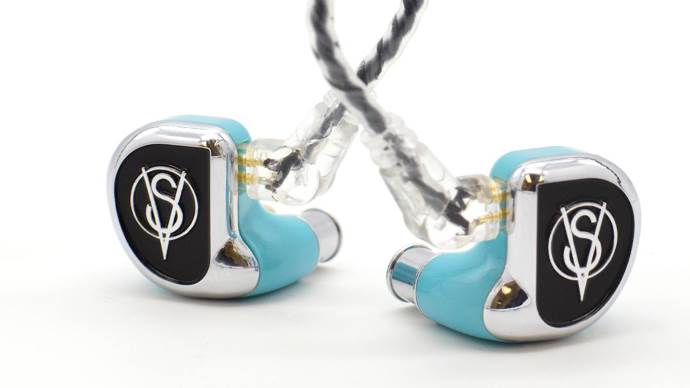 Winner
The lucky winner will have his/her unit shipped directly by CTM. CTM will cover the shipping fee of the IEM to you but neither Headfonia or CTM will cover any other expenses such as VAT, import fees, tax, etc. This is all the winner's responsibility so if you're not up for that, it's best not to enter. Flare Audio also won't lower the unit's value for shipping.
In order to enter the competition you need to do the following steps:
Fill out the form on the page linked below. Use a real full name/surname to enter the contest (partial name entries are no longer accepted) + real email address as this is the address we will use to contact the winner
Leave a comment on this post you're reading here. Preferably telling me where you're going for summer holidays.
And while you're at it like the CTM and Headfonia Facebook pages HERE and HERE, if you haven't already.
The winners will be chosen at random out of those that completed all 2 steps!
After signing up you'll get a personal link to share. For each new participant that enters via your personal link on Twitter, Google+ or Facebook, etc. you get an extra chance to win!  Make sure you share/use the referrer link! By entering the giveaway you agree to the rules shown under the "ENTER" button. 
Participants will be contacted by email after subscribing, so by participating all entrants also accept us to email them. Do check your spam folder, but if you didn't get an email you're still entered. (Gmail addresses receive it slow/late! Don't request us to check your entry)
The winner of the VS-4 will be announced next Monday as usual. That means you have till Sunday evening to enter this Flare Audio giveaway!
Thank you CTM for doing this with us! Good luck to everyone!
TO ENTER THE GIVEAWAY, leave a comment below and then , CLICK HERE:
https://www.headfonia.com/giveaway/giveaway-39-CTM-VS4
GOOD LUCK