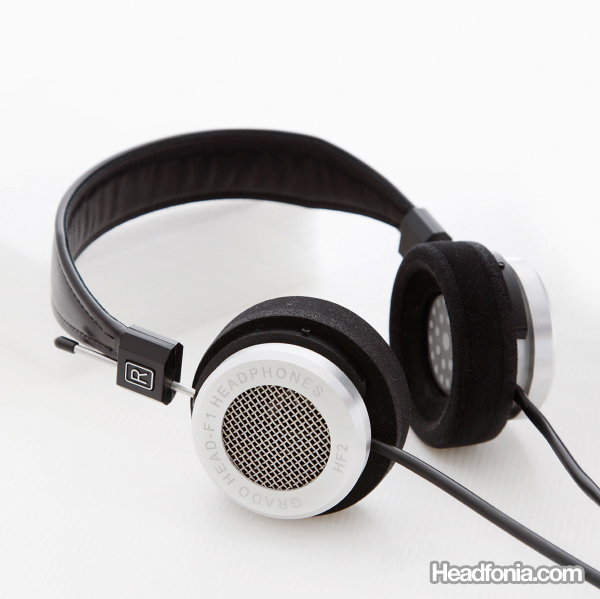 Fast forward a few months, after a long waiting list, and lettering problems on the housing, we are very happy to audition the HF2.
The Grado HF2 departs a little from the typical Grado house sound with its forward mids. Its presentation differs in the slightly less agressive mid, just like the MS-Pro, yet still with enough to engage you with the beatiful, smooth sounding, Grado mids.
The HF2 has a very smooth and liquid sound. It's like listening to a smooth vacuum tube amp (although we were using a solid-state Beta22 amplifier). Although the MS-Pro has a smooth sound, the HF2 is even smoother. No other Grado sounds like it; not the HP1000, not the RS1, and definitely not the GS1000. Usually, whenever you have a cans with a smooth and liquidy sound, it doesn't play fast songs well (ie the ATH ESW-9). Not so with the HF2, a smooth sound that doesn't sacrifice speed, detail, and dynamics. Very good job, Grado!
Soundstage, Instrument Separation, and Transparency is at the level of SR325is. Definitely not as good as the MS-Pro and the RS1. Another thing that is similar to the 325is is fit and comfort. Not surprising, considering they are similar in dimensions and both has an element of metal. The 325is might be a bit heavier, but that may be just my memory. With the stock bowl pads, the HF2 doesn't rest properly on my ears, unlike the MS-Pro and the RS1. It is still a comfortable cans to wear, but just not as good as the MS-Pro and RS1. You can see in the picture how the MS-Pro is taller (the same dimension as the Grado RS1). The MS-Pro has a full circular ring around the housing, and a higher pivot point as well, which I suspect contributes to an overall better fit than the shorter Grado models. Also visible is the thicker cables on the HF2, the same 4-cables per driver configuration that Grado uses on updated high-end "i" models.