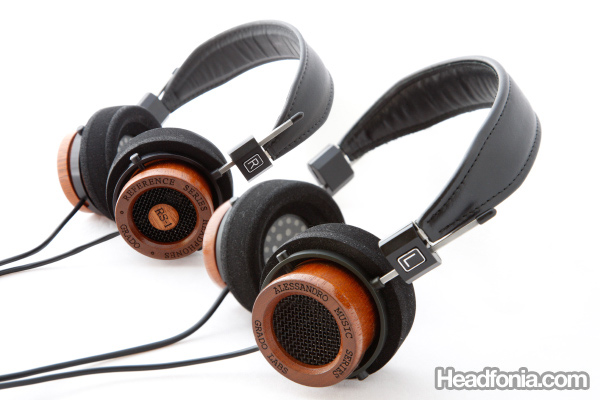 Grado's RS1 has achieved a cult status above others current-production Grados. People say that the RS1 is the pinnacle of the "Grado sound". When Grado introduced the GS1000 with its massive soundstage as the new top-of-the line above the RS1, people were very excited about it. Yet after some time, the hype died on the GS1000, and people comes back to the RS1 as their favorite Grado. Recently Grado introduced an even higher priced model, the $1700 PS1000, supposedly designed to improve on GS1000's weaknesses.
Though the final verdict is still not yet out, many initial impressions from people who has listened to it are not that favorable. Other than the RS1, the truly desirable Grado are the out of production HP1000 and the PS1 models. But their price of $1500 and upwards are prohibitive to many.
At the same time, a lot of people have been wondering about RS1's sibling, the Alessandro's MS-Pro. Though priced at the same price level as the RS1, it sees less fame than its brother. We are curious if that's due to the lack of exposure/reviews, lack of distribution, or if the sound is simply inferior than the RS1. This review will attempt to answer that.
The RS1 has undergone several variations. The vintage RS1s with the brown leather headband (the current one is black leather) is famous for a smoother sound than the current in-production RS1. The current RS1 has undergone 3 variations: Buttoned RS1 (refers to the small button on the grill, with "RS1" engraved), Buttonless RS1, and the RS1-i. The unit we are reviewing is the Buttoned RS1.