User Experience
The HiBy R& III is based on Android 12. The device is quite fast, including the booting time. I also found the battery life to be very very good. You can easily feel the maturity in design, software, and user experience of the R6 III.
Sound-wise, there is the HiByOS. It's a custom Android rebuilt and in-house developed by HiBy, optimized for bit-perfect audio, and completely bypasses the Android's limitations and SRC thanks to their Direct Transport Audio Architecture. Of course, this means that any app that you could go for would benefit from the integrated DACs to the full extent. Also, the Snapdragon 665 CPU has enough processing power to support 16x MQA unfolding.
HiBy combined the SD665 with 4 gigabytes of RAM, which is sufficient for a DAP in daily operation. I haven't had any stutters or freezes during my time with it. It is very fluid and quick overall. Another cool thing is that you can see the sample rate on the right side of the notification bar, which always stays on top. The LED light just below the power button lights up in one particular colour, depending on the sample rate, accordingly. The streaming apps work like charm with bit-perfect playback.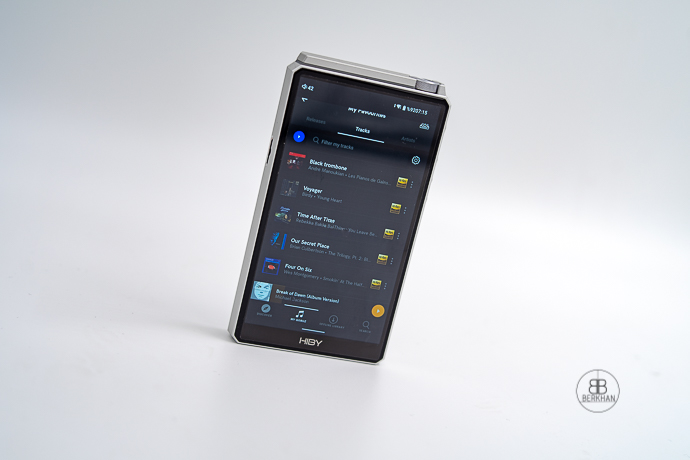 HiBy Music App
For playing songs in your archive, there's the HiBy Music application. There aren't any real flaws I faced in this app as it works perfectly. One thing I liked is the screen that contains your recently played songs. That way I can always return to the songs I play frequently.
A really nice feature is the Wi-Fi music-importing menu. When your PC or smartphone is connected to the same Wi-Fi network, you can actually transfer your music files over the air once you copy the given URL onto your browser. I'm not quite sure if this actually is feasible for you since a wired transfer is quite faster. Yet it's a very nice addition regardless.
Reaching out to your folders, artists and even genres are very easy from the main screen. The HiBy Link option is also available again from the app. It also supports searching and that is quite important for many people. You also have the option to download lyrics and album art for any given song. That is another great feature. It's a small but good touch from HiBy.
I loved the simplistic approach in the app with a nice layout and menu placements. A theme option could be nice to customize but it's still very good and simple to the eye. To cut the story short, the HiBy Music app has everything you can possibly need in a portable player.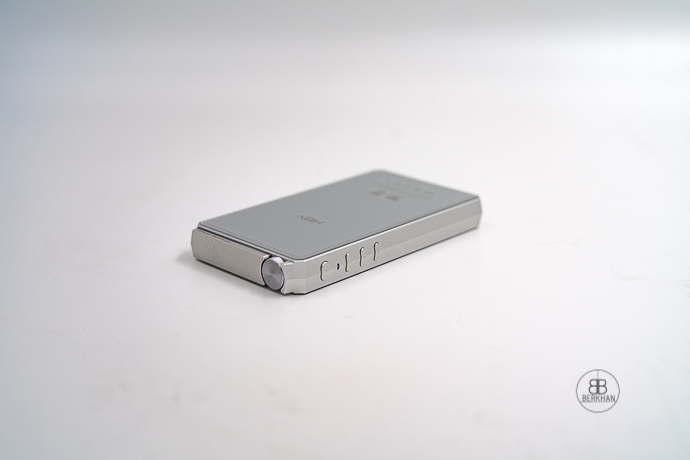 MSEB
There's an MSEB menu inside the HiBy Music application which stands for "MageSound 8-Ball". This menu works for altering the sound next to the basic 10-band equalizer and it's a trademark from HiBy. Through that screen, you can adjust almost every aspect of sound you can imagine. And the most beautiful part is that they actually work.
What you can do is adjust the overall temperature of sound from cold to warm, bass extension from light to deep, bass texture, note thickness, vocals, sibilance, air, and so on… This is really incredible to play with. With this feature, you can make every type of headphone work with this DAP.
Even though I don't like playing around with DSP settings, this has to be mentioned as being another important aspect of HiBy R6 III. Overall the software is excellent and you can use the HiBy Music app with your own devices from other brands as well. Give it a try.
Connectivity
The HiBy R6 III is a feature-packed device. It has DLNA & AirPlay support and on top of that, you can control the HiBy Music App wirelessly via your phone so you don't have to actually put it out of your pocket. This could be useful during public transportation. It also supports Bluetooth 5.0 and high-fidelity codecs such as the LDAC.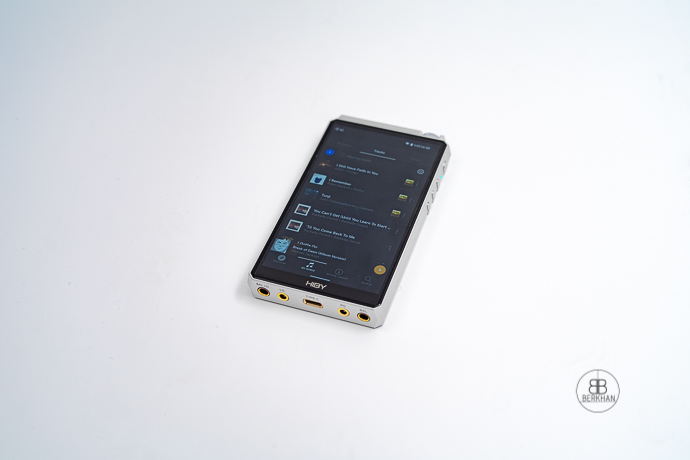 Of course, HiBy's own codec, UAT is also supported by the R6 III. UAT stands for Ultra Audio Transmission and it is a codec researched and developed by HiBy Music. It is implemented in many HiBy DAPs, allowing the user to transmit data at 1200kbps. You can use the R6 III as a USB-DAC as well, it works really well with JRiver Media Player for example.
Storage
The HiBy R6 III comes with 64 gigabytes of internal storage and up to 2 TB of micro-SD card support. If you want to load your offline tracks into the micro-SD card, you can. The device supports it entirely, just like a smartphone. You can just go ahead and download everything into an SD card and enjoy.
Battery Life
The R6 III has a 4500mAh battery, which is sufficient for its size. The Snapdragon 665 SoC has good power efficiency so seeing the posted numbers is easy. I can smoothly say that the battery life is quite good (in Class AB mode).
I believe I can easily see 8h or more via the HiBy Music app. This is for a balanced connection of course. Going SE will add 2 more hours to the total playback approximately. Of course, going complete Class A reduces the figures quite substantially.