Today we review $599 USD iFi Audio xDSD Gryphon DAC/Amp.
Disclaimer: The iFi Audio xDSD Gryphon is provided by iFi Audio for us to review. Much thanks to iFi for their cooperation.

iFi Audio
Belonging to the group AMR (Abbingdon Music Research Group), which is one of the largest audio equipment manufacturers in the UK, iFi Audio is a manufacturer of several DACs and amplifiers, as well as other accessories for computer & home audio.
I reviewed several iFi products before this one, such as the Nano iOne, the Nano iDSD Black Label, the xDSD, and the xCAN. I also reviewed the great iFi ZEN Blue and it entered our Best Wireless Recommendations list.
There's also the NEO iDSD. I still use that one in my house for TV & home audio. The iDSD Signature is also another nice DAC/Amp from iFi Audio. That is also selected as one of the best DAC/Amp combos on our site.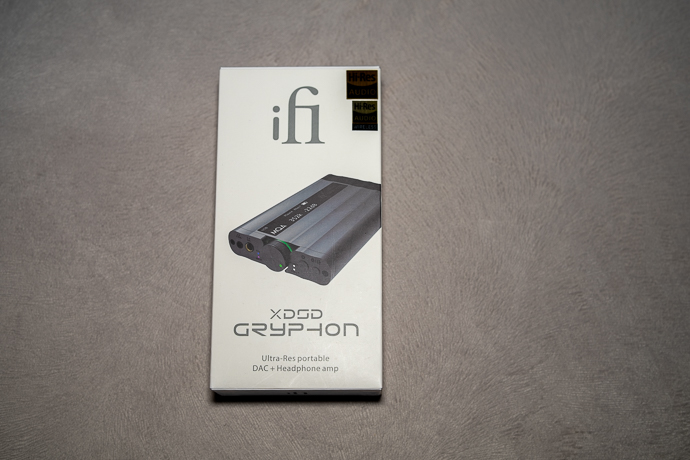 I lately reviewed the hip-DAC 2 and that's also a recommended device, just below:
xDSD
Before we go with the xDSD Gryphon, let's remember the original xDSD DAC/Amp:
iFi xDSD was a portable DAC and amplifier mainly for mobile applications. Once again it was very feature-packed as what we're used to seeing from iFi. The new xDSD Gryphon takes the qualities of the xDSD and improves them further, with improved hardware elements in a newly designed chassis. There's also a new additional screen on top. iFi Audio calls this one a "hi-fi system in your pocket".
It can be used on both Bluetooth and wired scenarios and supports every kind of file format you can imagine, including MQA and DSD. LDAC, HWA and aptX HD technologies are included, giving you the option to run your files with higher fidelity than the standard SBC connection. You don't have to stack the device to the back of your phone.
An All-In-One Solution
This is simply an all in one device in a pocketable size: A standalone amp with the S/PDIF input, a DAC/AMP with USB connection with your PC or smartphone. One thing you can also do is connect the device to your smartphone via Bluetooth, put it in your pocket and operate everything from your phone.
The xDSD Gryphon uses a Burr-Brown multi-bit DAC and a "PureWave" analogue section with 1,000mW of power at 32 Ohms. It also features separate Bluetooth + DAC + Amp stages altogether. The headphone outs are 4.4mm and 3.5mm as usual. Both are TRRS as the 3.5mm port features an S-Balanced connection. The device also has the IEMatch feature built-in.
Package
The box includes around the same items that we see from iFi. There's a black carrying pouch and three USB cables. I criticised iFi in the past for not including micro-USB or Type-C cables for smartphones, but they got you covered this time around.
You have Apple Lightning and Android Type-C, as well as a USB cable for PCs. The USB-A cable is longer than the other two, which is thoughtful. No complaints from me in the packaging department.
Design & Build Quality
I like when iFi shapes their devices like different items. This time around, you have the look of a cigarette case. The unique design approach of the xDSD has improved greatly, as the xDSD Gryphon looks much more polished and improved. It doesn't look like any other device in the market though. It's wavy, eye-catching and cool. But that serious look which we like to see on iFi products is still there. It's a beautiful device without any doubt.
The new OLED screen is a fantastic addition. Not only does it give the device a better and premium appearance, but it also provides an awful lot of information regarding the sample rate, volume, battery level and input type. I guess this is a similar screen to the iDSD NEO.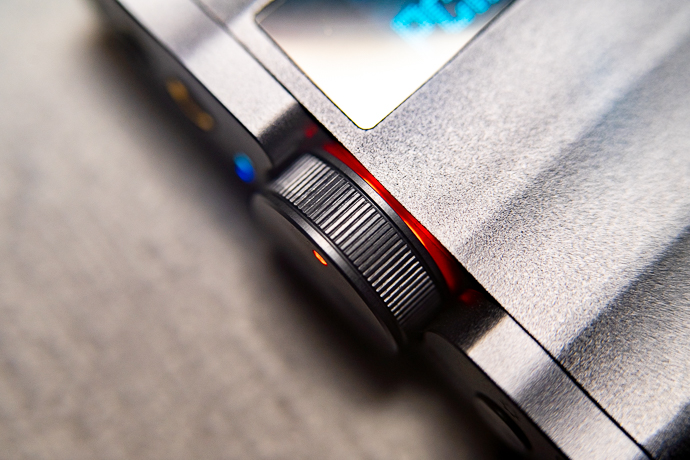 Vastly Improved Feel
The body is from aluminium alloy. The backside is plastic, which is a deliberate decision for the sake of wireless usage I suppose. The device is quite light thanks to the alloy chosen to build it. To be honest, it feels more robust and tough than the xDSD and xCAN.
My only complaint with the xDSD was the volume pot, which is also the responsible part for on/off functions. I exactly remarked the lack of premium feeling with the volume pot of the xDSD, and they exactly improved that aspect. This volume wheel looks and feels miles better than the previous generation.
The body of the xDSD was prone to fingerprints and smudges, like shiny smartphones. iFi also thought about that and finished the chassis with a sand process. Overall the xDSD Gryphon is a vastly improved device for build and design.