Today we look at the Little Dot LD H1 amplifier, which is selling for $1.399,99 USD.
Disclaimer: Little Dot sent us the LD H1 via their American branch for the purpose of this review, in exchange for our honest opinion.
Little Dot
Little Dot is a brand that is notorious for building amplifiers and DACs. The brand was founded in April 2006 by Mr. Yu Quan Yang. Since then, Little Dot has developed many popular products and the brand has many fans around the world. Their solid-state and (hybrid) tube amps are extremely popular, try looking for Little Dot on Head-Fi and you'll be surprised on how many threads there are.
Especially the MKX-series amplifiers are extremely popular, simply because they offer great value for money. My personal favorite has always been the MKVIII SE, but I unfortunately haven't had the possibility to review it yet.
Up to now, you mostly had to buy the LD products overseas, but now Little Dot is opening to the U.S (and EU) market, with a US location. It certainly has made communicating with them a whole lot easier.
Recently Little Dot successfully launched their first IEM product-line and we have reviewed their CU CEN IEM and CU KIS IEM already. Little Dot however has also launched a new hybrid headphone amplifier – the LD H1 – and that's what we'll be looking at today. I love tube amps, so this is one I'm excited for.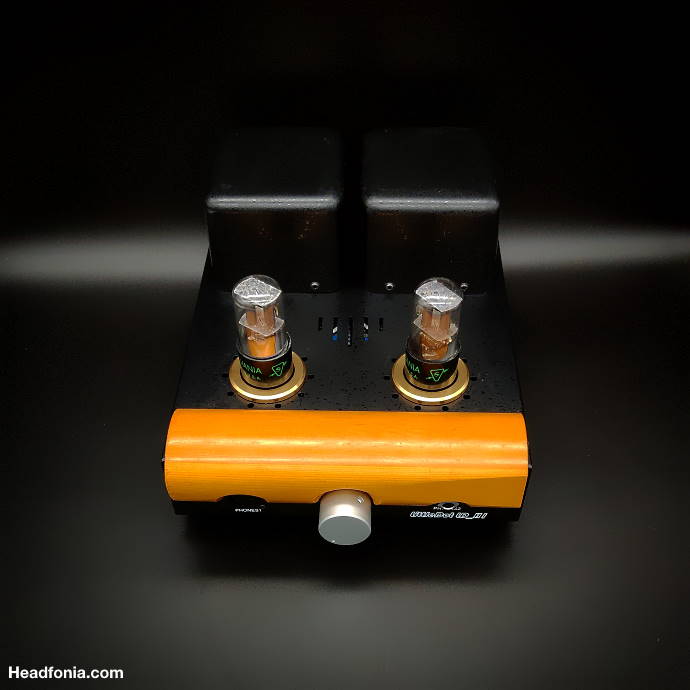 Little DOT LD H1
The Little Dot LD H1 is a tube-transistor hybrid headphone amplifier with a fully balanced (dual mono), discrete circuit, and the power stage is Class A. The 6SN7 tube section is for the pre-stage, but we'll get into the tubes in the next chapter. The LD H1 features a dual mono structure that is designed independently from the power supply to each amplifier to avoid crosstalk and power crosstalk.
According to Little Dot, the fully discrete, symmetrical, pure class A amp circuit has better transient response and lower cross distortion than the asymmetric circuit, which makes the sound quality more sweet. You can find out more about the LD H1 hybrid design philosophy and the impact of it on the "sound" on the Little Dot product page. The beauty of a hybrid amp is that it in theory can drive headphones with an impedance between 16 and 600Ohm. We'll be looking at the sound part later in this article.
The Little Dot LD H1 has a single ended RCA input, a 3-pin XLR input as well as a balanced 3-pin preamp output. Headphone-wise it has a 4-pin XLR balanced output and 6.35 SE output. Internally the LD H1 uses top quality components such as Philips BC Components electrolytic and coupling capacitors, as well as dedicated (German) Mundorf MCap EVO audio coupling capacitor.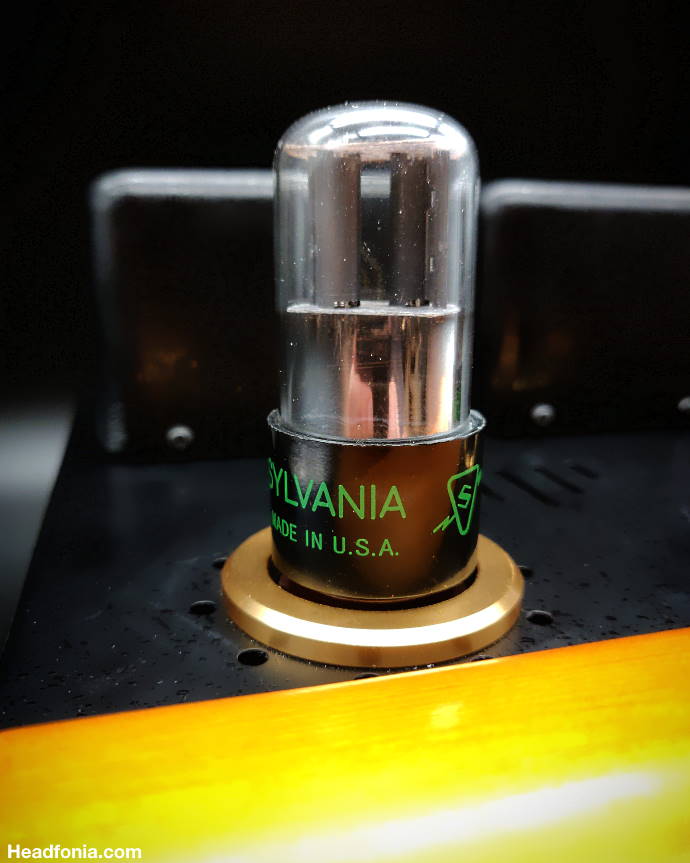 LD H1 Tubes
For the LD H1's tube section, Little Dot has chosen to use the 6SN7 tube type. You can find out all about 6SN7 tubes here and here. The 6SN7 is a dual triode vacuum tube with an eight-pin octal base. It provides a medium gain. The 6SN7 is basically two 6J5 triodes in one envelope.
Little Dot has designed the LD H1 in a way that you can also use 6SL7GT tubes instead of 6SN7 tubes. In this amp they are interchangeable. My amp actually came delivered with a set of NOS 6SL7GT tubes and not the 6SN7 ones.
6SN7 also means that you can roll in the gold CV181-T2 from PSVane, which Feliks Audio is using in its Euforia amplifiers. Anyway, if you want to roll tubes in the LD H1, you have a lot of possibilities.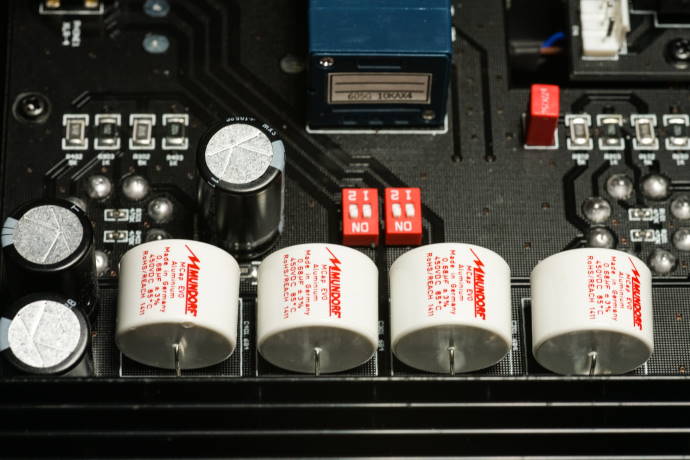 Technical specs
Input ports:
XLR 3pin*2 for balanced
RCA*2 for non-balanced
Output ports:
XLR 4pin*1 for balanced, 6.35mm(1/4inch)*1 for non-balanced
XLR 3pin*2 for balanced( pre-amplifier output)
Input resistance: 10Kohm
THD: 0.001% [email protected] 1000Hz
SNR: 108dB
Frequency Response: 10Hz — 50KHz(-0.1dB)
Output power:
Adapt headphone resistance: 16ohm~600ohm
Magnification: [email protected]=HIGH, [email protected]=LOW
Power consumption: 25VA
Size: 300x210x140(H)mm
Weight: 4.5Kg
Pricing & Accessories
The Little Dot LD H1 isn't the cheapest headphone amp of Little Dot's headphone amplifier line-up, and I was quite surprised to see the $1.569,99 USD price tag. The amp usually is discounted to $1.399,99 USD
The LD H1 came in a regular but well-packed box. The tubes didn't come in boxes but they were carefully stored in a section of the packaging where room for them was cut out.
Accessory-wise Little Dot sent me a EU power cable as well a short 3-pin XLR interconnect and a short RCA interconnect. I'm not sure all LD H1 buyers will get this though, but it's wat what in my package.
The article continues on the next page. Click here or use the easy jumps below.