Today we're reviewing the Noble Audio Kublai Khan. It's a quad-hybrid IEM with a unique design. It's priced at $2,599 USD.
Disclaimer: Noble Audio provided the Kublai Khan at no cost. Headfonia is not affiliated with Noble Audio. Many thanks for the generosity and opportunity to review the Kublai Khan.
Noble Audio
I'm sure everyone has heard of Noble Audio sometime in their audiophile time. Noble has always been rather popular for their sound and artistic designs. The company has been around for a long time and has brought us beloved products like the legendary Kaiser 10, Katana, Savant, Sage and the Kaiser Encore.
The original Kaiser 10 can still be purchased from Noble's prestige models. It's now renamed the Kaiser 10 Legacy (K10L). I'm sure older audiophiles remember that model very well.
The Moulton brothers manage the company; John and Jim. As you probably know, John is the notorious "Wizard" and he is responsible for those incredible and artful designs. I had a chance to meet his brother Jim at CanJam in 2019 and he's a very nice person to chat with. He has a lovely family as well.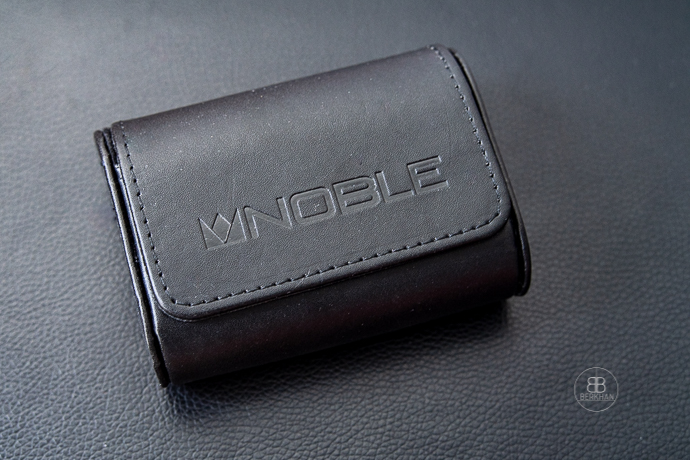 We have written lots of articles about Noble Audio products before. You can find them by clicking here. If you want to see some of their work, I suggest you take a look at their gallery below. They don't call themselves the creators of "Artisanal In-Ear Monitors" for nothing:
https://www.nobleaudio.com/prestigegallery
Kublai Khan
Khan was Noble's very first foray into the hybrid segment. Now, Noble has improved the Khan concept with an additional bone-conducting driver technology. Compared to the conventional hybrid designs, Noble worked on an IEM using four different driver types. With the new Kublai Khan, Noble went all in.
The configuration is the most sophisticated I've ever reviewed:
10mm dynamic driver for bass
a bone conductor subwoofer
four Knowles BA drivers for mid-low and mid-highs
a 10mm Piezo super tweeter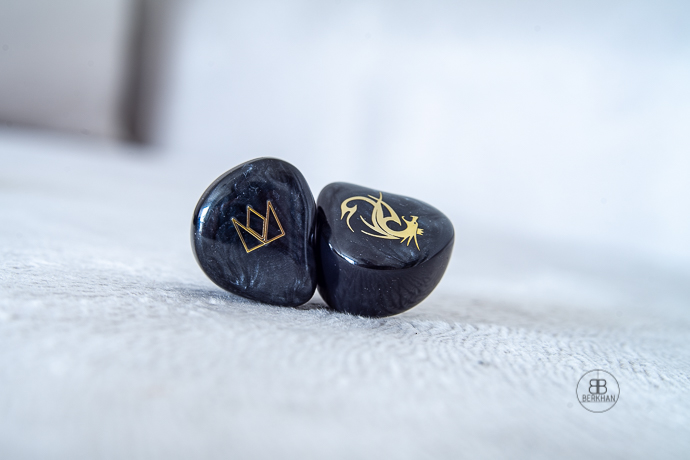 We took what we learned from building the multi-award winning Khan, and improved upon it with greater bass extension with a rumble that you can actually feel, improved mids, and airy and precise highs.
Kublai Khan is currently only available in a universal format only. Noble's SRP for it is 2,599$ and it can be acquired either from their online store, or one of their regional dealers and distributors. Make sure to check their dealer list, to find one close to you.
Package
Provided with your Kublai Khan, come two different carrying cases. The monitor arrives in a large Nanuk case, which is indeed very large for an IEM but has very high quality. You can be sure that your Kublai Khan would be perfectly safe against any danger out there.
Inside, there's a square leather case for a mobile-carrying solution. I mostly used the leather case, as the Nanuk case is too large. You will also get a selection of silicone and foam ear tips to be used with the Kublai Khan. I count three grey foam, three black foam and three silicone ear tips. They are stored in a plastic bag. This bag also contains a cleaning tool. You also get a small velvet bag and a Noble sticker.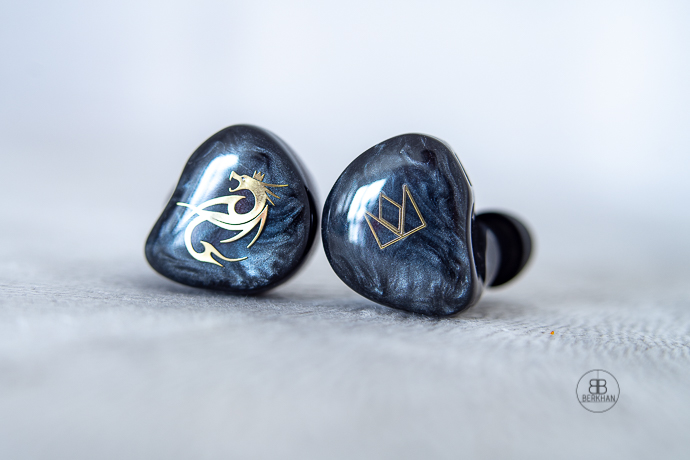 Build Quality and Design
Noble's design approach has always been with art in mind, and with Kublai Khan, they wanted to offer something special again. Khan has a 3D resin body, and acrylic faceplate. There's a stainless steel nozzle with a wax guard on the tip. Overall the monitor feels great and robust.
The face plates feature a dragon motive on the left and the Noble logo on the right side. The design is subtle, yet very premium and classy. The dragon figure is especially impressive and cool. On Khan's top, you will find a hole, whose purpose is to relieve the pressure built up by the dynamic driver.
Noble uses a standard 2-pin socket for their IEMs, but the sockets are recessed. This ensures better stability, robustness and improved long-term durability. Overall I have no doubts about the build quality of the Kublai Khan.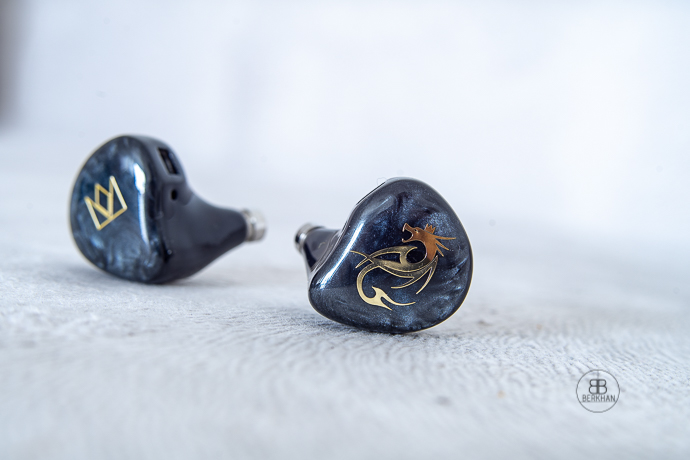 Fit
From an ergonomics point of view, the new Kublai Khan is a very large and bulky monitor. However, with the right ear tips, it is very comfortable which is a nice surprise for me. I have had zero issues with my Kublai Khan in terms of fit, comfort or isolation. Sure, they don't come close to what a custom IEM offers, but this is as good as it gets for a universal.