Welcome to Linus' new interview series on Headfonia.com! Every two weeks we will publish an interview with an insider of the audio industry. They will give us a little insight on how they started and what they are up to. We are thrilled to be able to share a little something with all of you.

We are back on schedule with Roon Labs' CEO Enno Vandermeer! Also see yesterday's post on ROON itself.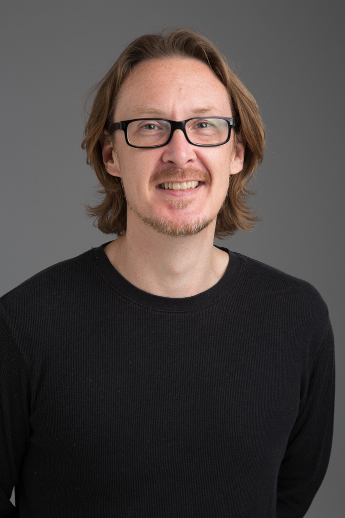 HFN: When was Roon founded and how did it all start?
EV: Roon Labs was founded in early 2015, but that's not when it all started.
The real beginning was in 2000, when I started helping Danny Dulai (now COO of Roon Labs) with some software he was developing to play MP3s in his apartment in New York. He had worked out infrastructure for the storage and network playback of audio, because his dream was to get rid of his CDs and have music in every room. I brought a different set of requirements – like lossless encoding and the need for a rich graphical user interface – and together we built what became Sooloos.
We designed Sooloos for ourselves, but after a few years – when no one had released a similar product – we decided to start a company and launch it commercially in 2005. Despite its huge price tag, Sooloos was very well received, earning praise from Stereophile, The Absolute Sound, and the audiophile community at large. We didn't have the capital to grow the company to its full potential (and raising money in 2008 was nearly impossible) so we sold to Meridian Audio at the end of 2008.
While at Meridian, we integrated the first streaming service (Rhapsody) into Sooloos, which was really the first glimpse of what a "hybrid" (files and streams) player product could look like. We also developed a software player for HP, which shipped on over 60 million desktop and notebook PCs.
Technologically, the whole world changed in those next few years: the smartphone was introduced, the price of data storage dropped to nearly zero, broadband connections became widespread, and touch computing became ubiquitous. Those were the conditions that made it possible for us to invent the next generation of our product as software. Since it didn't make sense for Meridian to sell apps, we reached an agreement to spin our team out, form a new independent company, and launch Roon.
HFN: Who are the people behind Roon and what are their backgrounds?
EV: There are five of us who were there from the beginning of Sooloos: Danny, myself, Brian Luczkiewicz (our CTO), Mike Fass (who directs product development and QA), and Rob Darling (who runs our partner programs). Danny and Brian came from the financial world – they were both senior developers at Bloomberg – while Rob and Mike came from pro audio. At that time, I had founded an independent record label and a company that built digital marketing software.
All of us have a dual background in technology and music in some way, which is why this is more than a job for us. We're all extremely passionate about bringing music into people's lives, and giving enthusiasts an experience that can't be found elsewhere.
In the years since we joined Meridian we've grown the team to 14, so we now have specialists in user interface design, metadata, streaming protocols, testing, support, sales, and finance. We're expecting to continue growing the team, because there are so many opportunities for our technology that we plan to explore.
HFN: What was it that got you into audio?
EV: As a child I loved playing music… Classical piano, clarinet in the school orchestra, trombone in concert band, and later guitar and keyboards in rock bands. I went to Berklee College of Music to study production and engineering because I was fascinated by the art of recording; in my mind, the studio had evolved into a kind of musical instrument of its own, and I wanted to learn it.
Once you've spent time in the control room of a studio – and in the early 1990s I spent nearly all my waking hours at New York's Power Station – it becomes difficult to listen to music on consumer equipment at home. I'm not an audio fetishist per se, but music is a huge part of my life and to enjoy it fully, I need to hear the subtlety of whatever I'm listening to.
HFN: What is driving Roon forward?
EV: We're driven by the same thing that drove us from the beginnning: people who love music shouldn't have to use several different products to get sound quality, convenience, discovery, engagement, and network audio distribution. Roon aims to deliver all of those aspects of the music experience in one package.
There are also so many use cases among music lovers… On one hand we have users who are mastering engineers and use Roon to catalog their work, and on the other we have casual listeners who love the way Roon can provide background music with just one click. We will continue to explore new ways to bring music into people's lives.
HFN: What makes Roon different/ so special?
EV: We think of Roon as being three things, which together make it completely unique:
Roon is a music player with the richest user experience available. Roon identifies your music (both files stored locally and streams from TIDAL) and adds a wealth of data like high-resolution artist photo, biographies, album art and reviews, tour dates, lyrics, and information about the performers, composers, and production personel who created it. Rather than use a folder hierarchy like most media players, Roon provides different browsers to view your music by artist/performer, album, composition, genre, and track, and the user interface allows you to navigate freely between them. For example, you may be looking at Kind of Blue by Miles Davis and notice that Bill Evans is credited as a composer on "Blue in Green". You can follow that link to see all of Evans' albums, artists with whom he collaborated, and his compositions performed by other artists.
Roon is a network audio platform. We designed Roon to support playback through the widest possible array of audio hardware. This mean that Roon works with USB DACs, Roon Ready network players, Devialet Expert amplifiers, AirPlay devices, Meridian products, Squeezebox players, and the entire Sonos range. Roon allows you to browse all your music in one place, then play it to nearly any device in your home. Many audiophiles haven't considered multi-room audio a priority, but once you've experienced it you'll never go back.
Roon is a community of partners committed to excellence in user experience. Our Roon Ready and Roon Tested partners are a who's who of premium audio brands, now nearly 60 in total. These brands agree that user experience isn't just about interface; it extends all the way to the sound coming out of your speakers or headphones. Through our certification programs, we and our partners can guarantee that everything works flawlessly, including hardware volume control from within Roon, and tight synchronization of playback on multiple devices.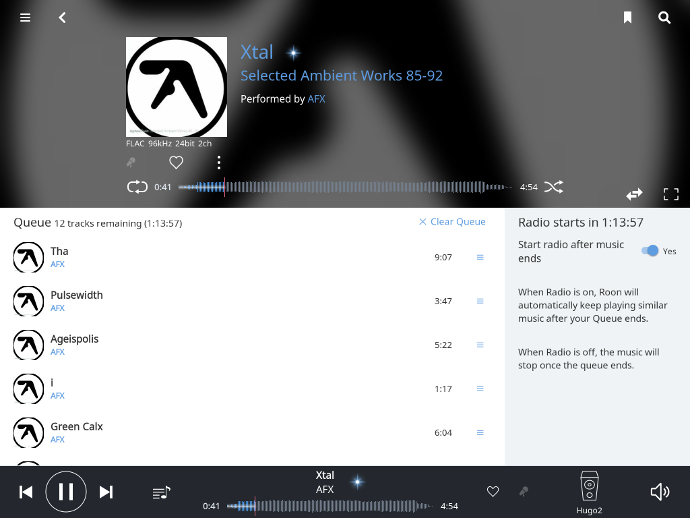 HFN: How long did it take to code Roon?
EV: Hardware products are designed, manufactured, and shipped; after that they have a life in the market, after which they may be upgraded or discontinued. Software is very different.
Like most complex modern software, Roon is never finished; since it was launched in May 2015, it has been constantly evolving with major updates every 6-9 months and many incremental improvements in between. Some of Roon's code is based on software written years ago, and some of it was created yesterday.
Roon is also not just an app; it's a complex system of software components that run in your home (Core, Clients, Outputs) as well as in the cloud (metadata services, user account services, content servers). All together it's over a million lines of code, many of which are updated with each release of the product.
HFN: Roon combines your local library with online stored content from your Dropbox or TIDAL account. Are there any other additional services planned? (Spotify is planning lossless streaming as well…)
EV: We certainly aim to support the streaming services that our customers want to use. TIDAL was the right partner to launch with because it offers lossless (and now MQA) content and is available in nearly every country in the world. Our priority is obviously to add new lossless and high-resolution services, and we plan to roll these out as soon as it's technically and commercially feasible to do so.
More on how RAAT works and what ROCK is on the next page!