Disclaimer: The A&Ultima SP1000 SS and A&K AK380cu is provided by Bircom, Turkish Distributor of Astell & Kern. Sony WM1Z is my review sample from Sony Japan. This post is a part of our Picture Sunday series.
BATTLE OF THE TITANS
Last week, I was invited to the launch of A&Ultima SP1000 SS and A&K KANN in Turkey. I of course accepted the invite so that I could listen the new flagship from A&K and their weirdest DAP yet, the KANN.
The launch was held at Bircom's very nice and comfortable store yesterday. I had a great time chatting and sharing opinions with my fellow audiophiles. Also, I had a chance to directly compare probably 3 of the 5 best DAPs in the market (the others are Paw Gold and HM901S). So I spared a lot of time listening to these players. Here are my short impressions:
A&Ultima SP1000 SS vs. Sony WM1Z:
This was really a tough one. I enjoyed both as they're both amazing DAPs, and probably the best 2 in the market in my opinion. They have different approaches to the music in terms of presentation. SP1000 SS is more on the neutral and flatter side of things, whilst WM1Z going to the warmer and heavier side. SP1000 SS has a great resolution especially on trebles, which are greatly articulated. WM1Z has amazing and complete sounding bass notes, magical mids and still great trebles, despite it's presentation, which is the most special part of it in my book. But highs on the SP1000 are simply special, so separated and resolving. Sony has thinner trebles compared to SP1000 SS but not so much articulated.
SP1000 SS sounds so resolving and it has a great positioning. But bass is simply better with WM1Z in terms of texture and definition. Mids are equally good I think, with WM1Z having a little bit warmer and more musical touch. Trebles I think are better with SP1000 SS with a little more resolution and articulation. Stage-wise SP1000 is wider a notch but WM1Z is deeper. Overall presentation is more organic and fuller with WM1Z, while SP1000 SS gives a more seperated sound. So in the end, I cannot say one is better than the other, it all comes down to matching and preferences. It was a great experience listening them head to head.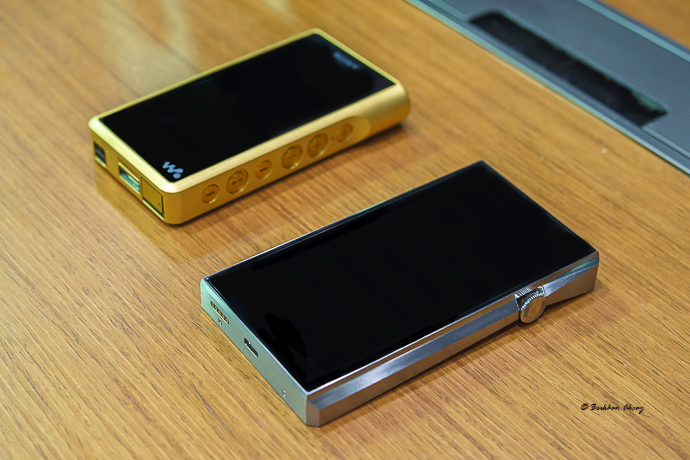 A&K 380cu vs. Sony WM1Z:
I listened to standard AK380 versus the WM1Z first, and it was easy for me to tell that AK380 is no match for it. It sounds narrower and with more midbass focus, whilst the WM1Z easily surpasses it in terms of lows. Better soundstage dimensions, better seperation and better mids are the other strong points of it. AK380 has thinner mids but thicker trebles in comparison. Overall, I think WM1Z is simply better than AK380.
I switched to the copper version after, and I found 380cu better than the duralumin version. It sounds fuller to me, warmer and has better bass notes and better tonality in mids. The sounds is a little more wider and feels that it has more room, versus the more intimate AK380. So I think 380cu is closer to WM1Z, with having a reminiscent tonality. Once again, trebles are thinner on WM1Z with Ak380cu reproducing them thicker. On the other hand WM1Z's bass still has no rivals in my opinion, as well as the organic and analog-like signature. The live recordings are amazing with it, thanks to it's great note weight and deep soundstage performance. Treble articulation and general resolution is close, but WM1Z has better resolution on mids.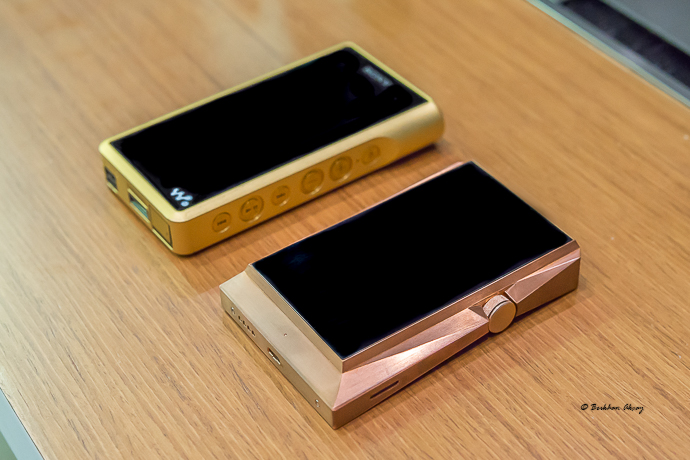 SUMMARY
I had an amazing time listening to these DAPs and I'm thankful to the guys who organized the launch of new A&K players. The drinks were great and hosting was top notch.
Remind you that all those impressions are formed through the single-ended outputs of these DAPs. To summarize; SP1000 SS is technically the best IMO. In terms of joy and musicality though, Sony WM1Z is the best of them. AK380cu was just a little behind but it's sound was also very enjoyable and I plan to visit again and listen to it more. By the way, it's really hot in terms of looks