SE100 Lay-out
On the front you have the big 5 inch screen and for me it's the perfect size to work with. On the SP1000 the gorgeous volume wheel on the right side also was used as a power button as well as a screen on/off button but this isn't the case in with this unit where it's only a volume dial here.
As a result you now have a button extra on top (like on the AK70's) for turning the player and screen on/off. Left to that button on top you'll find the 2.5mm balanced headphone output and the 3.5mm single ended output. On the left side of the unit you have the three typical buttons for skipping tracks and for pausing playback.
The MicroUSB slot and the USB-C connector can be found on the bottom where they usually are. The SE100 has all the needed buttons in just the right places and it can easily be controlled by one hand. Also, when the player is in your pocket, you won't have any issues "handling" it. The buttons are a delight to touch and push, and as we're used to from AK, everything always works flawlessly.
It's what we call "a lay-out well-done".
SE100 Usability & Features
Usability-wise the SE100 is very easy and straightforward. If you have ever worked with an AK DAP before then you won't have any problem finding your way around the SE100's different menus. The SE100 in fact is just like the SP1000 in terms of usage, and you can read all about that in our SP1000 review here and the SR15 review here, so I won't go into detail about the options and the full menu structure. Working with the AK's is easy and everything always works as you expect it would. They're my favorite players, UI-wise.
As we're used to from Astell&Kern, the SE100 can be used as DAP, DAC, Media source (OTG) and DAC/AMP. For your laptop you just need to download the correct driver for Windows and that's it.
Like its big brother the SE100 comes with a USB-C port and it allows quick charging. The SE100 takes about 2 hours to charge and you in theory get 11h of playtime. To manage that the SE100 comes equipped with a 3,700mAh 3.8V Li-Polymer Battery. In reality I indeed easily get 10 hours on the clock but that doesn't come as a surprise as the AK units all score really well when it comes to "airtime".
If the internal memory isn't enough for you then you can always stream music over Tidal or connect it to your NAS using DLNA and AK connect. It's something I have been doing these last few years at home but I stopped using the AK players like this ever since I got Project-Audio's awesome new network bridge called the Stream Box S2 Ultra.
Just last week or so, the SE100 got a firmware update which now allows you to side load a limited number of APKs. This "Open Service feature" lets you easily load additional Android APK files on the internal memory from here: https://apkpure.com/ .Then you take the downloaded file and copy it to the folder "Open Service" in the internal memory of the SE100. Once that's on there you go to the Services section in the UI and install the files. After that you can use Spotify, Bandcamp, TIDAL and many other services. Unfortunately Roon Remote isn't white-listed by AK.
Linus installed TIDAL (for offline playback), Spotify, Bandcamp and Qobuz on his SR15. All worked very well and it's a wonderful feature added. I'm really glad to see AK listening to their customers and implementing this to their players. Here's a short how-to install APK files from AK.
For me personally it's mostly interesting for Tidal's offline playback but I don't really use any of the other apps. For you this might be completely different though and it does open the gate to even more customization in the future.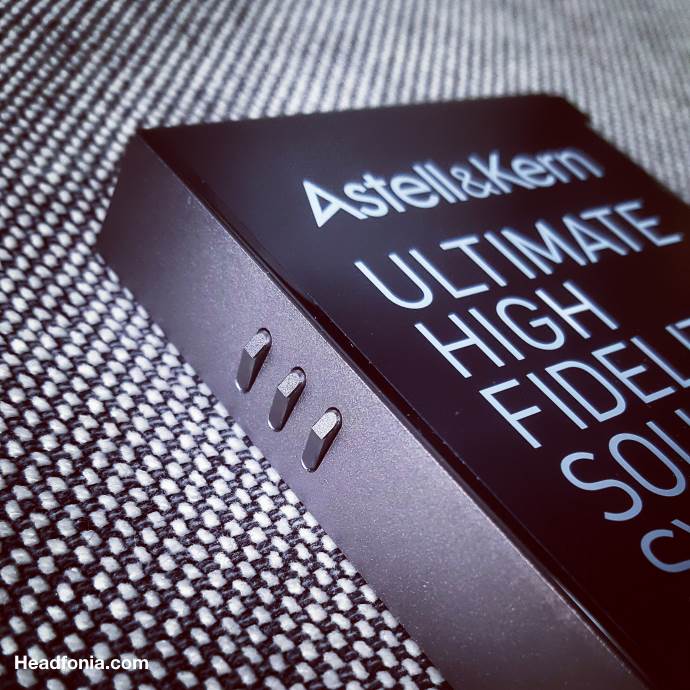 SE100 Sound
The first thing that you think of when listening to the SE100 is how smooth it is. It's like if Astell&Kern added a layer of smoothness from bass to treble but I mean this in the most positive way.
The SE100 from top to bottom is full bodied, airy and bass as well as mids have really good impact. The treble section has just enough energy to deliver the needed contrast but smooth really is the keyword here.
As we're used to from AK, you're getting a pitch black background with really low levels of noise. The sound is also very clean but it isn't as clean as say the master of DAPs, the SP1000. Looking at the sound signature, the SE100 – even though I see it as the SP1000's little brother – is closer to the AK70II then it is to the SP1000. It's bigger, bolder and not as refined but it at he same time has better dynamics and extension when compared to the AK70 family. The stereo image and left right separation is excellent. Separation is spot on and you get an airy and spaciousness sound.
The smooth and warmer presentation is there but it is under control, and AK has obviously made sure they don't get the upper hand when music is playing. At he same time it's always there and very obviously so, so if this isn't your kind of sound or you want a sound signature more like that of the SP1000, then this really isn't for you. The SE100 is about mixing a detailed, high resolution, dynamic sound together with musicality and warmth, to always make your listening sessions engaging and enjoyable. Musicality, smoothness, relaxation and enjoyment come first. But all that at a nice technical level regarding resolution and dynamics. That's what the SE100 is all about.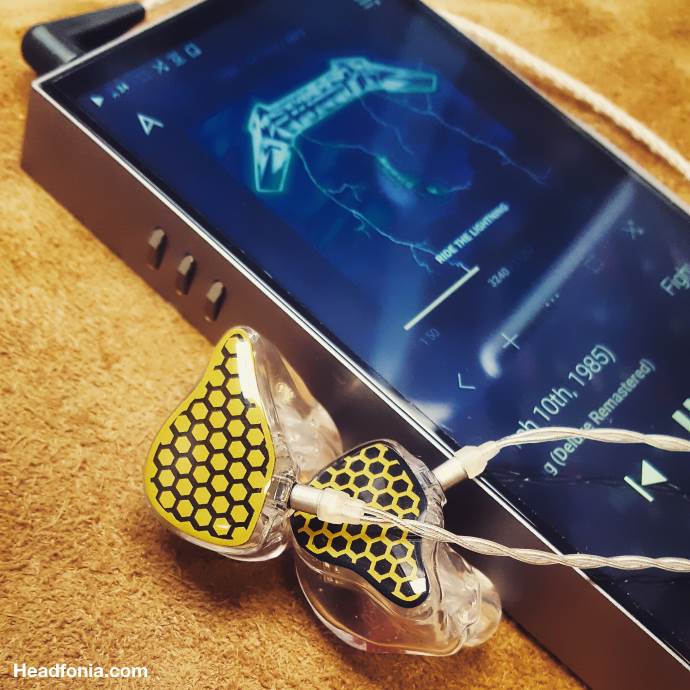 Sound stage wise the SE100 scores good, but of course not SP1000 good. Both the width and depth are good and really at the level you can expect at this price point. The layering also is really good and it's especially strong in the bass and mid section.
The part on Sound continues on Page Three of this review, after the click HERE or by using the jump below