Disclaimer: Massdrop sent us the Cavalli Tube Hybrid or CTH or Cavalli CTH free of charge in exchange for this review. Massdrop or Cavalli are not related to Headfonia in any way.Pictures are property of Massdrop
Intro
You know, one could make a career out of reviewing Massdrop made products; and, if the products of theirs I have already reviewed are any indication, it would be a mighty fine career.  Today, we find a really exciting project on our plate: the Massdrop x Cavalli Tube Hybrid (CTH).
For those interested, I will link to a more detailed description of the Cavalli Tube Hybrid, but the gist of it is that Massdrop was in talks with Alex Cavalli to design an amp based on a DIY design of his called the Compact Tube Hybrid (also abbreviated CTH).  This was intended to be an entry level amp for those who wanted to hear the sound of something from Cavalli audio, but didn't have $1000+ to fork out for one of his limited edition designs.  What Cavalli turned in, instead of being just a tweaked version of his Compact Tube Hybrid, was a completely redesigned amp.  For more history, click here for the Massdrop page.  The CTH is currently in stock, and retails for $249.  A hybrid tub amp from a well-known designer for $249, huh?  That sounds like it is worth a closer look!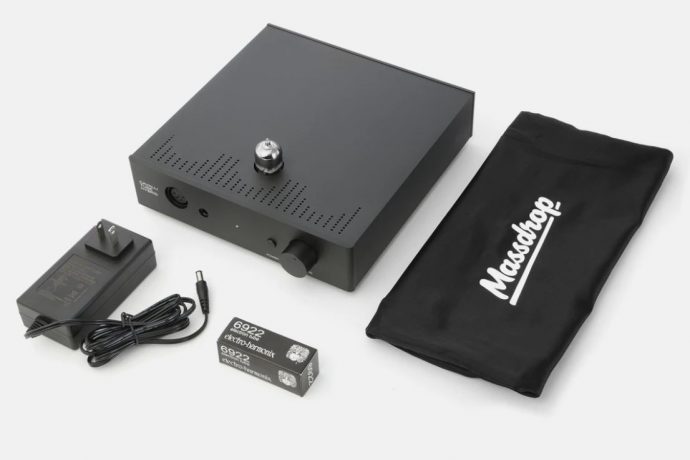 Cavalli CTH
The Cavalli Tube Hybrid, known as the CTH from here on out, is, obviously, a solid state, tube amp hybrid.  It uses but a sole tube of the 6922 variety and its variants.  The look of the amp is very plain.  It is housed in a black, aluminum case, and I believe it is the same case also used by Massdrop for their Liquid Carbon and THX amps, just with a hole up top for the tube.  Being a company that is dedicated to mass producing items and keeping them as economical as possible, this is a good call.  While it may be plain, it is a nice looking plain.  It isn't going to draw attention to itself for any reason, good or ill.  Plus, I will remind you that, while cool may come and go, and change with the times, plain never goes out of style.  Plain today will be plain tomorrow.  More important than the look, however, is that it is well built.  For the asking price, it is well put together.
Another thing adding to its plain appearance is that there isn't too much going on with this amp in terms of function.  There is no flashy screen, no multitude of out and inputs, and no preamp capabilities.  It is just an old fashion amp.  The chassis looks a little barren.  It has RCA inputs in the back, and the power switch and headphone outs in front.  One nice touch, however, is the inclusion of a 4-pin balanced headphone out.  The CTH is a single-ended amp, and there is no sound difference between the single and balanced out.  But for those who have aftermarket balanced cables for their headphones, it is nice to not need an adaptor.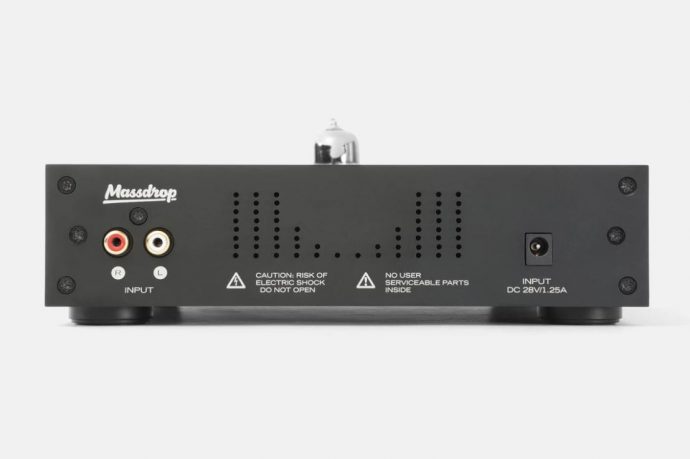 Before I talk about sound, I want to lay bare my preferences.  I was at a meet a last year, and a guy there had a moded HD800 there with a few high powered tube amps (I don't remember the names of the amps, sorry).  They added a lot of warmth to the HD800, but I missed the deeper, tighter bass you can get with SS amps, and all the warmth seemed to be fighting with the natural signature of the HD800, and not working with it.  Listening to it on my SS setup wasn't any better.  It was cold and ruthless.  The guy called me back over and told me he wanted me to hear something.  He broke out a hybrid amp (again, I don't remember the name) and had me give it a listen.  It was perfect.  It was very linear, with very tight and deep bass, while adding just a touch of smoothness to the sound.  To me, instead of trying to make the headphone something it wasn't, it complimented the HD800, adding to the strengths of the headphone while smoothing out the rough edges.  It made no effort to change the sound.  Now, I am not saying this to dump on OTL tube amps, and I know, with different tubes, you can alter their sound quite a bit, but I want to be clear on what kind of sound I favor.
And I want to be clear on that, because it is exactly what the CTH delivers.  Smooth, yet unbiased.  That is the sound we are working with, and I love every second of it.  Let's start with the bottom.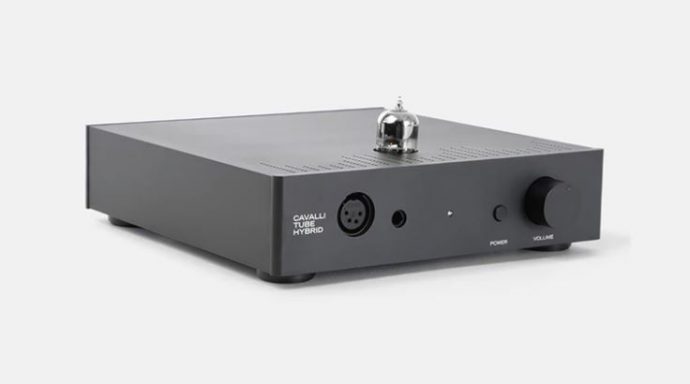 Sound
The bass on the CTH is full-bodied and impactful.  If there is any area what the CTH makes its presence know, it is here.  It does add some extra weight to the bass, but never unbalances the sound coming out of the headphones.  This is even true (or perhaps especially true) with the Sennheiser HD650, which is already known for having a larger, weighty bass presence.  With the CTH, it does slam really hard, but it still never encroaches on the midrange, nor does it slow the HD650 down.  The bass tightness and detail are also both quite good, which is very impressive for a tube amp, even a hybrid, at this price point.
The part on sound continues on page 2 of this review, after the click here or by using the jump below