The Fiio µBTR is one of Fiio's latest units. Time to lake a closer look at the latest Fiio BT device, the µBTR!
Disclaimer: FiiO sent me the µBTR directly. I paid nothing for it. It does aptX, SBC, and AAC thanks to a Bluetooth heart comprising the Qualcomm CSR8645. The µBTR goes for 30$. You can find out all about it here: μBTR Bluetooth Receiver.
FiiO's FB1 is n"t that good. It is a perfect reminder than even the highest-aiming of brand catalogs is lined with failures. Despite its derivative stylistic ugliness, it perfectly bookends some of FiiO's amazing Bluetooth products, of which the µBTR is an excellent example. µBTR, too, goes for around 30$, but doesn't turn to crap by hard-wiring to it a pair of horrible earphones. It is all DAC, all amp, all Bluetooth receiver. 
I've gotten into the funny habit of giving away the conclusion from the first or second paragraph. I'll continue it here. The µBTR is awesome. It sounds good, is pretty powerful, has good battery life, great connection quality, and it is built well and has a great, chippy clip. With perhaps one exception, it is gold standard. And, at 30$. Yowsers.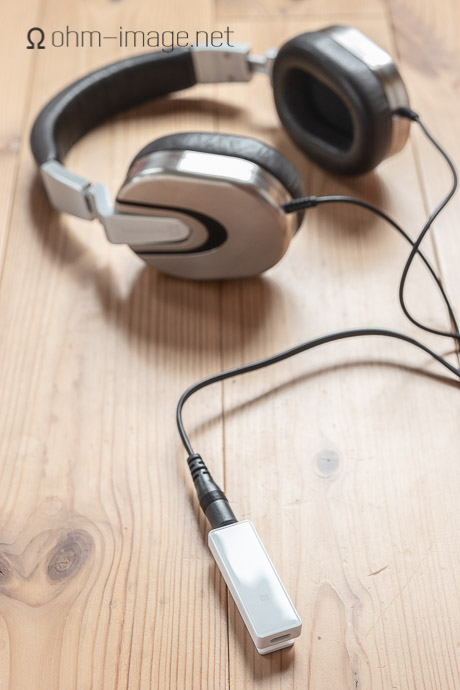 Not sound
The FB1's yellows seams and inaccurate joins were embarrassing, even in a 30$ product. They disgusted me from day one. They disgust me more today, especially as the µBTR is close to flawless. Under its plastic faceplate you may or may not see a bit of sloppy glueing. And the seams may or may not be shifted enough to catch hair, dust, and lint, quickly marring µBTR's elegant finish. Whatever its physical flaws, they are minor, if not completely ignorable. In fact, I'm really am nitpicking here. Seams of all qualities are lint magnets. And µBTR's are typical. They are also fast- holding the unit together well. It barely flexes at all when twisted between the semi-strong paws of a wannabe carpenter. 
The clip is really clippy, and battens down even heavy cables to jean pockets and shirt sleeves and the like. It's even got a positional catch under its upper jaw, which keeps the clip from bending left or right when closed. That's an attention to detail rarely seen in an 80$, let alone a 30$ product. What I dislike about the clip system is its underlying metal. It's a black rather than silver coil, which sticks out and contrasts µBTR's otherwise clean and fresh lines and colour scheme. I've not dunked it, but silver spring coils I've used till now corrode less easily, too.
That's really an unfair nitpick for a 30$ Bluetooth receiver. In fact, almost anything critically said of a 30$ Bluetooth receiver would be a nitpick if the unit actually worked and held together well. And gosh, not only is the µBTR put together well, its work ethic is exemplary. 
I measure line-of-sight bare faced connection at fifty meters before my iPhone SE and uBTS combo consistently broke connection. It's out to twenty meters when hidden by the body, though can in in a pinch get up to thirty. And I can put the µBTR anywhere on my body, and even step on it and sound comes through, nice and strong.
µBTR lets you know you've reached maximum volume by momentarily blanking out its sound, and with a beep if you've bottomed it out. And if you hold the up volume button you track forward. The reverse is true with the down button. The mic works well. And the power button doubles as a play/pause control. I consistently get around eight hours on a charge, though I hear that longer is possible. That's a great, bread-and-butter feature set. And it's arrayed along well-spaced buttons that are hard to mistake one for another. 
What a great design. 
Sound and more after the jump or the click HERE: