Disclaimer: Oriolus V2 was sent us by Oriolus Japan free of charge, for this honest review. This is the version that comes with the PW Audio upgrade cable.
EDIT: Oriolus informed us they now have an English store front!! Buy them here: en.oriolus.jp
INTRO
I've been lurking for the Oriolus V2 IEM since the first news. After all the wait, my friend got the chance to try it first (yes I was jealous) and he glorified it so much, the curiosity of me just wildly increased. A couple of months later my turn came out when the opportunity arose for me to try it. And a "wow" at the first 10 seconds… I realized my friend was pretty much right about the success of this amazing IEM. After that, I wanted a pair to make a review here and thankfully I got the sample in the end.
BRAND
"Oriolus is a new Hi-end audio brand made by a very famous professional audio management company in Japan: Hibino Intersound Co. Ltd.'s engineering team and the chief hardware engineer of HDP-R10 – RAO YOU LIANG. Cyras Co. Ltd. is in charge of this brand and planning awesome audio devices. Purity in sound is their only mission."
So setting the manners straight, they explained their mission as "purity in sound". That obviously means they will just focus on the sound quality alone. Although I liked this definition of the mission for it's openness, I can't see a clear vision about the company. What they want to do or achieve next? What's the strategy going to be? Will there be a diversity among their lineup, or will they just put the emphasis on IEM's? There might be a 10BA IEM in the future and I know that there could also be a new DAP, but there hasn't been too much news since those hearsays. I think they need to be more informative and clear about their goals or developments. They can be in touch with the community via Head-Fi or other platforms. Luckily they provided us this sample so we're able to make this review.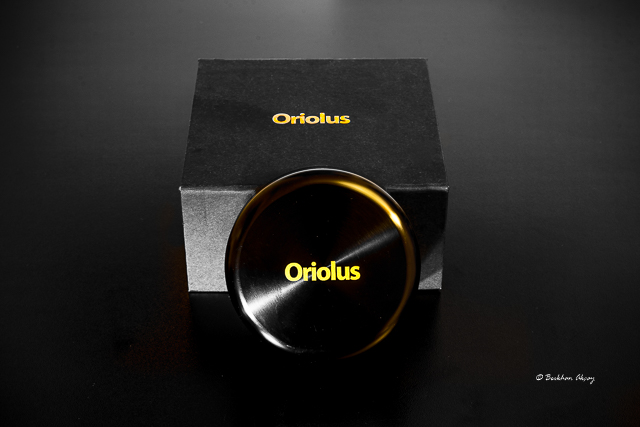 IEM
Oriolus is a bird name. Yes. It makes sense to put such a name to an audio company. I don't know how an Oriole bird sounds like but I guess it's beautiful. I suppose the word was given to that specific bird family because of their golden colour. It also sounds very charismatic if you ask me.
The name "oriole" was first used in the 18th century and is an adaptation of the scientific Latin genus name, which is derived from the Classical Latin "aureolus" meaning golden. Various forms of "oriole" have existed in Romance languages since the 12th and 13th centuries.
Oriolus V2 is a renewal product from the original IEM. In terms of configuration and technicality nothing has changed (3 balanced armatures assisted with a dynamic driver), the changes are at the shell and the new cable. Other than that, there's a little improvement on build quality and it now has a soft case provided by PW Audio, the makers of the upgrade cable. The cable, which named No.5, is made by high quality 7n OCC that is often used in many High-End audio products.
BUILD
Oriolus V2 is a well-built IEM with an acrylic shell and recessed 2-pin connection holes. The nozzle is also unites very well with the rest and giving a robust impression. I liked the simplistic design language of this gem dressed up with the full black color. It's also finished great with the Oriolus brand name engraved to the face plate area with gold color, which is appropriate.
There are 3 bores in the nozzle and the quality of the nozzle itself is very nice. Additionally, the bores are not so small like other IEM's I've faced before, so it's easier to clean them up with the tool. Another plus is the recessed connection holes as it helps to secure the 2 pin connectors snugly. The general quality of the IEM is no doubt premium overall.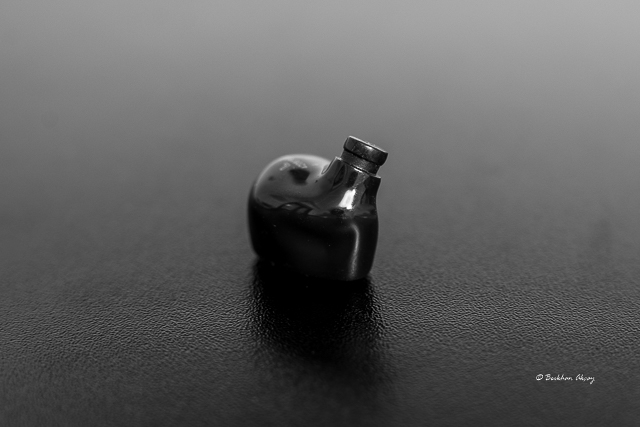 FIT
As far as I know the housing and size is a little bit different on V2 but I've never seen the original version. Therefore I can't compare the two versions in terms of fit and isolation. As for this V2 model, I can say the fit is pretty nice if you're used to these big sized Universal IEMs. It can be a bit better though. Especially when you consider the short nozzles you can figure out; a deeper insertion could've been a better choice. As it is, you need to find some longer tips than Oriolus supplied in the box. Well, at least for me that's how it's been going.
Altough the fit significantly depends on the ear shape, I should remark the supplied tips didn't work for me in any way. They remind me the Spiral Dot tips, which are not necessarily bad but they're simply too short. Add a pair of short nozzles to the mix and you have somewhat a shallow fit. Even if you push them to have a deeper fit, they come out after around 15 seconds and they take their usual position. To get rid of this problem I tried the foam tips. They stuck very well and provided much better isolation than silicone.
Speaking of isolation, it takes a little blow from those short nozzles. So it's not the best among Universals but it's fair enough to satisfy the casual listeners. Of course one must take the CIEM route if they want the ultimate isolation experience, and Oriolus V2 has also a custom version of this IEM.
Comfort-wise Oriolus V2 is very comfortable in my experience. When you find the right tips you don't have a problem, and when you consider the rounded shape of the IEM, it's not harsh to ears. Although it's not the best in terms of blocking outside noise with short nozzles, it's one of the best big size TOTL Universals in terms of comfort. The nozzle angle is very well done at this regard, to have an ideal position inside the ear.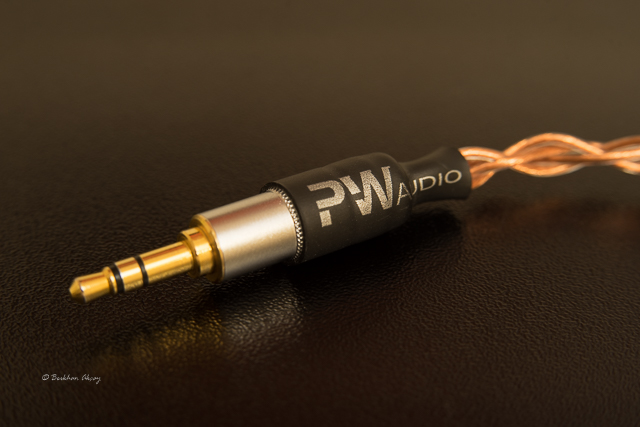 CABLE
Cable is the main addition to V2 which makes the IEM look more professional and sound different in a positive way. The cable itself is very high quality and it also solves a problem I've been come across on upgrade cables: Stiffness. Some custom cables are really inflexible and hard to work with as far as portability is concerned. This cable from PW Audio is somewhat elastic and it's very convenient to carry around. In favor of comfort, the earguide is also very soft, therefore it doesn't affect the fit. You can put it in your pocket, you enfold it and put it into the carrying case without hustling to tidy up.
Speaking of it, the carrying case is noticeably bigger than other usual aluminum cases, so it's very easy to put your Oriolus into it. And if you find it to be so big to pack, you can take the additional soft case with you. So overall, with the big plus of the flexible upgrade cable, the general use of this IEM is very easy and you can use it anywhere you want.
The impressions about the sound are on page two.