Disclaimer: Simphonio sent me this earphone and another for the purposes of review. I paid nothing for either one. Dragon 2+ houses a single 15,8mm driver, per side. It can be found at Penon Audio for 319$ USD. Simphonio's website is under construction. Check it out if you want, but there's not much there that's worthwhile.
Specifications:
Brand: Simphonio
Model: Dragon 2+
Driver: 15.8mm Dynamic Neodymium magnet
Frequency Response:20-25000 Hz
Impedance: 16Ω
Output Sound Pressure Level:110±3dB/mW
Maximum Input Power:3mW
Cable Length: 1.2M 6N OFC
Weight: 14g
Package
Simphonio Dragon 2+ Earphone
4 pairs of foam eartips
2.5mm female to 3.5mm male adapter
Leather carry pouch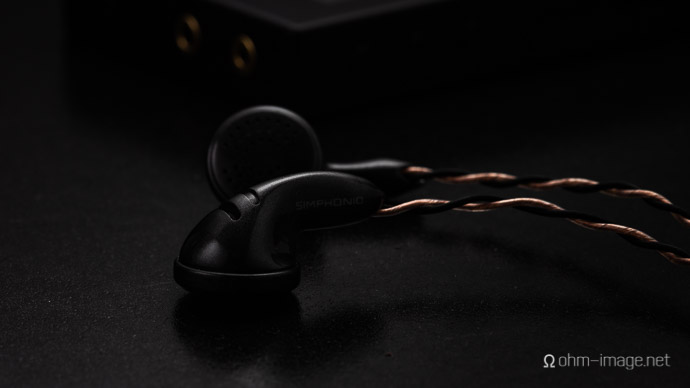 Not sound
How silly does a reviewer like myself have to be to, coming into his second decade publicly reviewing earphones, amps, DACs, and sundry, forget that a rising star like Simphonio is Sunrise Audio's new face. Sillier because Sunrise Audio has made a few of my favourite budget earphones. Care to check out what I said about Sunrise Audio's earphones? Hit up my ancient reviews of SW-Xcape and an amalgamation review of AS-Miss, AS-Feeling, and AS-Charm to see how Sunrise's earlier earphones struck me.
Conceptually, Simphonia Dragon 2+ is wonderful. It fits remarkably well. There's a simple beauty to its twisted cable lines. And there's elegance to its balanced design, and the adapter which reverses that for people like me that typically listen straight from — OMG, what's that? — their iPhones. (And yes, that adapter sticks right in to my QuadLock case, so kudos for that.)
We'll get into sound (which is lovely), but we almost needn't. Why's that? Well, Sunrise Audio — Simphonio's previous marque — are known for good sound.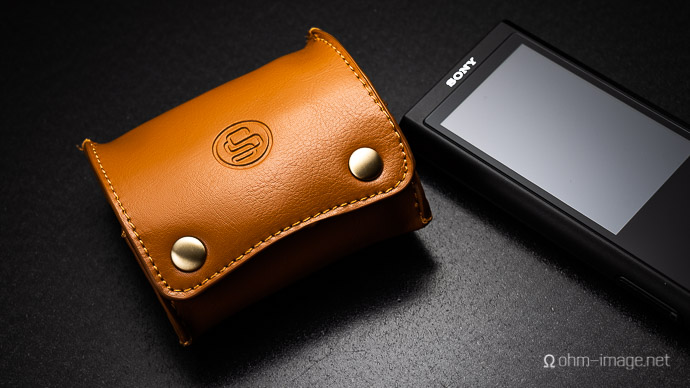 What I love about Dragon 2+ is the basics of good, ergonomic design. Its  cable makes very little touch noise. It's got decent stress reliefs at its y-split. At its plug, a tight metal coil protects it from over bending. Here begin a couple of problems. 1: that coil can bite the weaker of the two strands, which is in black. 2: that weaker of the two strands is subject to stretching when yanked and deforming the shape of the spiral. Neither is as bad as Nuforce's HEM cables, which, as you know, I tore to shreds without sweat.
Because Dragon 2+ is an earbud this isn't as big an issue as it could be if it were attached to an IEM, the cables of which typically undergo more abuse than their earbud counterparts.
The black strand is also a bit grippy. Still, I like it. It's got this audiophile aesthetic, and the balanced-ready promise that covers all the bases. Because those balanced wires are attached to dynamic, rather than balanced armature drivers, polarity issues are nil.
I dig the faux-leather carrying case and fastening nubbin. Emblazoned across its front is the Simphonio logo, so points for branding. And while the box is larger than it need be, it's trivial to pop its contents in and out. Simplicity is overlooked among users and reviewers. And I like simple. Damn do I.
A thing to note is that, increasingly, the 2,5mm balanced plug is going the way of the Kubicon. Just as Sony muscled their way into the camera sphere, they're bound to re-shape the audio world with their beautiful modern Hi-Res balanced Walkmans like the ZX300. But Simphonio couldn't line up a portable, hard-wired balanced earphone with a 4,4mm plug that wasn't a complete bugger to use to use with iPhones and other single-ended sources with a 4,4mm plug. By the way, the dongle's adapter portion is metal. Wheee!
Choice is a hard master.
While Dragon 2+ is comfy as hell, its YUIN PK shell keeps it from looking like a 300$+ earphone. To be sure, its hard plastic body is tough, and ready for the grind. Its glossy finish rejects most fingernail jabs, but coins, keys, and zippers will scar it. Likely, procuring a metal body would be expensive, and it would change the sound signature. While I don't think that a metal chassis is necessary, it sure look and feel nice on a 300$ earphone. I for one would slobber all over one. Bring it! I'm sort of with Simphonio as regards the cable. I'm totally in with their choice to go with the now infinitely adaptable 2,5mm plug. The adapter is nice. And, the new branding is far superior to their old marque. Sunrise Audio was fitting for the entry level, but I'd not want to pay more than 70$ for something with that marque. Simphonio Audio's full enough of snooty audiophile-ese to steer would-be customers its way. At least, that's my take.
Sound and more after the jump: