BALANCED
As you know Sony came up with the new JEITA standard for balanced output which uses 4.4mm TRRS audio jacks. Thanks to Effect Audio I've had the chance to listen to the balanced output. My conclusion is, if you have the Sony WM1A or planning to get one, I strongly recommend you obtain a 4.4mm balanced cable.
The power output is stronger than the single-ended one, and it can play Native DSD through balanced as well. Apart from these advantages, the balanced output also has technical advantages in terms of sound quality to the SE output. Those are separation, transparency and dynamism. The Sony WM1A performs so impressive when you listen to it from balanced. Once I started to use the 4.4mm cable, I've never turned back to Single ended.
Compared to the 1Z, the 1A has more difference between SE and balanced. In the 1Z it's not a big deal because it's also incredible from SE, and that feels more like a signature difference rather than overall quality. But in the 1A balanced adds a new dimension and takes the player even further in terms of sound quality. There's more resolution, better background and better separation. It sounds even more natural and organic which gives you the chills. Balanced output is heavily recommended.
Short Comparisons
DX200: İbasso's latest DAP is one of the things that I would love to review but sadly we couldn't get a sample. But I listened to it briefly thanks to a friend who owns it. The Sony WM1A sounds warmer than the DX200 (AMP1) and has better staging and imaging if you ask me. The DX200 is narrow sounding in comparison. Resolution, separation and dynamism-wise they're pretty close. I really liked the sound of the DX200 with the AMP2 though. It sounds closer to WM1A's signature in terms of warmness and naturalness and it sounds smoother with AMP2. Transparency is very good as well. The DX200 is an excellent choice if you use TIDAL frequently. In my book it is the best Android DAP out there (no, heavily customized A&K players won't count). But the sound character shifts with different firmware releases, so beware. If you prefer a longer battery time and better sound stage, than the answer is the other way around tough, by quite a margin.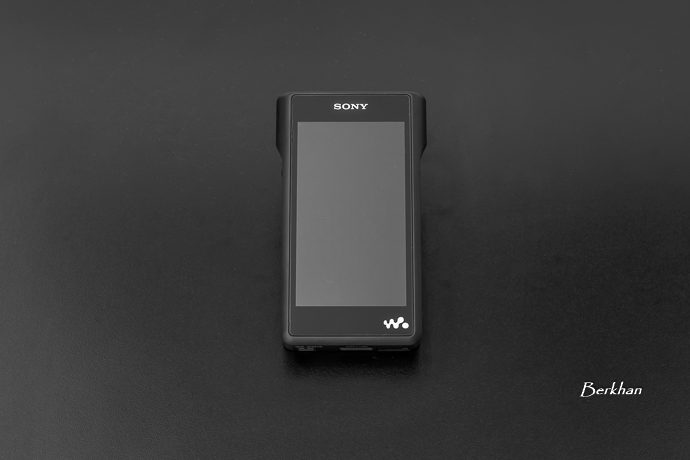 Lotoo Paw Gold: LPG has more midbass presence. Mids are a little thinner but also a little crisper in comparison to WM1A. It has a more in your face kind of treble, and narrower sound stage. General resolution and micro details are better on the Paw Gold, but from the balanced output WM1A fights to be very close. Especially with its sound stage performance it gives a more comfortable and relaxed imaging experience. Paw Gold on the other hand, can sound harsh with a mismatch.
X5 MK3: The X5 is no match for the WM1A but in terms of presentation the X5 reminds me of the smooth approach of it. Especially on the mid range. The X5 has a treble roll off and general bass quality-texture is lacking. On the general resolution, dynamism, transparency and the sound stage performance, WM1A is the clear winner.
ZX2: Take it and put it between the X7 MK1 from FiiO and the WM1A. It's as simple as that. I still use my ZX2 with TIDAL and I still enjoy its sound. But when the time comes to have my sound on a high level, I pick up the WM1A. That should tell the whole story.
Comparison to WM1Z:
Everybody's asking me if it's worth spending the huge extra cash for the 1Z and it's not easy to answer. Just like every audio purchase, the best way is to listen to it and decide for yourself. If you want to know my opinion, I'll say it depends. If you want it to be more portable, the 1A is much lighter. But if you're going to spend your listening time at home in your couch, and if you also have top-tier IEMs in your possession, and ultimately if you can afford it, go and get the best. Why not?
On the other hand, these 2 DAPs maybe are the same in terms of size and design; but they're quite different in terms of sound character. The 1A is flatter, faster and feels more roomy. Thanks to that it sounds a little wider and airy. But the 1Z has better mids, better resolution, better dynamics, bigger bass and despite its warmer character, it has better extending trebles to me. So everything is "more" with the 1Z. More bass, more mids, more trebles. It's a big sound really, one that's hard to resist.
So yes, the 1Z is the best Walkman, but it's up to you to decide if it's worth it or not. Of course it's logical to say that the Sony WM1A has the better price/performance ratio, especially from balanced. But the 1Z is so magical and special, it's hard to deny its amazing sound.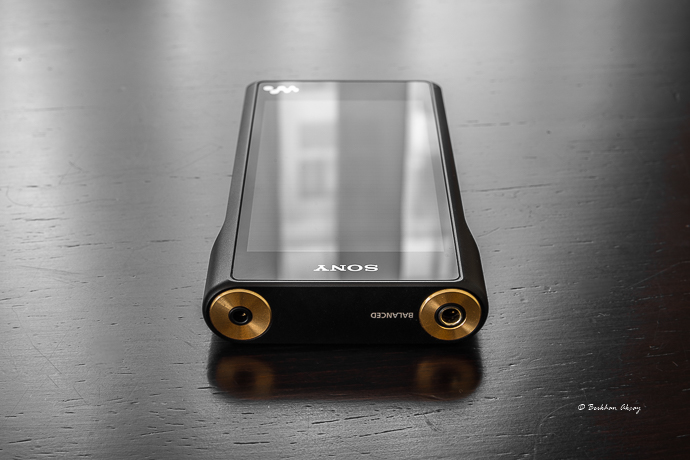 CONCLUSION
With its beautiful, true and natural sound character, the Sony WM1A is produced by a reformist mindset. Sony wanted to go further in terms of sound, so they shifted the project to a pure approach. A DAP that can reproduce a great and realistic sound, has a marvelous battery life, and so easy to use with its practical design and clean software. This is also a shift in terms of sound signature, which is flatter and more airy this time around.
Again, it's list material from Sony. The WM1A might have its place in our Portable Player Recommendations page very soon if I manage to convince Lieven. I hope Sony will continue to put these efforts in audio development to make even better products. The Sony ZX300 is coming as a mid tier DAP and I hope we'll get to review that one as well.
Thanks for reading!