Disclaimer: The Sony WM1Z was delivered to us from Sony directly. Big thanks to Effect Audio and Masiyoki Morioka from Sony Japan for making this review possible.
The EU models of WM1Z has limited volume levels, but this device is a Japanese uncapped version. To get info about how to uncap your EU device, take a look at HERE.
INTRO
One of the most attractive and intriguing audio products, Sony WM1Z, is finally here for this review. I must say I'm very excited. I had no idea I would experience this marvelous player for this long time, but I guess when you want something so much it really happens in the end.
When the new Signature Series from Sony was revealed, my attention was on the new Walkman WM1A. It looked like an obvious replacement to my lovely ZX2, but on the other hand the engineers went with a "pure" approach with these new models, not including Wi-Fi and Android. So streaming was gone and that gave me a little hesitancy about getting one.
I'm not a streaming freak, I have a big music archive to listen to, just as any audiophile I guess. So I just waited for the unit to arrive in my country, to give it a chance. I searched many Sony stores but only one of them had a demo unit to try out, and it was a little far from my location. Still, I wasn't going to pass on the chance to try it. After an almost 1 hour drive, I arrived to the store.
And boom. WM1A was clearly a step up from the ZX2 in my eyes, and that with just a short listening time. Within 10 minutes I figured out it was better and then I spent the remaining 30 minutes just listening for pure enjoyment. When I was on the way back home, I was wondering how the Sony WM1Z would sound with a better chassis and components. At that moment, my curiosity (which is the very thing that drives all audiophiles I guess) was over the top.
By the way, I of course got the WM1A, and yes, it's review will also be on Headfonia.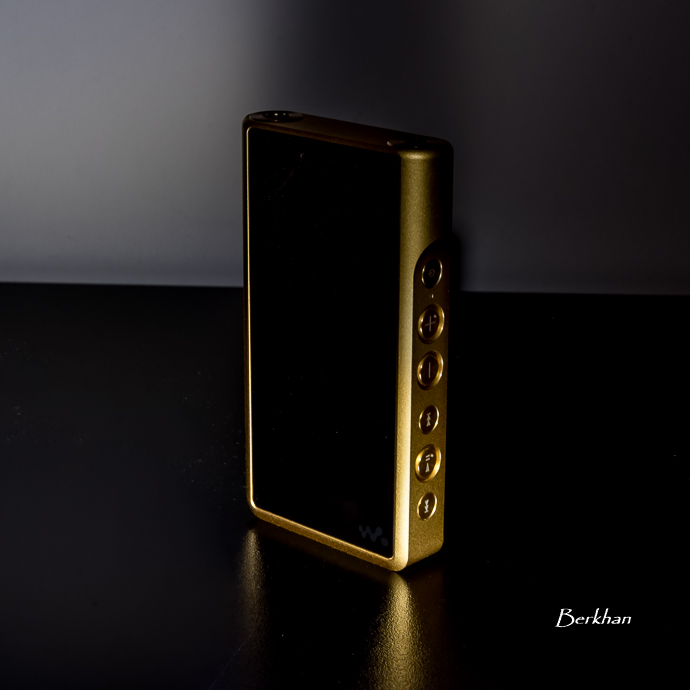 DEVELOPMENT PROCESS
The most arty Walkman ever, the Sony WM1Z is a work of huge R&D and engineering. According to the Sony Engineers and Project Leaders, they've had more opportunities for these new models as they were allowed to make the necessary developments to reach the best sound quality they could possibly achieve.
A lot of people expected a ZX3 model after the successful ZX2, which I've been using for more than 2 years now. According to Akihiko Urushihara (Product Planning), the ZX series had some restrictions in some areas to develop them further. There was much more potential at hand, but there had to be a change of route to unleash that. Therefore, they decided to turn the concept into a limitless and pure mindset. They started from scratch, with an unconstrained environment for engineers to make them pay attention to the details. As a result, the WM1 series was born as new flagship series of Walkman, which exceeds the previous ZX series in terms of technicity and overall performance.
This change in the concept is evident as it appears also in the naming scheme, which is not a continuation of ZX, instead it's "WM1". Mr. Urushihara also remarks that he wanted to have the Walkman name as "WM" for model naming.
Why 2 models? Why not just One Ultimate Walkman? Again according to Mr. Urushihara, it was intended to have more than 1 solution to the people's needs in terms of sonics. Preference of sound is different from person to person; one can choose a sound that has a flatter signature with good attack and speed, while the others prefer a richer, warmer and organic sound (me, me, me). They realized they couldn't reach those two poles in one device so that's why there's WM1A and WM1Z.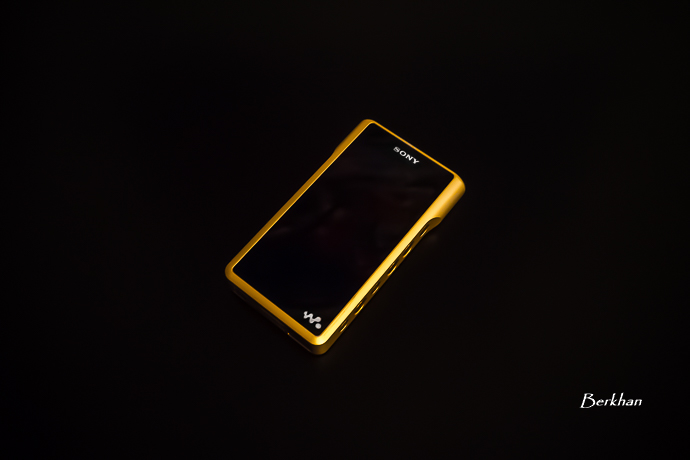 In the process of tuning the sound and advancing in development, the WM1Z eventually became the upper model for the engineers. It reproduces the sound even more natural, refined and with a deep realistic staging. WM1A is more like an evolution of ZX2, because in terms of basics it shares similar parts. However it's quite a big evolution, with the fully new S-Master Digital Amplification and enclosure, so the step up in the sound department is quite apparent. For this reason, it could not be a ZX model.
As you know, there are 2 other products in the "Signature Series". TA-ZH1ES Headphone DAC/AMP, and probably the most contradictive headphone of the year, the MDR-Z1R. Both will also be here on Headfonia, so be on the lookout!
WHAT's NEW?
Since Sony Team decided to produce this player in the purest possible way, they ditched the Wi-Fi and Android OS. There's a Linux based Sony custom interface, and Bluetooth with NFC. To cut off any possibility for a signal interference they decided not to include Wi-Fi. Correlatively, they didn't include Android which somewhat has a negative effect on battery life. The screen is the same as in previous ZX2. It's a 4 inch screen which has a 854 x 480 resolution. More than enough for this kind of a DAP, and it's also good for the battery lifetime.
There's a brand new S-Master amplification, which aims to silence continuing criticism on previous S-Master amps. This newly developed S-Master has a better noise floor and more output power, which is proven by the numbers. Overhauled FT Capacitors and new "Kimber Kable" to transfer the sound to the output female jacks are the other new additions to WM1Z.
Another development is the inclusion of a balanced output (first time from Sony), which has a 4.4mm standard. I've talked about this new balanced jack with Effect Audio's Ares II cable so you can check that article. This output has more power to drive IEMs and headphones compared to SE output. And, it gives you the Native DSD playback which is awesome.
CHASSIS
Last but not least, the whole chassis of the WM1Z is made by an oxygen-free, high purity copper for conductivity. Because of the copper's vulnerability and for protecting it from the environment, it is plated with gold material. The Sony WM1Z gets its final shape with that, and it gives the DAP a shiny prestigious look.
It's actually not the first time their engineers tried this kind of a thing. Sony did try this before with the ZX2 models, which you can see in the photo below. These ZX2 prototypes have never been on the market though. The one on the left side is fully copper and doesn't have a plating. So it eventually oxidated. The one in the middle is silver plated with a copper casing.
The one on the right side is gold plated over a silver intermediate plating, which was plated over the copper chassis. Because copper chassis was porous in the first place, they decided to plate it both silver and gold over it. But that didn't work well for sound quality as it created some magnetism. After they tried a different alloy for copper which was directly plated with gold. So in terms of R&D they tried many different combinations. After finding out that oxygen-free copper helped the unit to sound great, they then got the go for making the next generation flagship with a copper chassis.
Click here to read about general user experience.