Disclaimer: The Unique Melody Maestro was sent to me free of charge in exchange for an in depth review. UM is in no other way involved with Headfonia.
Unique Melody
Unique Melody is a big company in the small world of custom monitors but for a lot of people it also is a bit of a mysterious company: their websites come and go, they have a multitude of Facebook pages (and sites) with different names and their product-line even has "doubles", but more on that later. UM however has been in the market for quite a while now and with the Mentor and Miracle in example they have a couple of very popular custom inear monitors.
Unique Melody is located in China and their knowledge of the English language isn't the best and exactly that is difficult for most westerners. UM only recently started working with MusicTeck in the US and ever since then, communicating with UM has been a whole lot easier for me and for everyone else interested in the brand. Unique Melody states:
"Melody Global represents the new premier global distribution network of Unique Melody custom in ear monitors. Working in tandem with offices around the world, we provide the highest level of service and access to Unique Melody in ear monitors no matter where in the world you are. Our custom in ear monitors are manufactured in China, with research and development a collaborative effort between our manufacturing teams in China and our Unique Melody Global distribution teams abroad. Sourcing our components from some of the most well-known manufacturers in the industry, we combine the highest quality components from Europe and North America to bring you world class, industry leading ear monitors."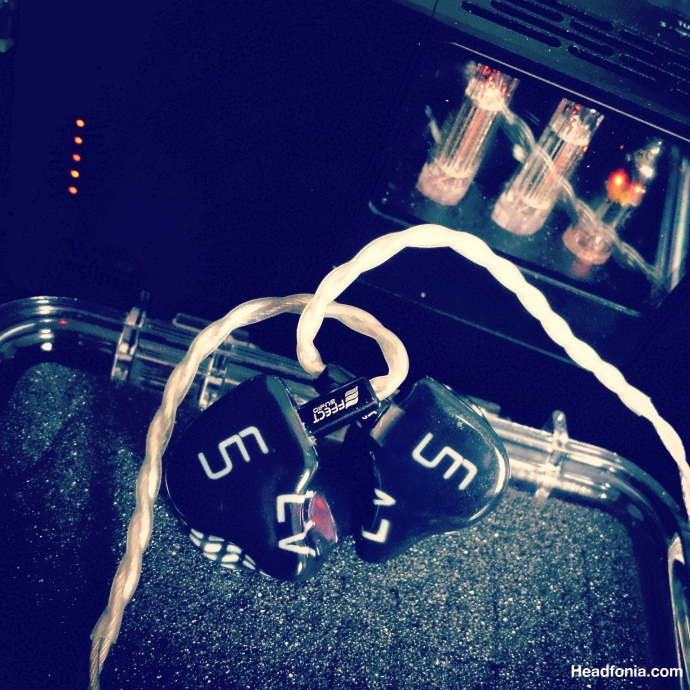 The link to UM's online shop now points to the US based MusicTeck as well and Andrew has been a pleasure to work with. I met the nice people of Unique Melody at Canjam Europe 2015 when Audiogarden.fr introduced me to them. They asked me if I was interested in reviewing the Maestro as they want to be more present on the European market. I sent them my impressions late September and received the monitors somewhere in January. Ever since the Aether review, this Maestro and the Warbler are the only monitors I have used.
The Maestro
The Maestro was Unique Melody's latest addition to their line-up right until they launched their new Martian (Hybrid: 2 dynamic drivers+ 2 balanced drivers) just a week or two ago at High-End in Munich. The Maestro however isn't a hybrid but it is a 12-driver with nothing but balanced armature drivers.

The driver configuration is the following:
2 x Super High
2 x High
4 x Mids
4 x Lows
The Maestro has a four-way crossover and this is UM's take on it:
Four bass drivers and four mid drivers give the Maestro unlimited power where needed. Bass and sub-bass is as effortless as the sultry mid range, both being covered by quad drivers working in perfect coherency meaning you won't lose an ounce of clarity, where it matters. A four way crossover drives this 12 driver IEM, with dual tweeters and dual super tweeters rounding out the complete 20-20 frequency coverage.
The funny thing is that Unique Melody also has other 12-driver monitors called the Mason and the Legacy. Basically these are more or less the same models but the Mason was tuned for the Japanese market while the Legacy was tuned for the fans from Singapore. This new Maestro should have a more EU and US tuning.
Breakdown
Just like I do with all my other custom monitor reviews, I will be going over the next topics:
Build quality & Comfort
Personalization
Cables
Price & Accessories
Customer Service
Sound
Driveability & Sources
Comparisons
Conclusion
It continues on Page 2, after the click