Disclaimer: Warbler sent us the Prelude free of charge in exchange for the review. The unit is a custom version and it doesn't need to be returned. Warbler isn't a site advertiser.
Warbler
Warbler is a company I've been talking about for quite a while now and a lot of you have been waiting for this review for a very long time. The reason for this review being this late first of all is that I've been incredibly busy reviewing other gear and second, because I asked for a little change to my original Prelude monitor. Third, Warbler asked me to hold back the publication of this review a little so that the different reviews would be spread over time. I'm sure a lot of you know the Turkish Warbler by now, but if you don't then just keep on reading this chapter.
Not that long ago Warbler launched their website and it can be found here: http://www.warbleraudio.net.
The Warbler project started 5 years ago in a university dorm by a fellow audiophile and an engineer friend named Tahsin. While he was studying Mechanical Engineering in Middle East Technical University (METU) he also took acoustic lessons. The other guys working with Tahsin in this project are Baran (my contact) who's in charge of Marketing and Supply Management and Hasan, an electrical engineer who's in charge of customer relations. I do want to add that even though we've had some miscommunication, the Warbler team always was very friendly, understanding, kind and generous. And that pretty much sums up how your relationship with the brand will be. I have nothing but good to say about these guys.
The Prelude
During this 5 year development period, literally hundreds of different tunings were tested and at the end this last tuning was chosen. The research and development process obviously was very exhausting, costly and ever expanding. Tahsin himself actually has the patent of a technology called "Dual Damping System" which he developed during this R&D process. This technology in the end though wasn't used in the final product design. For this he developed another technology that he thinks is almost impossible to copy. After years of optimizing the Prelude monitor, Warbler believes there is no other monitor in the market that matches their optimization levels. What you have in your hands is not an idea of "let's make an earphone" product, it has an extremely long background with extensive effort and work throughout the years.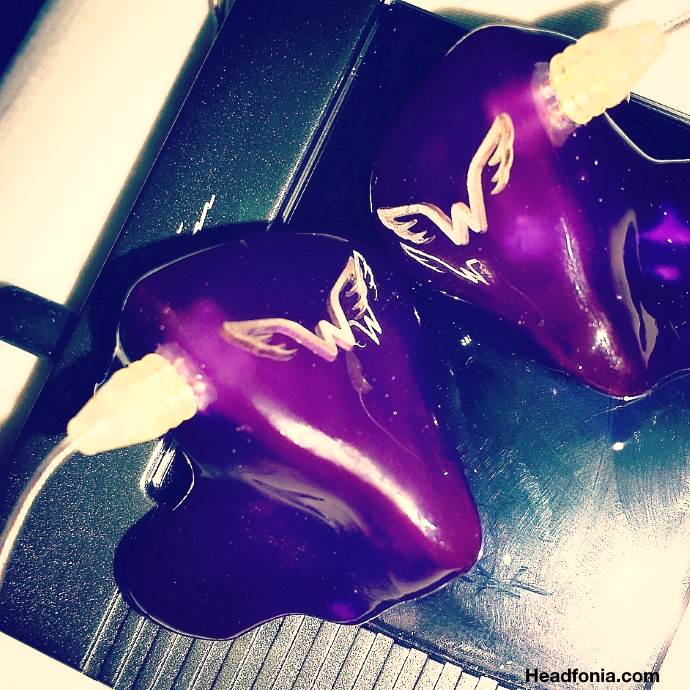 In the beginning g when Tahsin started to make the monitor, he used a 3 driver design. In time he reduced the design to 1 driver. He was convinced he could achieve the resolution levels of many multi driver high end ciems with only one driver and Warbler wholeheartedly believes that he is successful on his project.
Warbler doesn't really reveal a lot more about the Prelude's technology and all we know is what is mention in the last paragraph. It's back back to basics, but how! Looking inside the monitor, you'll see one driver with one long tube that reaches to the end of the eartip/canal. There's a little filter like 3 to 5 mm away from the end of the canal and that's it.
So, can this highly developed CIEM compete with the multi-driver competitors as claimed? Keep reading…
Breakdown
In contrary to a normal review I will use the same breakdown as I always do for my Custom Inear reviews:
Build quality & Comfort
Personalization
Cable
Price & Accessories
Customer Service
Sound
Competitors/Comparisons
Driveability & Sources
1. Build quality & Comfort
As I mentioned this is my second set of Preludes. Both the first and second set had / have a perfect fit and they both were and are very comfortable. The length of the canal is average but the thickness and depth are perfect: it's not possible to break the seal and it sits very comfortable in your ears and canals. There are no sharp sides anywhere and the end of the canal is nicely round and comfy. They've been my gym and travelling buddies for the last few months (with the AK70) and comfort wise, these absolutely rock in all situations.
The Warbler Prelude only comes in an acrylic version and Warbler completely fills up the canals of the earpieces. There are a few little bubbles inside of the acryl so it isn't the very best quality I've ever seen, but I have to admit I might have rushed them on the build a little and it's not like you can see the bubbles on the outside. The face plate closing is seamless, hence perfect. The face plate itself is perfectly finished too and it's nicely thin as it should be. The flush sitting sockets are crack and glue-less and I've swapped cables dozens of times and they're still sitting strong in the acryl.
The internal construction of the Prelude is clean (no glue, excess wires or anything) and it is perfectly symmetric when comparing both ear pieces. All in all I'm very happy with the build quality and especially the comfort, as the Prelude also came with a nice Linum cable.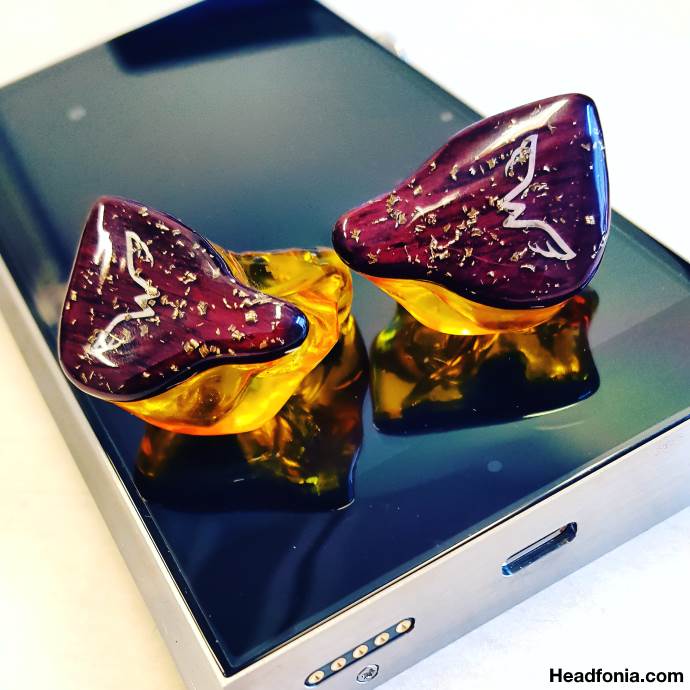 2. Personalization
I never asked for any specific design when Warbler was about to build my monitors and my first set came in a full dark purple shell while my actual set is amber colored with a brown(ish) face plate. The face plate itself has some gold flakes on it and it of course sports the nice, typical Warbler logo in gold and silver. Depending on the light, the face plates looks a bit different as you can see in the pictures, but I do love them.
The order process for the Prelude still goes by filling out a form you can download from their website (http://www.warbleraudio.net/wp-content/uploads/2016/10/WarblerAudioOrderForm.pdf)
Personalization-wise you have the choice between opaque, translucent and neon(!) shells. As an option you can add glitter, gold foil or silver foil to it, included in the price. The face plate options are: wood, carbon (black/silver), glitter and both the gold and silver foil. The artwork on the form only show the "no artwork" option or the Warbler logo, but I'm sure Warbler can work with you on other designs. Same goes for specific colors and shell design: just ask. My monitors which you can see in the pictures will set you back $1099.
As a starting company Warbler doesn't have an online creation tool you can use to visualize your creations, but you can of course always use one of the colleague's tools. So basically a lot is possible personalization wise, but they're not as far developed yet as say Noble Audio. Then again Noble probably is the number one in designs worldwide.
The review continues on Page 2, after the click here or the jump below