Disclaimer: The star of this week's picture Sunday is actually not a specific product, but what leads one to it; the audiophile path. The idea behind this article belongs to Linus and it is all about our audiophile paths. This post is a part of our Picture Sunday series.
This probably isn't a typical Picture Sunday post, and I sincerely hope you won't be disappointed. Rather than talking about what the awesome products are, I this time want to write about our audiophile journeys behind everything. I want to tell you how it all started for me and how I met with Headfonia. This is also an important day for a reason which you're going to find out in the text. Enjoy!
Trip Down Memory Lane
My audiophile story began with one of those Walkman Cassette Players. It was '98 or '99 if I'm not mistaken. Well, I'm the youngest guy in this crew so I was 9-10 back then. In those years CDs were becoming really popular but tape still very much was in use. We had a Pioneer home system at our house and I always loved listening to it. But the actual beginning was that day, when I first listened to the Walkman with a pair of earbuds supplied with it. Man, it was sublime for me. As a kid I was shocked to hear that sound in my head. I remember it was like a real concert experience, something I've never heard. You can't replicate that priceless first impression with any other pricey gear in today's market, no matter how good and outstanding they sound.
When I grew up, I started to play with MP3 players and I always had them with me so I could give myself to the music everywhere. That's why I still love portable systems, albeit you can get much better sound with desktop or stereo. Listening in your sofa is a good thing, but sometimes it's much more enjoyable to listen to the music while you're travelling. So after playing with these toys, I started to think there must be better sounding earphones out there. I was just starting college and after some research I made my first audiophile grade purchase, the Shure SE315. I couldn't believe I paid so much money for them (it was "so much" those days) but after hearing them I figured out they were miles ahead compared to the main-stream earphones.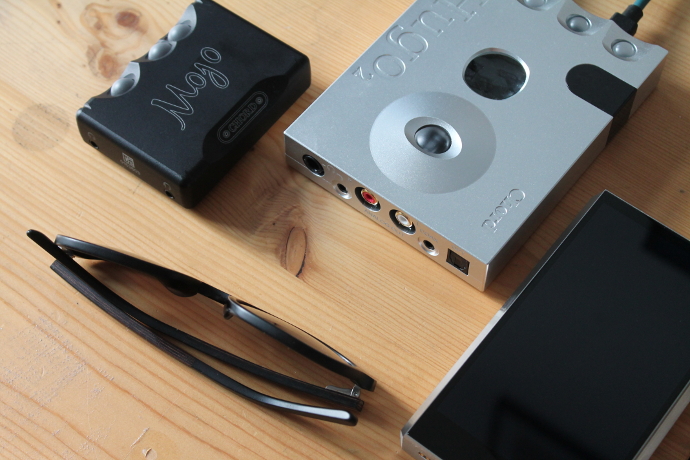 How I met with Headfonia and Lieven? I was a follower of this website and reading most of the audiophile reviews from Mike and Lieven. The reviews were so enjoyable for me and I think this is the most important thing if you're into this hobby. Reading reading and reading. I still read many reviews on other sites and I still see myself as a reader rather then just a writer. There are great audiophile reviewers out there but of course the best ones are here. Actually I'm still a reader of Headfonia and I enjoy the great work of my colleagues.
I had asked many questions in the comments section on Headfonia, and I remember praising the answers from Lieven and Mike. That's why I pay attention to answer the comments under my reviews, as I think it's really important to give some vision and insight to our readers. Only after I met Lieven directly on social media and after a few good chats, he one day offered me to write a guest review and I said "why not"? Of course he remarked right from the start that he wanted to "like what he saw" before publishing. Since the review was from me, he of course was impressed. 😉
That's the story in a nutshell and I must thank all the people who have helped me to develop my ears to find out those differences and small details. I still get excited when I'm going to listen to new stuff. That's what fires me to continue to read and write about the equipment.
Anyway, I wanted to raise your attention to another fact: Lieven celebrates his birthday today.
I congratulate him for getting a little older and a little wiser. The support he gives me is very important, not just for the hobby we share but for other things as well. He's one of the best guys I've met, and it's really great to be a part of Headfonia. As a side note: Today is also the 94th anniversary of the foundation of the Turkish Republic. So for me, you have an even cooler birthday, Lieven! Congrats my man.
Linus and Nathan were both kind enough to also participate in this Picture Sunday episode, here's what they have to say:
From Linus
My audiophile story began around eleven years ago, when my brother just had to show me his great sounding new AKG headphone. I don't remember the exact model, but I remember being wowed by the details it had brought out. My brother had used a Rockboxed Sansa Clip. Ever since then I was also on my way to discover the headphile part of this world. Exploring new audio players, different headphones and playback software. In the eleven years I have run through numerous products and have also built a customized Linux distribution with focus on audio reproduction.
During this time, I started out with sub 100€ headphones, and I only bought DAPs that could be Rockboxed, because it was and still is the best software around.
I come across Headfonia I think about four years ago, I read a lot of articles here, and they all lead me to become interested in better gear. Better headphones especially. I went to dealers to try out their offerings, from Sennheiser, Shure, AKG, Beyer and many others only to land at Audeze. Years have passed and through some lucky coincidences I also got in touch with Lieven, whom this post is really about.
Lieven has always been very responsive and honest, this also was one thing I have always valued Headfonia for. And this is one thing that has brought also trouble to HFN in the past, not everyone likes the honesty of this site. Manufacturers especially. One certain brand even went so far to claiming they'd pay us to only write glowing reviews. As you probably can imagine this relationship ended right there and is the reason why this one American brand is not featured on this site anymore.
Click here to read Linus' words to Lieven and Nathan's story after that.