Software
Small screens usually aren't good for simple usage, but Shanling has managed to load a beautiful UI to this device. The user interface is well thought out, and very compatible with the size limitation of the screen. You can easily switch between menus, touch the big icons in the main menu, and navigate without a problem.
There's also a status bar for you to swipe down to access different functions like WiFi, BT, Gain Switch, Settings, PO/LO, and sound settings. To get to the Now Playing screen, you can always use the icon on the top right. Also, as I mentioned on the previous page, there's an option to change the screen orientation and invert it upside down. That allows you to get your playback buttons to the bottom, and that also gives you the opportunity to plug your IEM/headphone from the bottom side. I think that orientation is better with the M1s, but to each their own of course.
The M1s' software also features OTA updates, so you don't have to use a MicroSD card with FAT32. I updated my sample from the 1.1 to the 1.3 version without any issues over WiFi.
There's no streaming with the M1s, which is a bit disappointing considering its WiFi capability. Shanling might add a Tidal function in the near future, but that's not %100 certain. We'll see about that soon.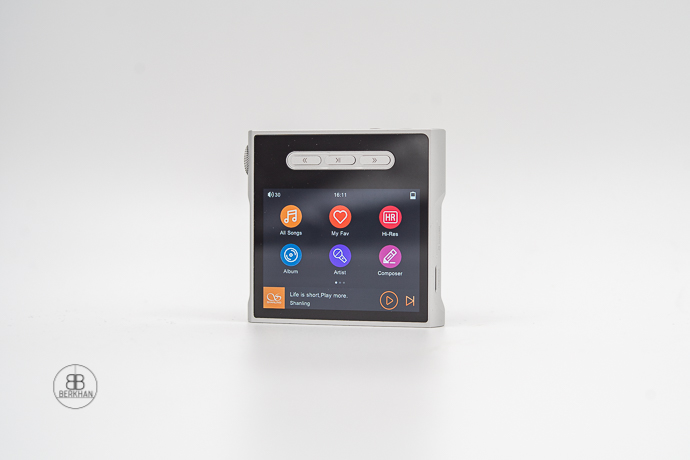 User Experience
Since it's not as super tiny as the M0 Pro, the M1s is a good balance between super portability and good enough screen size. It didn't take time for me to adjust because I already have an experience with compact Shanling players. Nevertheless, I'm sure after some time of getting used to it, you're going to be just fine. Especially if you do sports or go to the gym and listen to music during those kinds of activities, this is a very ideal device.
Overall the experience is quite nice, but it takes some time to adjust. The size of the device makes the whole package very attractive, but at the same time, things are not so straightforward. You must spend time with the player to be comfortable with its UI and physical shape. The shape of the M1s is a bit wider than usual, so it's quite a boxy design which is unconventional. However, that's also a plus on its own, as you can grab it nicely on your palm. So it's basically a secure grip. It's not very difficult to drop the M0 Pro, but that's not the case with M1s.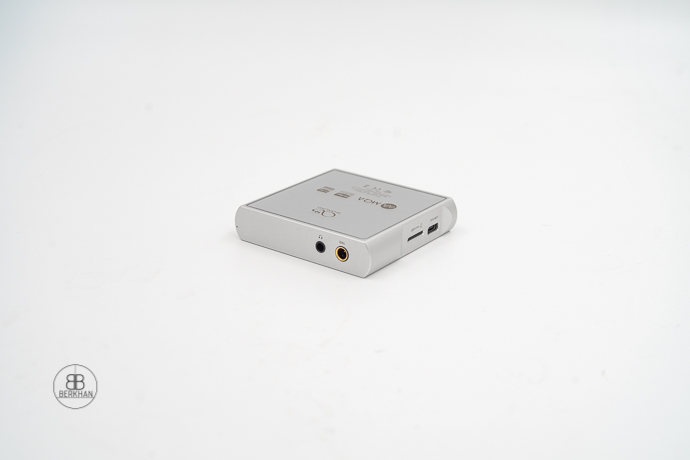 One thing I didn't quite like is the scroll behaviour, especially when it comes to long lists like the folder view. The scrolling occurs faster than I would've liked, so it took me some time to adjust to that strange response. It's not a big issue but needs to be addressed in my opinion.
Another case is to use the M1s as a transport, or a sole DAC, with an additional, higher-level amplifier. The functionality and portability are key points for this device indeed. There any many scenarios and possibilities.
Audio Settings & Battery
Settings-wise you have channel balance, gain setting, max & default volume settings, gapless playback, skipping between folders, and playing modes like shuffle and DAC filter options for sound. There's even a manual EQ with presets.
Battery life is pretty good, even though I didn't measure it in detail. It's very efficient on standby as well. Shanling claims to give around 14 and 10 hours for SE and BAL outputs, respectively. When in playback, I haven't experienced a heavy drain, but that depends on your IEMs/headphones of course. It should probably go around 10 hours on average, if not more.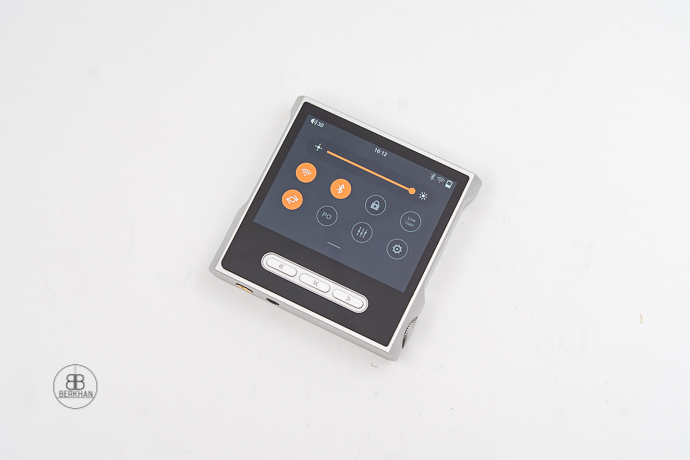 Connectivity
The M1s, as mentioned, has a WiFi function for AirPlay and DLNA. You get BT5.0 standard, together with LDAC and aptX HD codecs. My tests with my smartphone were smooth, and I haven't experienced a connection issue or lag. For your reference, I played Qobuz tracks online from my phone without issues. I also tried using the device with ROON, which worked perfectly. I played my archive on my Roon Core with ease. So I can say the M1s overall has good connectivity features.
Shanling also has its "SyncLink" feature, which allows you to control your DAP from your smartphone. What you need is an app called "Eddict Player". After installing the app, open the SyncLink and Bluetooth functions on the DAP and connect your smartphone with BT. Then you should be able to control the playback and the volume from your phone. The M1s transforms into a wireless source with that feature.