Today, we are looking at the new Shanling M3 Ultra DAP. It retails for $479 USD.
Disclaimer: Shanling sent us the M3 Ultra for this review. I only covered the import taxes and fees. All thoughts and experiences with the product are naturally my own.
Shanling
Founded in 1988, Shanling has been developing Hi-Fi products for more than 30 years now. From high-end CD players to classy tube amps, the brand made a name thanks to great craftsmanship and top-of-the-line products.
Shanling's ambition is note-worthy at this point, releasing new products within wide ranges of categories, each rivaling some of the toughest competition available on the market. My colleague Berkhan, recently reviewed their mid-tier DAP, the M6 Ultra. If you haven't checked it out yet, I recommend doing so. Shanling's expansion to additional categories never stops, and their newest, flagship DAC/AMP H7 is an important milestone for the company.
Today, we're looking at the latest addition to Shanling's M3 series. This line covers the company's entry to mid-range DAPs. The new M3 Ultra is the latest addition to the line-up and retails at $479 USD. You can find the rest of our Shanling reviews by clicking here.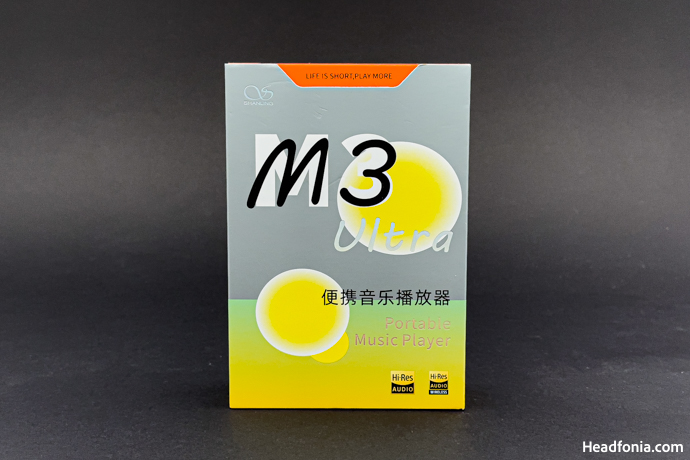 Shanling M3 Ultra – Digital Audio Player
The M3 Ultra is a digital portable player. It adopts an Android-based, open system and offers full 3rd-party application support. The AGLO platform, specially developed by Shanling, bypasses Android's built-in sample rate conversion in a system-wide manner and offers lossless decoding even in third-party applications. In addition, the M3 Ultra allows you to customize your experience by downloading different hi-res players from market apps such as Google Play and APKPure.
After a brief introduction to the M3 Ultra's software side, let's take a look at the hardware specifications. The M3 Ultra comes equipped with the entry-level chip of the Snapdragon platform called 665 and the system runs on 3 GB of RAM and 32 GB of ROM. Shanling has used a 3500 mAh battery in the M3 Ultra, which is relatively large.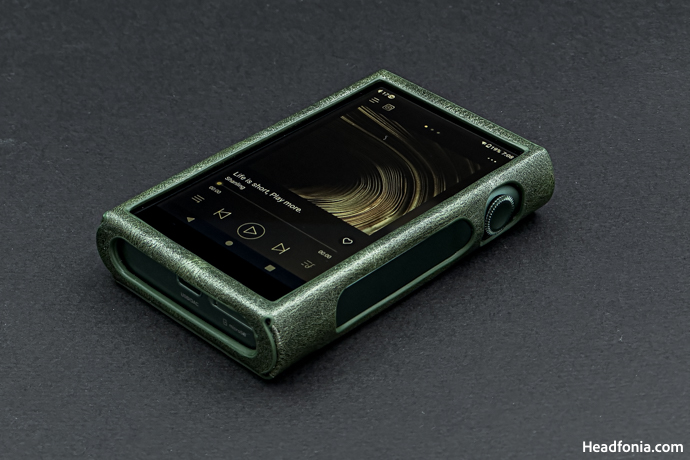 As for the audio components, Shanling used two ESS Technology ES9019C chips and implemented them in dual configuration. On the amplifier side, Ricore's RT6863 chips were also preferred in a dual configuration, and in addition to this, a total of 4 ELNA capacitors of 47uF and Panasonic Tantalum-Polymer capacitors were included in the board to improve the tuning of the M3 Ultra. They state that all these are accompanied by FPGA & KDS oscillators and that the M3 Ultra utilizes a fully-balanced architecture. General specifications can be found below.
Snapdragon 665 CPU, 3 GB RAM, 32 GB ROM, Android 10
x2 ES9019C DAC + x2 RT6863 AMP, x4 ELNA & Panasonic Caps
Shanling's Propiety FPGA with KDS Crystal Oscillators
3500 mAh Battery with QC3.0 18W Quick Charging
4.4mm BAL 260mW @32-ohm | 3.5mm SE 140mW @32-ohm
Bluetooth 5 LDAC, AptX HD, SBC, AAC + Wireless 2.4/5Ghz
USB DAC Feature + 16x MQA Support
MicroSD up to 2TB
4.2-inch 1280×768 Touch Display
109x70x18mm, 199g
Packaging & Accessories
The M3 Ultra comes in a colorfully designed package. The exterior of the package is dominated by shades of grey, orange, and yellow. Two different fonts are used and we see both Chinese and English fonts. I honestly didn't like the design of the package, I think it doesn't quite match the beautifully made device inside.
The box is made of sturdy, orange-colored cardboard. Inside, the player is securely held in place by a foam insert. The M3 Ultra is available in black and green color options. The one we have in our hands is green and looks quite elegant. There is a separate compartment for the accessories. The accessories included with the M3 Ultra are a USB-A to USB-C cable, a silicone case, two film protectors, and a user manual.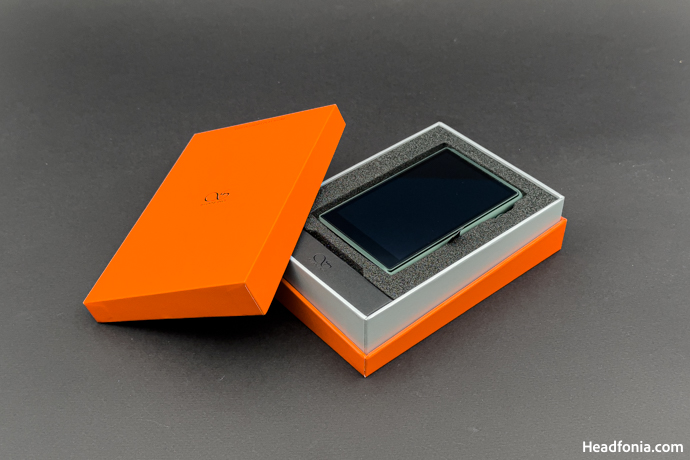 The USB-C cable is of high quality and is used for charging and data transfer. That is pretty much all there is, accessory-wise. Shanling offers an optional leather case for the M3 Ultra, a rather chic one. The included and pre-applied film protectors are also a welcome addition that helps to keep the display looking new. It is often hard to find 3rd party accessories.
Design & Build Quality
The Shanling M3 Ultra is a premium digital audio player with an attractive design and top-notch build quality. Shanling has been developing elegant-looking players using quality materials for years. They have the necessary know-how and they have a certain design language that is attractive and aesthetic.
The M3U's aluminum body feels robust and durable, and the smooth, curved edges provide a comfortable grip. It is quite portable as well, with its compact chassis. The 4.2-inch touchscreen is responsive and easy to navigate, with clear and sharp visuals, despite the lower pixel density compared to higher-priced units like the M6U. The device features a USB-C port, a 3.5mm headphone jack, and a 4.4mm balanced output, all of which feels sturdy and well-made.
Although the device has rounded edges, the front and rear panels are slightly protruding and I appreciate this small detail. Especially under direct light, this detail is even more noticeable. The feel of the device in the hand is quite nice. You realize that it is a unique unit as soon as you touch the cold aluminum sandwiched by two glass panels. The only thing I don't like about the design is that the microSD slot has a plastic cover, but other than that, M3U has a really nice, stylish, eye-catching design.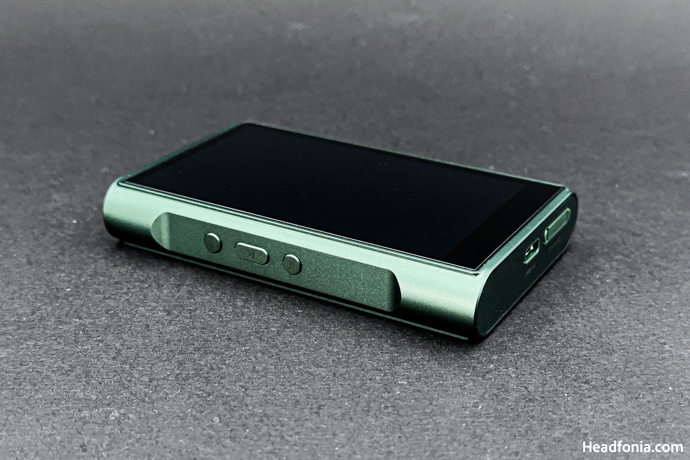 The M3U's layout is quite simple. The headphone outputs are located on the top whereas the charging port and microSD slot are located on the bottom. The volume wheel also doubles as a power button and it is pressable. There are three physical buttons on the left side of the player and these buttons provide quick access to playback controls, making it easy to use even when the screen is off. The volume button feels quite robust, however, if we are nit-picking here, I would have preferred heavier tactile feedback between the volume steps.
Overall, the Shanling M3 Ultra has a refined and stylish design that looks and feels like a high-end device.
The review continues on Page Two, after the click HERE or by using the jump below.
Page 1: Shanling, M3 Ultra, Packaging & Accessories, Design & Build Quality
Page 2: Features & UI, Battery Life, Shanling Music App, Firmware Updates
Page 3: Sound Signature, Low, Mid, High, Technical Capability, Comparison, Last Words