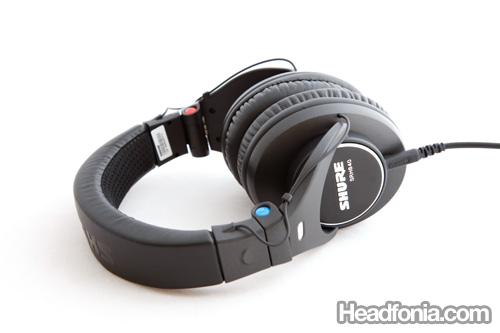 The sound of the Shure changes as the hours go by. I can start to describe the sound of the Shure after 50 hours have passed. It is definitely warm, and the sweet Shure midrange that I described in the 1st Impression is still there. What else? Sweet midbass punch. More and more headphone and IEM manufacturers understand that midbass punch adds a lot of groove to music. Grado did it with their HF2, and Westone did it with their W3, to name a few recent ones. Likewise the Shure SRH-840's midbass punch adds fun and musicality to the music.
After 50 hours, gone is the rough treble that I reported on the first impression. Rather, now you have a good sparkly treble, though it tends to be sibilant on a lot of mainstream music. I can see what Shure is thinking, a warm midrange, a good midbass punch, and a sparkly treble — all combined to make a fun listening experience. The problem is, while the treble has good detail and is quite smooth, sibilance is something I don't appreciate.
What else? The good thing about this Shure, is that I don't hear any of the closed headphone reverb that is often found on closed headphones. People call it as the "closed" sound. The Shure SRH-840, along with the Sennheiser HD25-1, are the only closed headphones I've found to be free from the reverb problem. The Audio Technica ESW9 and ESW10 have it, the Beyerdynamics DT770 have it, and a lot of other closed headphones too.
I really like the soundstage on the SRH-840. Previously my favorite closed headphone was the Sennheiser HD25-1, and while it did a lot of things well, it didn't really have a good soundstage. The SRH-840 had enough soundstage to make music listening fun and not claustrophobic, while still able to maintain a nice intimate sound. It certainly has a bigger soundstage than regular Grados, including the Grado HF2. Separation is also very good on the Shure. While the Sennheiser HD25-1 still maintains better separation, the HD25-1 suffers from a small soundstage, making the overall spatial experience not very enjoyable. The Shure has a much bigger soundstage than the HD25-1, and with a fairly good instrument separation, listening to live recordings is a joy on the Shure.
So far at 50hours, the SRH-840 is evolving nicely. I'm curious if it gets any better even after more burn in.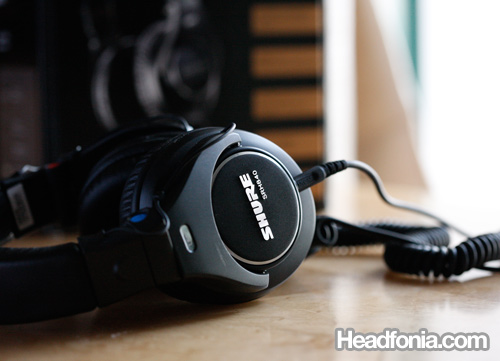 -update-
I've published the third part of the review: Shure SRH-840: Conclusion