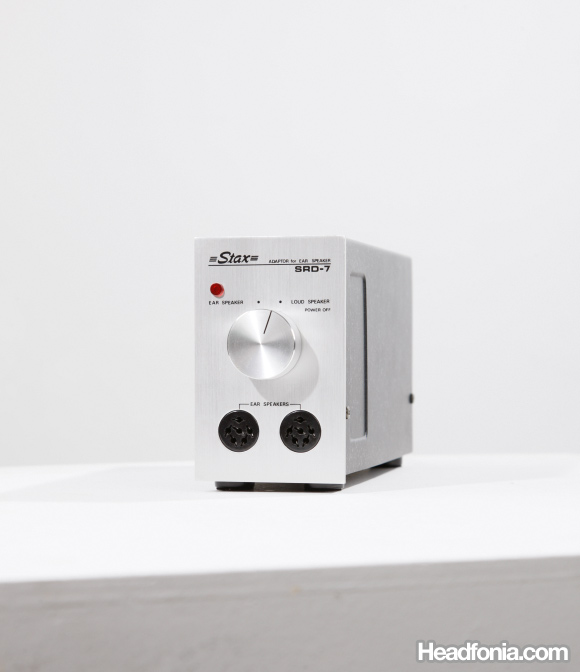 The Stax SRD-7 energizer works differently than a regular Stax amplifier. It requires to be piggy-backed to a standard speaker amplifier, where it takes the current from the speaker amplifier and convert it to the necessary high voltage power for driving Stax Electrostatic headphones. It remains a popular choice among Stax users as a cheaper alternative than a standard electrostatic amplifiers. 2nd hand units sells for roughly $200 and less, and it runs great out of any vintage stereo receivers.
The SRD-7 pictured here is a normal bias version, where both headphone out has the 6-pin normal bias Stax connectors. There are also pro-bias SRD-7s that accomodates the higher bias Pro-version Stax headphones. The unit itself is fairly small, measuring roughly 12cm x 7cm x 20cm, and it easily finds place next to your computer. The front panel has a knob for turning power on and off. When the knob is on the off position, the signal from your speaker amplifier is passed on to the speakers, thus you conveniently can switch between your headphone and speaker set up.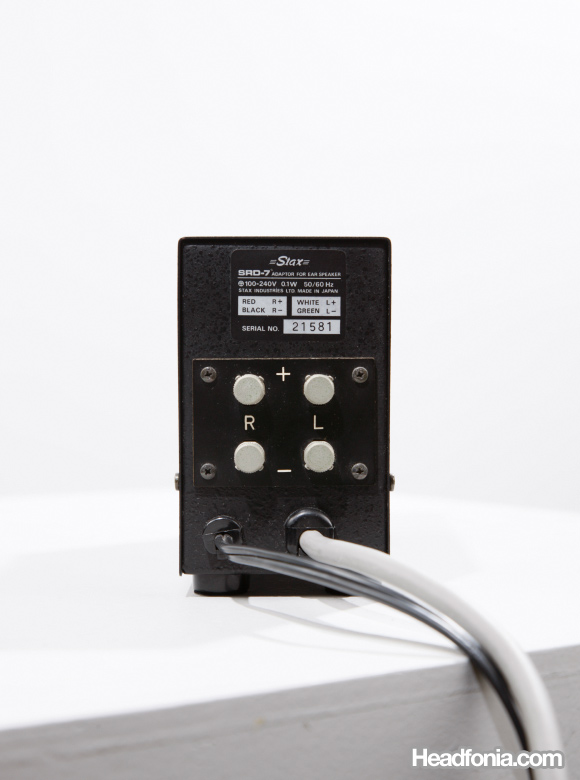 On the back panel, we find two cables as well as four binding posts for connecting your speakers. The black cable is the AC Power cable, where the gray cable goes into your speaker amplifier. Conveniently, Stax included the cabling legend for connecting the SRD-7 to your speaker amplifier. Power consumption is surprisingly low at 0.1w.