In this review, we take a close look at the Astell&Kern KANN Alpha, selling for €1199 EUR.
Disclaimer: I bought the Astell&Kern Kann Alpha on my own for the sake of this review, Astell&Kern didn't endorse us or send me a device for this article. As usual, if you want to get one, reach out to your local retailer.
EDIT: Last week to enter our AudioQuest survey and $/€2400 USD/Euro prize draw. Don't forget to check it out here.
About Astell&Kern
Founded in 2012, Astell&Kern is one of the most renowned DAP brands in the world. Previously known as iRiver, Dreamus – the big conglomerate behind A&K – decided to work over from a clean state and aimed at alo new market: luxury DAP.
If high-end DAP were already a thing at the time – look at the Hifiman HM-801 for example – a high-end/luxury portable source was, almost, new. And there came the AK100, quickly followed by the AK120, two great players that lead the path to the AKXXX series.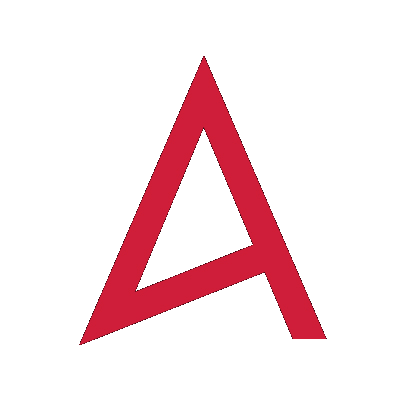 Personally, my first Astell&Kern player was the AK240 (I still have it) and followed up to the SP1000M. Since, A&K unveiled a lot of new players, like the SP2000 or the A&Futura SE180 that I reviewed earlier this month. But, if you find the SE180 a tad too expensive or want something "different", Astell offers two alternatives: the SA700 – reviewed by Matty, and the Kann Alpha, the third generation of its kind.
Smaller but mightier? That's what will see today.
The Astell&Kern DAP Series
As usual, we'll begin with a quick presentation of A&K's DAP catalog.
A&Norma SR25
The A&Norma SR25 is the entry-level into Astell's playfield and an updated version of the SR15. If the core remains the same – dual Cirrus-Logic MasterHiFi DAC, 32bit, DSD, and MQA native playback – this new version enjoys a much longer battery life, a better screen, and a marginally bigger case.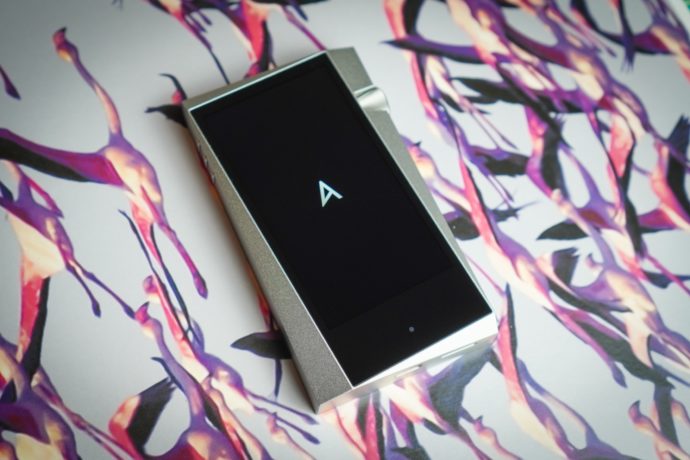 Matty had the chance to review this player, and here are his thoughts:
The SR25 is a stunningly-packaged little device, both in terms of its one-of-a-kind looks, and its over-achieving capabilities. There are certainly some cheaper options out there in DAP-land that will get you into audiophile-grade sound for less, but they're not really as interesting as the SR25.
Astell&Kern SA700
The Astell&Kern SA700 sits in an awkward place, beneath the A&Futura range but above the A&Norma. Moreover, A&K didn't give an A&something name to the SA700 adds another layer or perplexity, as if they wanted to create a new range, and thought "let's just do one player".
Thankfully, the SA700 was born under a good star. Take the old AK100II (one of my favorite DAP of all time) refresh it, put a dual AKM chip plus a beefier amp, and you get an excellent player that looks/sounds simply amazing.
Again, Matty really took a liking to this player:
Whether you're a full-size headphone user or an IEM-lover; you're serious about spending more time immersing yourself in some dedicated listening; or if you're stuck inside for the foreseeable future and you simply want to treat yourself, then the SA700 gets a hearty recommendation from me.
A&Futura SE180
Like a premium car, the A&Futura SE180 has all the bells and whistles of high-end devices, at a more "conservative" price. Sure, €1600 isn't cheap – far from it – and my wife couldn't help but sighs when she saw me coming back from the store with this player, but sound-wise, it's totally worth it.
As you'd expect, A&K fitted the SE180 with two DAC, but not the same way they did with the SE200. This time, you can swap the full DAC/AMP module and switch between the SEM1 (Sabre) and the SEM2 (AKM) which makes it one of the first DAP to offer a full "motor-swap". That said, I could only get the basic model – which sounds bloody terrific – as my shop couldn't get the SEM2 in time for my review.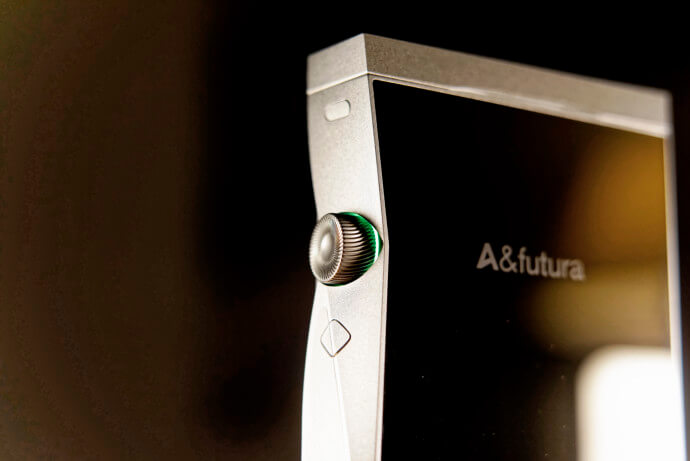 What did I think of it? Here is a snippet:
Once more, Astell&Kern gave us a fantastic player, albeit a bit too big for any true nomad users. It's not as versatile as a FiiO, nor it is cheap. But, all in all, the SE180 is the best-sounding DAP I ever listened to this year. So much, in fact, that I literally bought one after a few tries, and wrote this review.
A&Ultima SP2000
The king of the hill, the ultimate TOTL, the mighty DAP. Call it as you want, but one thing's for sure: the A&Ultima SP2000 is, for many, the best player available at the moment. Sure, it's insanely expensive, weighs a ton, and reignites the old debate "copper vs steel"… but the cold truth is that: it really sounds super, duper good.
I owned the SP1000 and SP1000M, but in a lack of a third liver to sell, I didn't take the new SP2000. Thankfully, Lieven had the chance to review it:
The Astell&Kern SP2000 is the best-sounding portable player the South-Korean brand has built so far. No, it doesn't come cheap but you in return get a DAP with an innovative design, extreme usability, and most important of all: a top-level sound where the technicalities are king.
Kann Alpha
When Astell&Kern introduced the Kann the first time, it came as a "professional device" for audio engineers seeking a player that could fit in their workflow. Micro-SD + SD card, single-ended and balanced headphone/line out, analog amplifier, a far cry from the usual A&K player.
Then came the Kann Cube, which looked like a joke/meme with its behemoth design and bulky case. A case so big that Astell could, and did, fit a mini-XLR port to connect the player to record systems. Funny story, the case originally came from A&K CD-ripper and if you compare both, you can see the same outlines.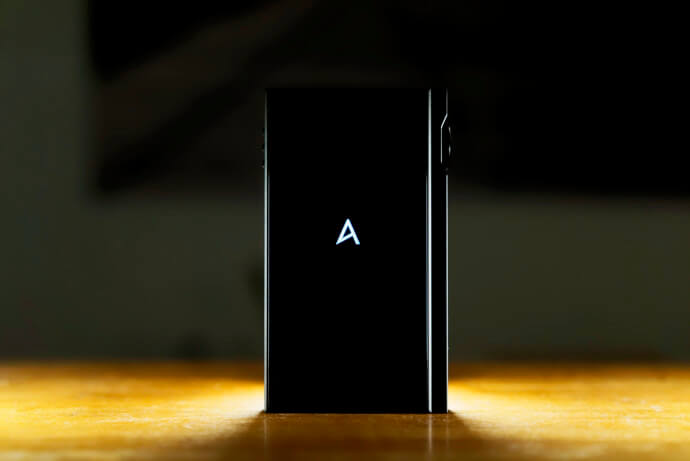 And then came the new Astell&Kern Kann Alpha, the mature one, keeping the smaller size of the original Kann and outputting as much power as the Kann Cube. I had one for a loan a few weeks ago and have been amazed by how full and powerful the sound was – love the Sabre chips.
So much in fact, that I bought one, to compare with my SE180 but also, and mostly, for the sake of this review. 
So bear with me, and let's get into it
The review continues on Page Two, after the click HERE or by using the jump below.
Page 2: Design & Build Quality
Page 3: UI & Usage
Page 4: Specifications
Page 5: Sound performances