Today we'll be taking a look at the Astell&Kern SR25. The AK SR25 is available now for $699 USD. 
Note: Astell&Kern loaned us a sample of the SR25 for the purposes of this review. They are not a site sponsor, and as always all thoughts and opinions are our own. 
'A little DAP'll do ya'
Adding a Digital Audio Player, or 'DAP' to your listening set-up is a deliberate kind of choice. It says that you've decided to choose the fidelity of a wired set-up over the convenience of wireless, and that you're determined to choose a pure listening experience over the distractions and audible compromises of your smartphone. Sure, you're going to need to squeeze an extra device into your pocket or your bag, but if you're even considering a DAP then you're probably more than ok with that. Right?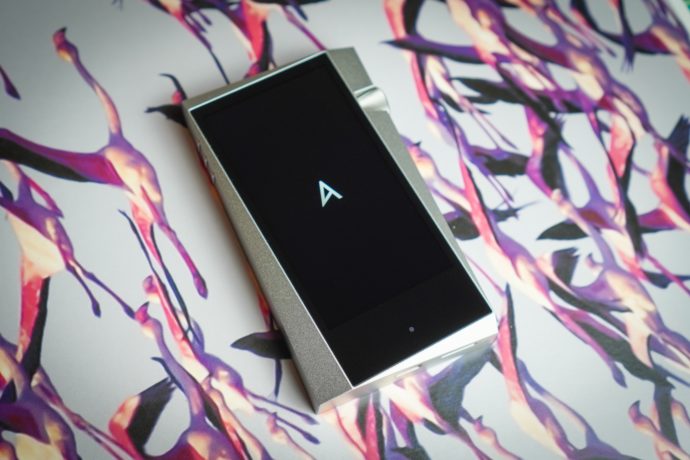 The entry-level DAP market is a hotly-contested one, and the on-the-go-audiophile is currently spoiled for choice in terms of great devices to pick for their first (and perhaps last) portable companion. Astell&Kern has just gone and made it an even trickier decision with the release of the $699 USD SR25, spearheading their budget-friendly A&norma line and replacing their well-regarded SR15, which Linus reviewed a couple of years back. 
While the SR25 comes in a fraction more expensive than competitors from the likes of iBasso and Cayin, it sets out to establish itself as offering a more luxurious, aesthetic experience. A more deliberate choice, if you will. Your first glance at the SR25, like its predecessor the SR15, might be a slightly confusing one. No, your eyes aren't tricking you – yes, the screen is tilted to the left by about ten degrees. Astell&Kern is no stranger to making statements in the design of their DAPs, which often feature rather Avant-Garde choices in their finishes and flourishes. In addition to *that* screen, which enjoys an upgrade in resolution to 720 x 1,280 pixels over the SR15's 480 x 800, the SR25 carries-over the same trapezoidal body which has been milled via CNC in solid aluminium in no less than 5 axes.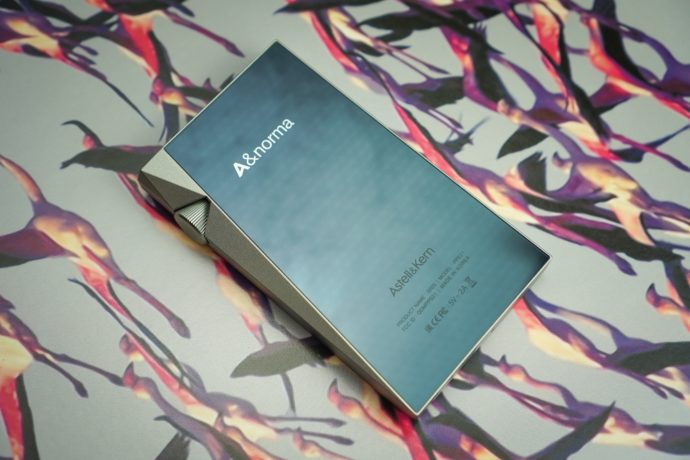 Speaking of body, the SR25's has grown slightly over the SR15, albeit slightly. It adds an extra 24 grams to make for a (still very pocketable) 178 grams in total. Dimension-wise the SR25 has grown slightly in length and width to accommodate its screen and internals but it retains the same thickness as the SR15. On the bottom of the device, the SR25 swaps-out a USB Micro-B input for the infinitely-better USB-C to handle both charging and data duties.
Under its aluminium skin, the SR25 retains the SR15's dual Cirrus Logic CS43198 DAC layout and 2.0Vrms (unbalanced)/4.0Vrms (balanced) power output but boasts a number of new tricks and features to make it '2020-ready', including a new quad-core CPU. In addition to being able to play all the usual high-res audio formats up to 32-bit 384kHz PCM and native DSD256, the SR25 also adds MQA-support to the party, if that's your bag. Wireless-fans will be pleased with the inclusion of V4.2 Bluetooth support, capable of transmitting to devices via the higher-fidelity aptX-HD and LDAC codecs. 
While the SR25 packs the same sized 3,150mAh 3.7V Li-Polymer battery as the outgoing SR15, Astell&Kern has managed to squeeze a substantial improvement in longevity out of it, for a claimed total of 21 hours versus the 10 hours or so from the SR15. Not bad. So, all-in-all we have a slightly larger but substantially cleverer DAP on our hands in the SR25, coming-in at the same $699 USD price as its predecessor. This sounds like a pretty great compact-DAP right out of the box, but naturally, it's going to need to be both great to live with, and great-sounding to warrant its mark-up over the competition. Let's take a look.
The review continues over the jump on page 2.