Today we share the review of the €1800 priced Lime Ears Pneuma, high-end Universal IEM.
Disclaimer: Lime Ears Pneuma was provided directly by Lime Ears. Astell & Kern SP2000SS was primarily used as the source. The review reflects my honest opinion. 
Reminder: Don't forget to check out our Black Friday & Cyber Monday Audio Buying guide
About Lime Ears
Lime Ears is a Polish IEM company that has been around for some years now. They started out working with professional sound engineers and musicians but have shifted their focus on the audiophile consumers a few years ago. Let's turn our heads to Emil, the founder of Lime Ears, about the foundation of his company:
"The company history is dated back to 2010. I was working as an acoustic designer specializing in room acoustics of concert halls, cinemas, and theaters. I was an active bass player, and we used big over-ear headphones as our monitors. The clarity and quality simply blew me away. I started to be interested in in-ear monitors then. I looked around Google and found out about CIEMs. Back at the university, I met Karolina who was an audiologist by education and had some prior experience in making the ear molds. I thought: why not make the CIEMs then? 
After two long years of sourcing the materials, prototyping, attempts, and fails, I thought it should transform into a boutique company. We established Lime Ears as a duo in 2012. Slowly gaining recognition among Polish musicians, we started gaining interest from the audiophile community around the world. We're working as a four-people team providing monitors for the majority of the Polish music scene, as well as getting more and more attention internationally from the audiophile community.
Regarding CIEMs my biggest interest is the methods of tuning them by changing the size and shape of the path that sound is traveling to your ear from the transducer. Implementation of acoustic filters, lengths, shapes, and diameters of the canals enables us to squeeze out some new qualities even from widely-used transducers."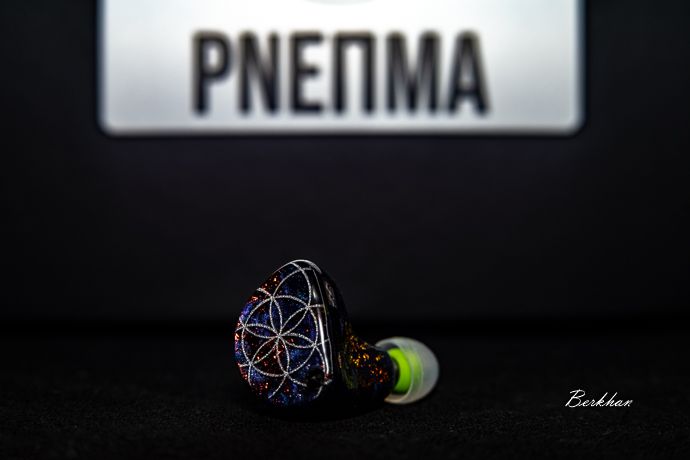 About Pneuma
This is the first-ever Lime Ears product that reached me, and I actually never ever have listened to a Lime Ears monitor. Although I have knowledge about them, there was never an opportunity for me. This time I have their latest and most advanced IEM to date in my hands, however, which is quite exciting.
The Pneuma is also the company's first hybrid IEM model. Once rare, these hybrid models rapidly became one of the market's most demanded technologies. In the end, you combine the best of both worlds with the joint of BA and dynamic drivers. We even have tri-hybrids now with different technologies for the treble region as well. Lime Ears is kind of late to this party, but I'm sure they have their reasons for that.
Technology
So what does the Lime Ears Pneuma have inside? Well, it is a hybrid but it's not quite like the other hybrids. There's a titanium dynamic driver for the sub-bass region, but the rest of the low-frequency area is handled by two BA drivers. So this dynamic driver doesn't cover the whole bass range. I personally think that is critical for the reproduction of the mid-bass and instrument notes. There are 2 more BA drivers for the rest of the spectrum. A four-way passive crossover brings the sound to your ears.
There's another thing that makes the Pneuma different. It has a bass-boost switch on the face-plate. This is not the first time I've seen this switch type, but the implementation is really good, which I will discuss further below. Keep reading.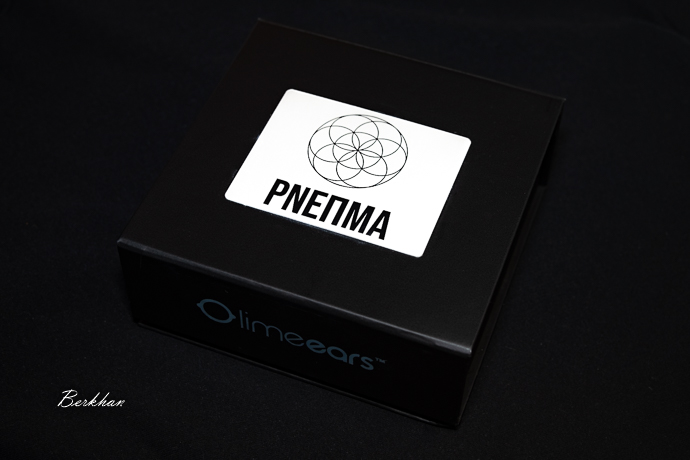 Pneuma also has a "VariBore" solution which is basically utilizing sound bores of different diameters for each frequency band. Another engineering solution is shortly called "BAM", or "Backfire Acoustically-damped Membrane". This improves bass control by using the energy from the back of the transducers membrane. Open-cell memory foam is also installed to damp this driver further. Hence, there's no opening or no bass port on the Pneuma's shell. It's a fully closed monitor which is unusual among hybrid IEMs.
The IEM also arrives with the PwAudio No.10 as the stock cable. A great choice by Lime Ears since an ordinary cable wouldn't suit this monitor like it needed to be.
Unboxing
Pneuma arrives in a beautiful square box which has the Lime Ears logo on the front and a Pneuma logo on top. The logo is similar to the faceplate art which is a nice characteristic. When you open the lid from the top you are welcomed with green protective papers all around the carrying case to secure a safe shipment.
The IEMs and accessories are placed inside a clear Pelican 1010 case. The unboxing experience is simple, yet elegant and sensible. Inside the case, you have 3 pairs of spinfit tips, 3 foam/silicone hybrid tips, and 1 pair of foams. There are also a cleaning tool and a Lime Ears business card.
The review continues with fit, design, build quality, and sound quality on page 2.