In this review, we're checking out the new Perpetua by Dita Audio. A single dynamic driver IEM with a price of $2,999 USD Too much for just one driver? Let's find out.
Disclaimer: Dita Audio provided the Perpetua for this review. Headfonia is not affiliated with Dita. Many thanks for the opportunity.
About Dita Audio
Dita Audio is a Singapore-based manufacturer of In-Ear Monitors and cables. They specialize in making single-dynamic driver earphones and have partnered with a very reputable company from the HiFi scene for some of their previous cables. Dita Audio has been around for ten years already, and it's well-known among audiophiles.
Previously we looked at the Answer, the Truth, the Twins and the Dream XLS as below. This was the previous flagship model before Perpetua came along.
Dita Audio's philosophy is simple. They strive for perfection, without using any sound-compromising materials while aiming for beauty in their designs.

About Perpetua
The Perpetua is a single dynamic driver flagship monitor. Dita has always been after maximizing minimalist designs. Their speciality is making great-sounding and luxuriously looking dynamic driver IEMs. The Perpetua is no exception.
Perpetua retains all the key DITA traits of meticulous casework, expert tuning, and mature engineering.
Dita Audio released the Perpetua for its 10th anniversary. It features a full titanium chassis machined to an organic shape. To develop a more enveloping sound, Dita Audio developed a new generation dynamic driver increasing the size from 10mm to 12mm. Internal cabling is also wired by the venerable Kondo Audionote, famed for its pure silver cables.
Dita Audio Perpetua retails for 2,999 USD and can be acquired through Dita's distribution network around the globe. The specs are as follows:
The PPT-D 12mm Driver
DITA's new coil/over cable: PCOCC Copper Conductors with specifically arranged signal and return paths
Internal Wiring from Kondo Audionote Japan
The second generation of DITA's Awesome Plug
Universal 2-Pin compatibility
A unique keepsake box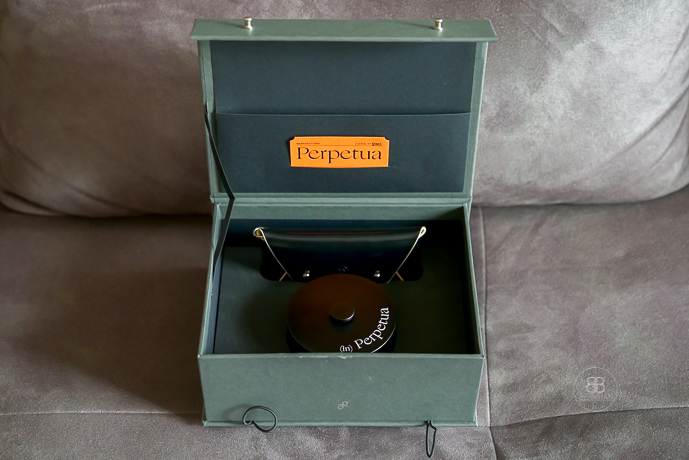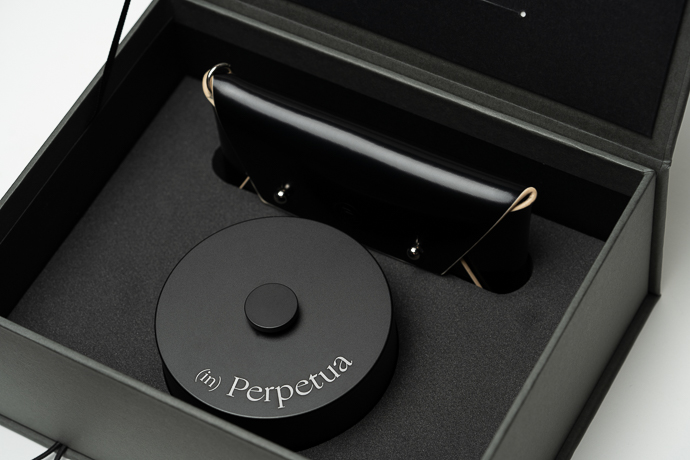 Unboxing
The unpacking experience for the Perpetua is incredible. It's one of the most impressive unboxing experiences I've ever had with a product. You can see that the packaging is thought through from start to finish. It has a designer fashion product feeling to it, with a very luxurious Italian case, with an additional metal case which is very unique on its own.
The way the monitor is presented and packaged is just right out luxurious. I have never seen an IEM come as meticulously presented as the Perpetua. When you open the cardboard box, you'll be greeted by the two cases I've mentioned. In the package, you'll also find ear tips, audio plugs and so on.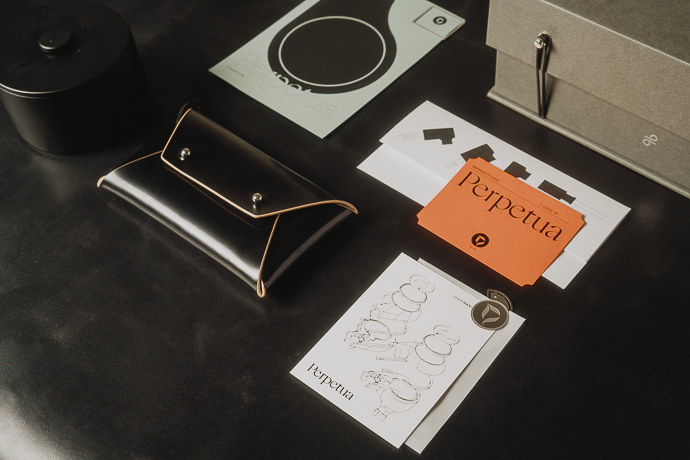 You get a soft black leather carrying case, which is very very luxurious. The metal case, however, is even more impressive and it's the most unorthodox I've seen. It has a pressure valve on top, so there's no twisting mechanism for opening and closing. Instead, you need to pull that pressure valve so the case opens up while releasing the air pressure. You can check Dita's video about it here, and you'll be quite impressed.
There are extra nice details such as a key chain and a postcard inside, as well as premium stickers. The package is incredibly rich and I can mention it over and over, but let me not extend this section even further because I can't have enough talking about this.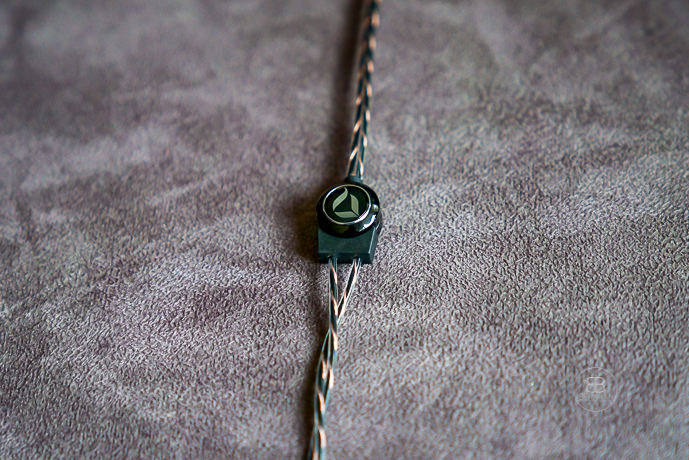 Cable
The cable of the Perpetua utilizes the "Awesome Plug 2" system, which is now the 2nd generation. This is an interchangeable audio jack design. Dita was the pioneer of the concept in the portable audio field, and now we see the idea with multiple manufacturers. Though I still would like to see more brands doing it shortly.
Dita covers all the possible plugs with 4.4, 2.5 and 3.5mm. You simply plug the jack in and screw it. The finish of these plugs is excellent and when you plug them in, the cable looks pretty much like a regular cable and if you don't look carefully, you'd not understand it has a plug system.
The cable itself is a "Coil/Over" cable that mixes high-purity PCOCC copper wires with a unique design which you can see through the transparent isolation material.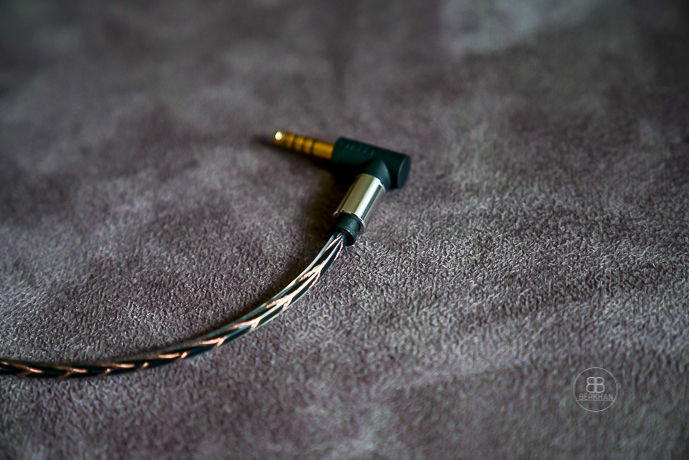 Build Quality and Design
The build quality of the Perpetua is excellent and it's the most impressive part of the monitor in my opinion. The body is fully made of titanium and it's coated with PVD material. The body has a shiny and premium look overall. The faceplate area where you see the Dita logo is made from sapphire glass.
On top of the earpiece, you can find the 2-pin sockets, which are just slightly recessed. The 2-pin connectors of the cable match the design of the IEM perfectly, and it's quite difficult to use any other aftermarket cable just for the sake of aesthetics. However, it would be better if Dita used a different material than plastic for these connectors.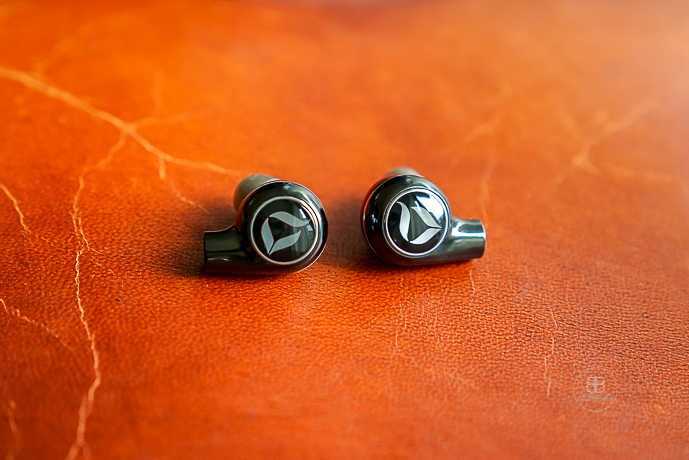 The design of the cable is fantastic as well. You can see the meticulous craftsmanship through the transparent isolation, which is quite surprising. Normally you see many IEM makers collaborating with other brands for quality cables but Dita handles it itself. That makes Dita a different IEM brand than most, positioning the brand in a different field.
So overall there's not a single point that I can criticize about the Perpetua's build, design and overall quality. If you want to know what premium is in portable audio, this monitor is one of the finest examples in the market today.