Specifications 
For the nit-picker and nerdy one here, I'm giving the specs and technical sheets. For all the other, you can just go to the next page to see how the FiiO FH3 performs.
New improved drivers
Basically, not much has changed inside FiiO's new IEM. Or so it seems.
You get three drivers in a 2+1 configuration. A setup made of two balanced Knowles drivers, to cover the highs and mids frequencies, and one dynamic driver taking charge of the lower end.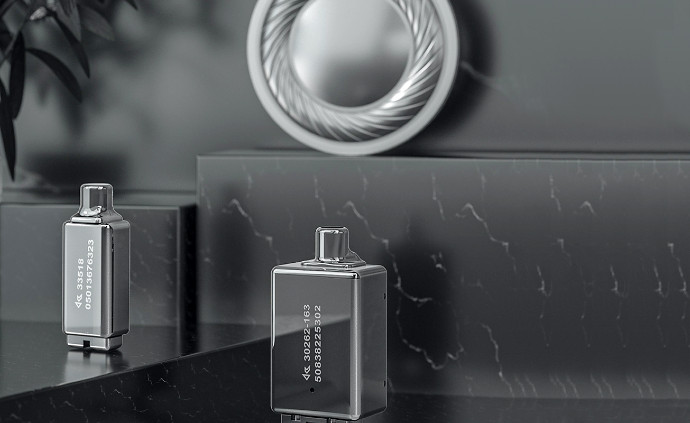 More precisely, and to quote FiiO's website:
High frequencies: the Knowles RAD-33518 provides clear sound and well-extended, yet smooth treble
Mid-frequencies: the ED-30262 gives sweeter and fuller vocals as well as a wider sound stage
Low-frequencies: a 10mm-beryllium-plated diaphragm dynamic driver provides explosive bass with shocking authority
Obviously, the main upgrade comes from the new dynamic driver, with a much potent diaphragm. On paper, this new beryllium-plated diaphragm is 4 times more rigid, 75% lighter, and is now as fast as 12km/s.
Honestly, those are impressive numbers, and I'm really curious to see how they will translate in real-life listening.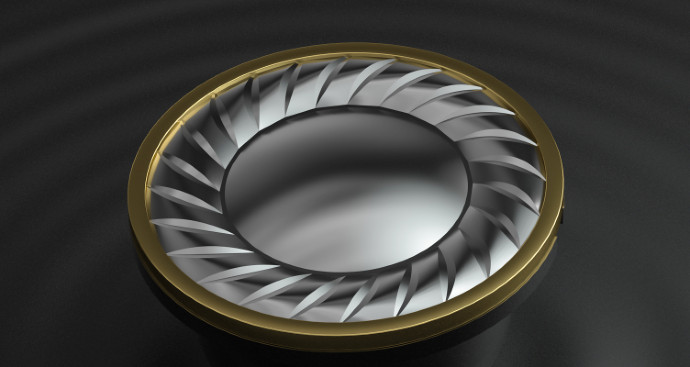 S-Turbo design + long tube
For better performances, the FiiO FH3 has been given the same S.Turbo acoustic design seen in the FH5 and FH7.
This turbine-inspired sound tubes gave astounding results in the previous models, so to no-one surprise, it's also available on the FH3. This patented design filters unwanted high frequencies and allows the dynamic driver to deliver hard-hitting bass.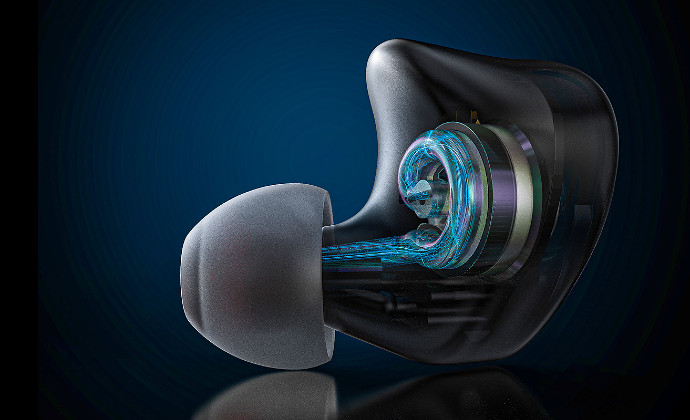 The whole tube measures 41.5mm long, so not as long as the whopping 80mm of the FiiO FA9, enough to allow the full bass to develop. On the other hand, the high-frequency driver was put as close as possible to the ear canal, to ensure low distortion levels.
In the middle of everything, you find a new physical+electronic three-way crossover, in charge of all that work. It gains some help from FiiO's patented balanced pressure relief technology (basically two vents) and some tweaks in the internal acoustic structure.
The promise? "Smooth as silk frequency". We'll see later on that.
Sensitivity / Hiss 
Impedance is low, sensitivity is high – whatever the settings – so yes, you can drive those IEM's with nearly anything, but it will shine only when hooked on a good DAC or DAP
There is some hiss with badly grounded sources, but that's more than bearable. Once you've launched your music, all of that annoying buzz will immediately disappear. Hurray!
Full specs are below but the article continues on Page Four, after the click here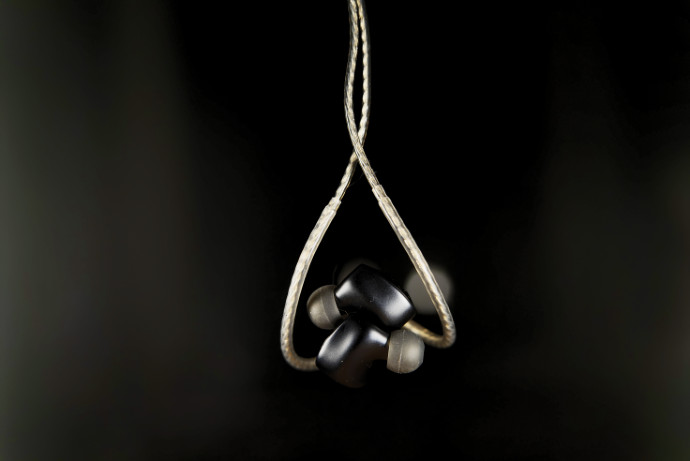 Full specs
Type: IEM
Style: Hybrid configuration 2BA + 1DD
Drivers: 1x Knowles (High) – 1x Knowles (Mid) – 1x Knowles – Dynamic (Low)
Socket: MMCX
Cable: High-purity mono crystalline silver-plated copper
Shell: Magnesium-Aluminum Alloy
Frequency Response: 10Hz- 40kHz
Impedance: 24 ohms
Sensitivity: 114dB
Sound Isolation (up to): 30dB
Cable length: 120cm
Price: $149
The article continues on Page Four, after the click here