We continue our series of gear giveaways with the Feliks Audio Elise tube headphone amplifier! Just keep reading and enter the giveaway!
Black Friday & Cyber Monday Giveaway
EDIT: THIS CONTEST IS NOW CLOSED.
Not so long ago we gave away a Lotoo PAW S1 DAC/AMP, but we're back already with a new prize draw!
This time for Black Friday we've partnered up with Feliks Audio from Poland, and we together are giving you the opportunity to win a €1.299 tube headphone amplifier. The link to the entry form can be found at the bottom of this article. Good luck!
But first, let's look at Feliks Audio and the Elise amplifier you can win.
About Feliks Audio

Feliks Audio is a family, boutique manufacturer of hand-crafted tube amplifiers, with over 20 years of audio solutions development experience. All their products are in-house engineered, tuned and assembled at their site in Lubliniec (Poland). They create special and unique designs, blending together technology and tradition. Originally, Feliks Audio focused mainly on custom made amplifiers tailored to client's order. Over the time we they developed many innovative and sophisticated audio solutions. Thanks to that they have gained valuable knowledge and experience across broad range of applications. Their amplifiers, among them Espressivo, Elise and Euforia (AE), have won many supporters across the world. Their products offer a perfect blend of passion for honest sound, great attention to technical details and beautiful finish. Feliks Audio follows design simplicity, minimizing the number of elements in projected signal path. Thanks to this approach they ensure that the sound produced by our devices is pure and true
You can find the Feliks Audio website here http://feliksaudio.pl/en/ and their Facebook page is  here https://www.facebook.com/feliksaudio/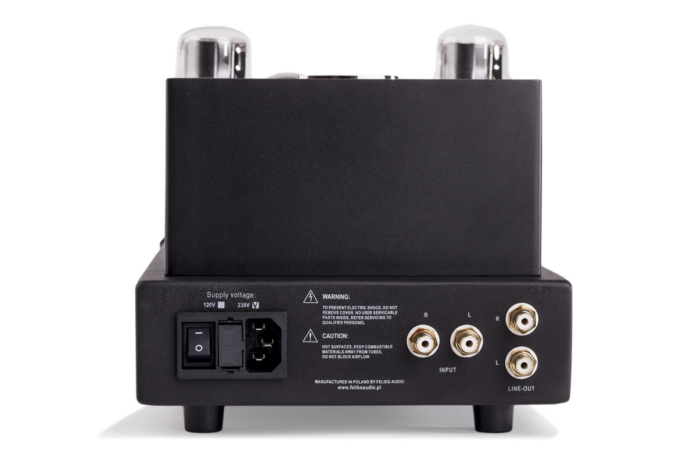 The Elise Amplifier
The Elise tube amplifier by Feliks Audio offers exceptionally dynamic sound stage and superb level of detail with the typical "tube" feel. The amplifier is a fully proprietary design, built from high quality, carefully selected components, allowing it to deliver exceptional sound quality on a broad range of headphones, including low impedance headphones (32 ohm). Alternatively, Elise can be used as pre-amp for both tube and transistor amplifiers.
Features:
* Incredibly detailed and dynamic music scene
* Virtually no background noise
* Beautifully hand-crafted
* New high-end audio class transformer providing improved stability, more power and better resistance to external interference
* Driver tubes upgraded to high quality PsVane 6SN7 "UK Audio"
* Broad frequency: 10 Hz – 60 kHz +/- 3dB
* Great tuning potential (via upgraded tubes)
* Pre-amp mode implemented
* Input/output safeguards eliminating undesirable power on/off noises and distortions
* Extended 3-year warranty
* Improved noise reduction circuit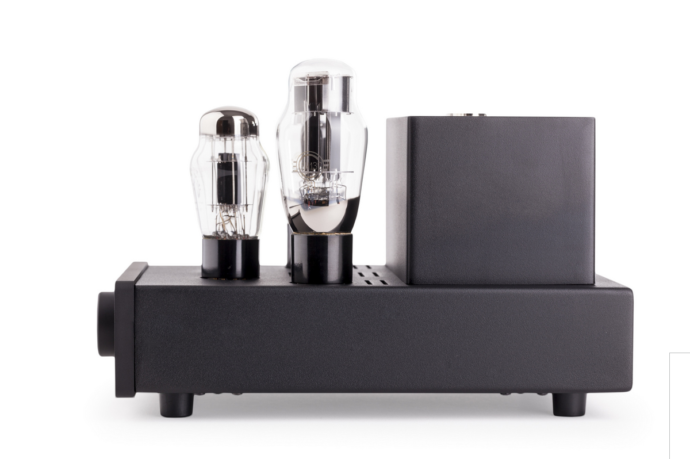 The Elise is built with two 6AS7G (also accepts 6080 power tubes) and two driver 6SN7 tubes. Power supply is based on a custom made stabilized toroidal transformer with electronic ripple suppression. The amplifier is equipped with automatic bias circuit, therefore no re-tuning is required after changing tubes. Please note that the optimal sound quality will be reached after approximately 30 – 50 hours of run-in.
Elise is originally equipped with high quality tubes. Stock driver tubes are 6SN7 power tubes are 6N13S. Tubes can be changed by the user, to the following:
Driver tubes: 6N8S, CV181, ECC32, 5692, 6F8G
Power tubes:6080, 5998, 6N5P, 6N5S, ECC230, 7236, CV2523
Technical Specification – Model 2019
Input Impedance: 100 kOhm
Frequency response: 10 Hz – 60 Khz +/- 3 dB (300 ohm)
Power output: 200mW
Pre-amp Gain: 20dB
THD: 0.4 % (300 ohm, 20 mW)
Supported headphones impedance: 32 – 600 ohm
Preamp safety circuit
Headphones output: Jack 6.3mm
AC: 230V/120V (power cord included)
Dimensions: 310x205x170 [mm]
3 years warranty
Winner
The lucky winner will get his/her unit shipped directly by Feliks Audio. Feliks Audio will cover the shipping fee of the Elise amplifier to you but neither Headfonia or Feliks Audio will cover any other expenses such as VAT, import fees, tax, etc. This is all the winner's responsibility so if you're not up for that, it's best not to enter. Feliks Audio also won't lower the unit's value for shipping.
In order to enter the competition you need to do the following steps:
Fill out the form on the page linked below. Use a real full name/surname to enter the contest (partial name entries are not accepted) + real email address as this is the address we will use to send your entry confirmation and to contact the winner.
Leave a comment on this post you're reading here. Any comment is good but I prefer you telling me why you want to win this amp.
And while you're at it like the Feliks Audio and Headfonia Facebook pages HERE and HERE, if you haven't already.
The winner will be chosen at random out of those that completed all 2 steps! By sharing your personal entry link, you can add extra credits to win the amplifier, so share away! (link will shop up after you entered the contest)
Participants will be contacted by email after subscribing, so by participating all entrants also accept us to email them. Do check your spam folder, but if you didn't get an email you're still entered. (Gmail addresses receive it slow/late! Don't request us to check your entry)
The winner of the Feliks Audio Elise will be announced on Sunday December 6. And you have till December 4 at midnight to enter this Elise giveaway!
Thank you Feliks Audio for doing this with us! Good luck to everyone!
TO ENTER THE GIVEAWAY, leave a comment below and then , CLICK HERE:
https://www.headfonia.com/giveaway/giveaway-feliks-audio-elise/
GOOD LUCK