In this article we look at the $99 xDuoo Link 2.
Disclaimer: The xDuoo Link 2  was sent to us free of charge by xDuoo directly, in exchange for this review.
xDuoo
Based in ShenZhen, China, xDuoo is a good Chi-Fi representative. Proudly designed and made in China Mainland, they were first a classic ODM factory. Then, the team decided to create their own brand, and produce for themselves, with success.
We have reviewed many xDuoo product here on Headfonia, including the X10T portable source, the TA-10 DAC/AMP, the X10Tii portable turntable, the TA-20 amp, the XD-05 and XD-05 Plus DAC/AMP and the TA-30 DAC/AMP.
Today we'll be looking at the xDuoo Link 2 DAC, a dongle-sized DAC.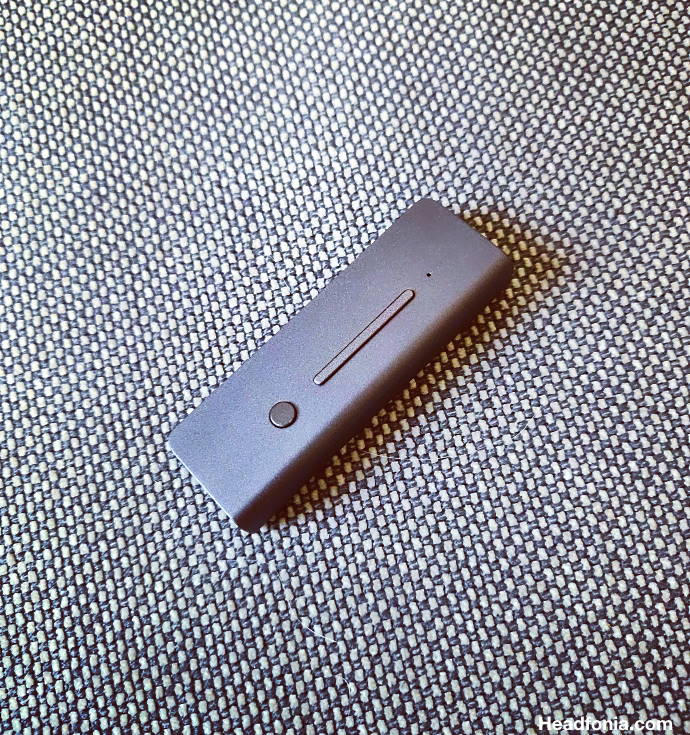 USB-Dongles
Everyone loves small, portable USB dongles that can be used on your computer, phone and tablet. They're small and highly transportable, they sound much better than your onboard soundcard and they are very affordable. What's not to like?
There are so many of these devices on the market that it's impossible to cover them all. We have reviewed quite a number of them however, such as all the AudioQuest DragonFly units, the Spectras, the Meizu Hifi, the Lotoo PAW S1, the Cozoy Takt C, the iBasso DC01, the Nuprime Hi-mDAC and the EarMen Sparrow and Eagle.
Today we'll be looking at the xDuoo Link 2, the second version of their Link unit, and it's very different form the original one.
Link 2
The xDuoo Link 2 is designed to be used with smartphones and it features a USB-C plug and a single 3.5mm output. That doesn't mean however that you can't use it with your laptop and other sources however, but more on that later in this article.
Link 2's output power is max 150mW, which isn't the highest but for IEMs this shouldn't be a problem in general. To be more precise: the output power of the Link 2 is 32mW@32Ω and 150mW@32Ω.
For this unit xDuoo chose a Sabre ESS9118 chip decoding PCM up to 32-Bit/384kHz and DSD up to DSD256 natively. The down side? It can't do MQA. What makes this Link 2 special is the fact that it comes with bass boost and sound stage enhancement switches. And we're talking hardware gain here. In the part on sound, we'll be checking out how well these work and what they actually do.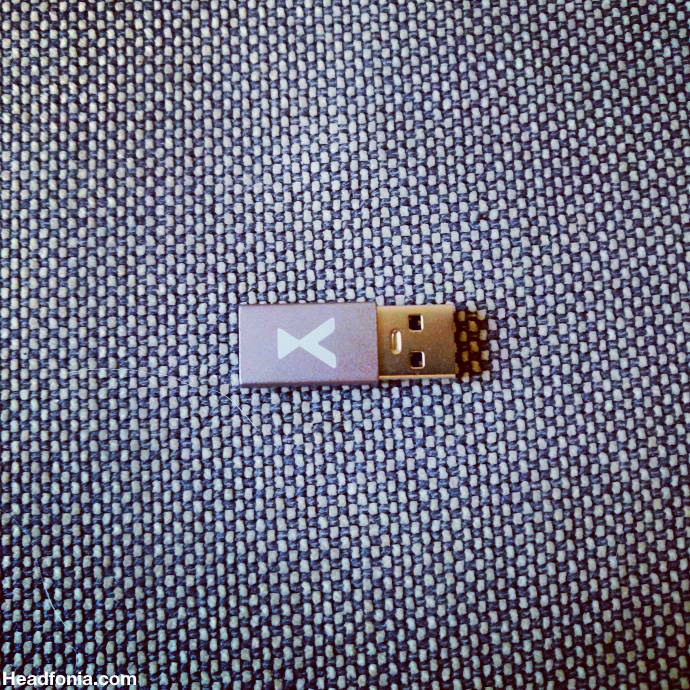 Link 2 Design, Build Quality, Lay-out
The xDuoo Link 2 is made with a CNC machining process using high-quality aluminium alloy. It looks simple, yet elegant and it comes in three different colors: blue, red, grey. The unit doesn't have the typical design we're used to, as you can see in the pictures. It's very nice however and the case feels sturdy, it will be able to take a beating on the go.
With its 21g weight and 21mm x 62,9mm x 12mm size, it's a small unit. But the buttons on the side and top are very easy to handle. On the side of the unit you have two sliders: one for bass boost and the other for the enhanced sound stage setting. On the top and bottom you find the 3.5mm headphone output and the USB-C connector. On the front you can find the power indicator, the volume buttons and the play/pauze mini button. It all works well and you can work the Link 2 with one hand and without looking at it.
As aid, the build quality is good. The case is very tough, yet sexy and all the buttons and connectors are sturdy and well-integrated.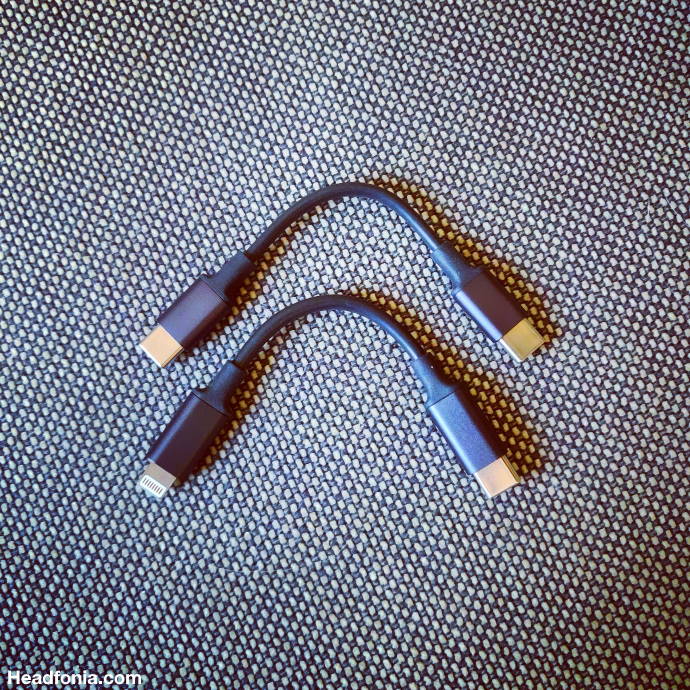 Link 2 Accessories & Price
The xDuoo Link 2 comes delivered in a very simple box. On the inside you will find:
* The xDuoo Link 2 USB DAC/AMP
* One USB Type-C connector cable
* One Apple lightning connector cable
* One USB Type-A connector (to USB-C)
* A magic glue slip
* A quick start guide
* The warranty card
The Xduoo Link 2 is selling for only $99 USD and even less in Euro. I never expected it to come with such a luxurious set of connectors and adapters. Everything you need is in the box, and that for a small price. I hope the competition is paying attention to this.
Especially the magic glue slip here is interesting. It allows you to stick the Link 2 to your phone or device you want to use it with, without damaging the surface you're gluing it on. Quite nice!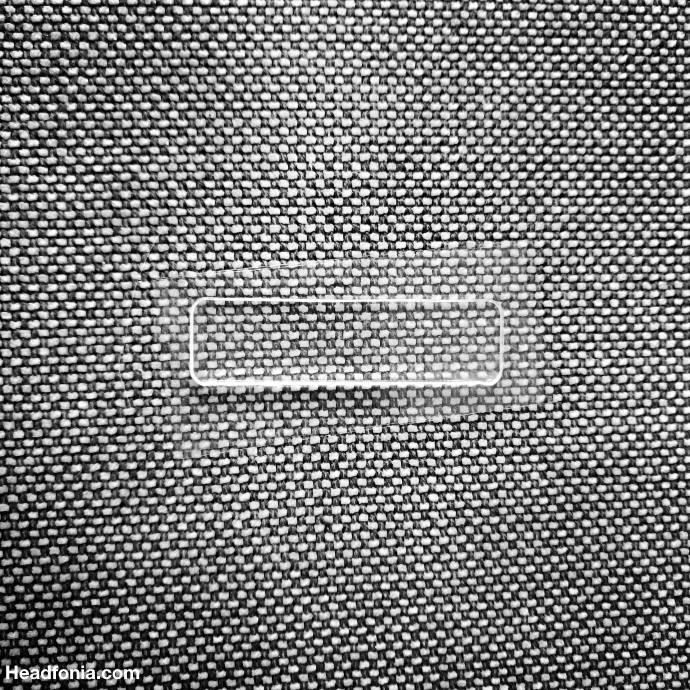 Link 2 Specifications
Model: Link2
DAC chip: ESS9118EC
Sampling frequency: PCM in 16-32Bit/44.1kHz-384kHz, DSD in DSD256
Output power: 150mW@32Ω
Frequency response: 20Hz-20kHz(±0.5dB)
S/N: 110dB
Crosstalk: ≥75dB
Bass boost: +6dB
THD+N: 0.0018%@1kHz
Input port: Type-C
Output port: 3.5mm port
Headphone impedance: 16-300Ω
Size: 62.9mm*21mm*12mm
Weight: 21g
The review continues on Page Two. Just CLICK HERE, or use the easy jumps below.