Today we review the HiBy R5 Gen 2 which is selling for $449 USD.
Disclaimer: I received the HiBy R5 Gen 2 directly from HiBy Music. We don't have any commercial relationship with HiBy, and this review reflects my honest opinion.
About HiBy Music
HiBy Music specializes in the research, development, and sales of high-quality portable audio products. They have a professional R&D staff and they also have quite a good history in the portable audio field. They're also pretty famous when it comes to building software to playback music on your phone and dedicated portable audio players.
When they released the original R6 DAP it was quite a big hit. But developing software and putting a complete music playback device are two different things. So of course the first R6 had some small dents like the output impedance, general software, UI stability, and overall sound quality.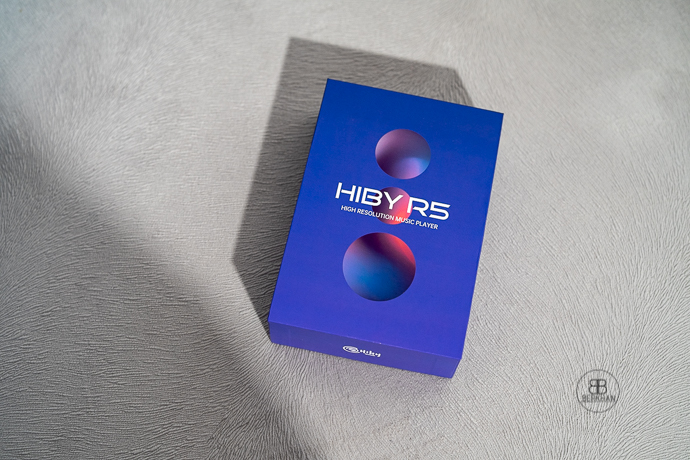 After some time, they decided to release the Pro version of the R6 which was also reviewed on Headfonia. The Pro has a 4.4m BAL output, better output impedance, and sound quality upgrades. Lieven has been quite fond of it but around two years ago, HiBy Released the R6 2020 model. It was recommended by Yağız with a very positive review.
And then, there's the High-End HiBy R8 which is one of Lieven's favourite DAPs and it's another recommendation from the Headfonia team. As you can see, HiBy has made up some ground and they mean business in the market.
The latest model that was unveiled before the R5 Gen 2 was the RS6, with an R2R Architecture with NOS/Oversampling modes. It's a very good music player too and its warm/musical sound steals a lot of hearts.

About HiBy R5 Gen 2
So, this DAP is the second generation HiBy R5 with new features and design altogether. We already reviewed the original R5 and the R5 Saber before, but this one is a lot different to those two in many ways.
New DACs
The Gen 2 device now has Dual ES9219C DACs which natively support DSD256, PCM768kHz/32bit high-res formats, with SNR of 130dB and THD+N down below -112dB.
Class A Amplifier
The output stage now has a discrete design, with 270° conduction angles constructed of discrete componentry, including 8 high powered paired bipolar transistors. THD is down at 0.0006% at the amplified output, as HiBy claims.
This is a Class A discrete balanced amplification circuitry is capable of continuous high power output, with "plentiful energy reserves for all music genres". All of these upgrades promise a noticeable improvement in sound quality but let's stay with the device's other feats now.
New Design, Screen and Battery
The new device also has a new design which was introduced with HiBy R6 2020, so now it looks a bit more serious and well settled in terms of a reliable audiophile DAP. It's also more premium with the aluminium chassis. The only difference in design is the absence of the volume wheel.
HiBy also put a new 4500mAh battery and it provides a whopping 35 hours of playtime. However, this figure decreases to 10 hours if you utilize the Class-A amp mode.
The new R5 also has an upgraded screen with a bigger 720p IPS panel (4.7″). The previous generation had a much smaller screen size so it's a good decision for improved user experience.
Other Features
It has the Snapdragon 425 SoC, SRC bypass including Apple Music, 2GB RAM, 16GB of storage, full Android app support with Android 8.1 OS, USB DAC feature, Hi-Res Bluetooth capability, and more. The device also sports 4.4mm and 2.5mm balanced connections together.
Package Content
The R5 comes in a moderate looking box. The unboxing experience is simply good. When you remove the cover, you face the player sitting on top. As for accessories, the R5 Gen 2 comes out of the factory with front and back glass protectors installed. That is something to appreciate because it is not always easy to apply them yourself.
HiBy also did not forget to include a spare protector for the front glass, just in case. A USB-C charging cable is included. There's also a blue coloured leather case. It's similar to the case of the R6 2020 and RS6, but a bit less premium.
Design and Build Quality
The R5 shares the same language with its bigger brothers, the R6 and RS6. It has a subtle and elegant look overall. All sockets and jacks feel firm and tight. The aluminium construction feels durable and the button layout is easy to memorize.
We have 6 buttons in total. The layout of the right side is as follows; the power button, previous track, play/pause, and next track. The left side hosts the volume up/down buttons. The buttons feel stiff and there is no wobble at all. HiBy placed a colour-coded LED under the power button to let you know about the sample rate of the track that you're playing. The screen looks very very vivid and sharp.
The album covers and videos look very nice for a DAP. Screen to body ratio is good and as a front & back glass device, it looks aesthetic. I don't think you're going to have trouble carrying it around as it is not a big player. It fits right into a Pelican 1020 case with enough space to store your favourite earphones.