High End Munich. Still easily my favorite show of the year! Why is that you say? Well, it has all the brands that really matter, lots of new product launches, it has "pro only" days and you get to see all your audio friends again.
Because of the pandemic, the coolest show of the year didn't happen in 2020 and 2021, but this year it was back in full force.
The pics in this report are from the gear that really caught our attention at the High End show. It's not realistic to cover all the personal audio gear, and it's a complete mission impossible to cover everything. As usual this is a picture report of the show, with over 170 pictures posted in alphabetical order over multiple pages.
New this year is our "BEST OF SHOW" award, which we will be handing out on the last page of this report. Check it out there!
But first: Eye candy à volonté. Enjoy!
Abyss Headphones
We just received the new Diana TC headphone at the HFN HQ to test it with the new super high end dCS stack, but it still mostly is their reference model which gets all the attention at the show. At this booth, they were demoed with the Astell&Kern CA1000 and the Feliks Audio Envy 300B amp.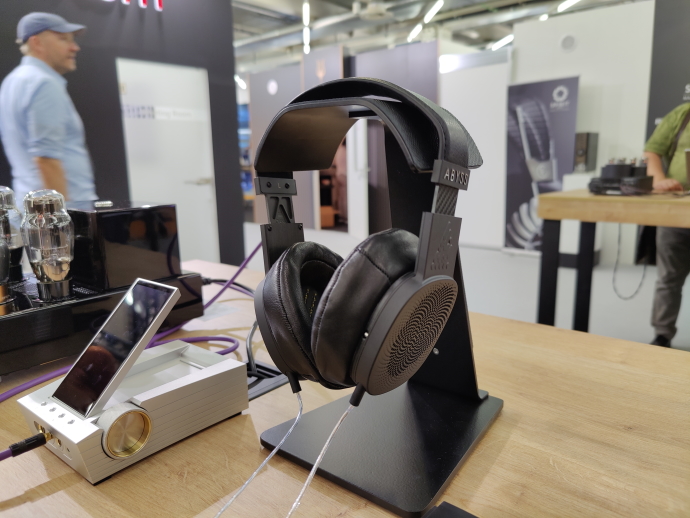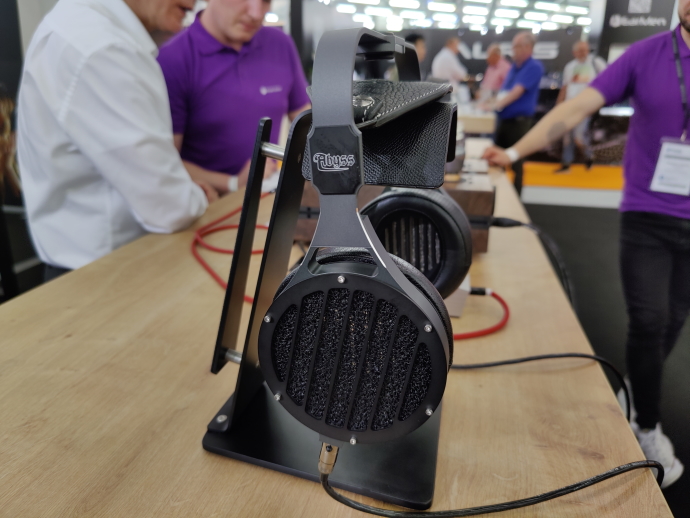 Astell & Kern
Astell & Kern always comes with a full product line-up and all of their newest products. Think: KANN MAX, SE180/SEM4, Pathfinder, CA1000, HC2 and UW100.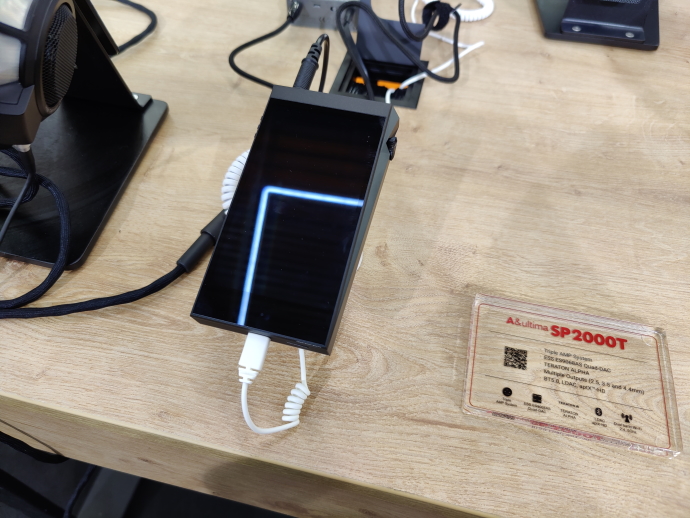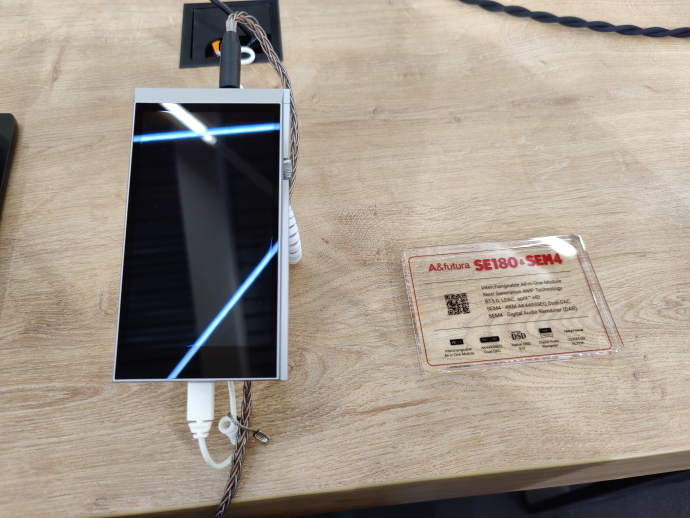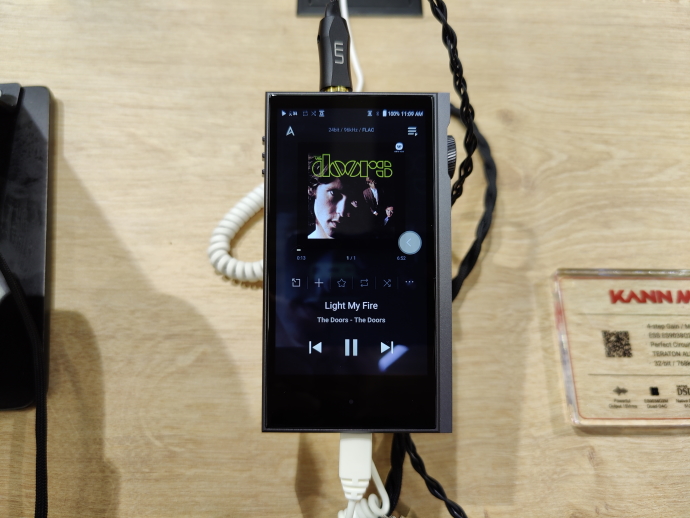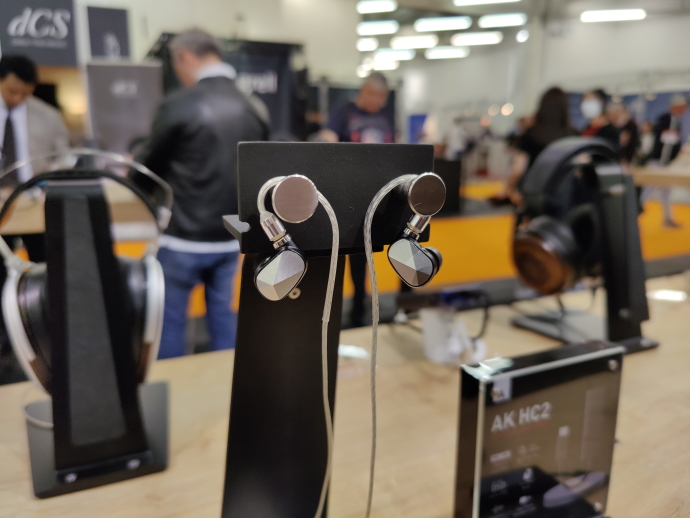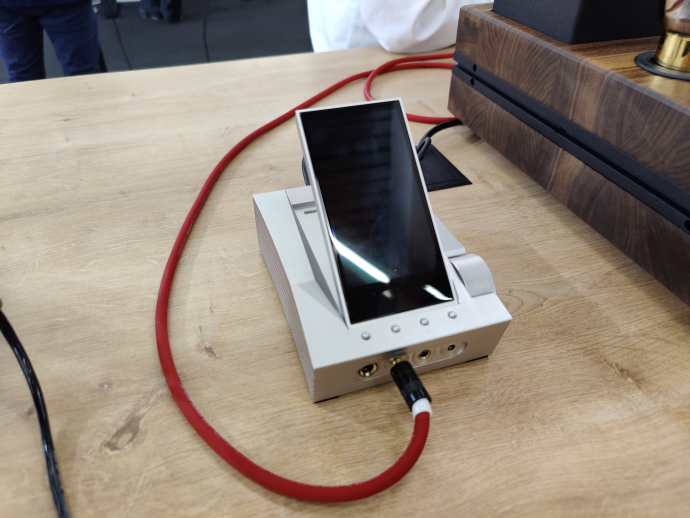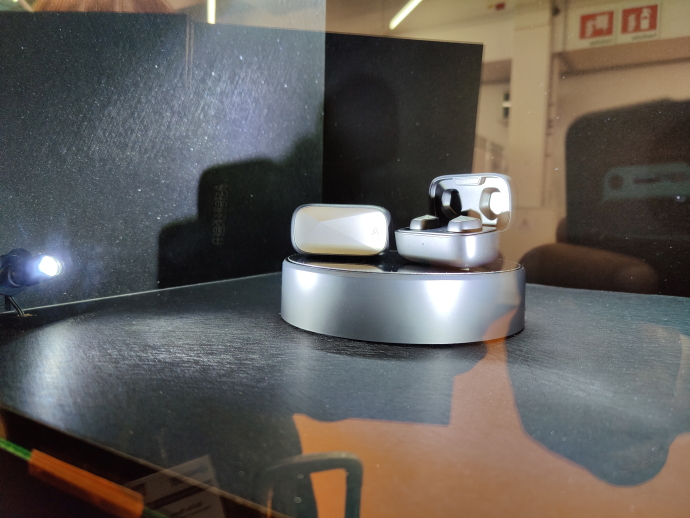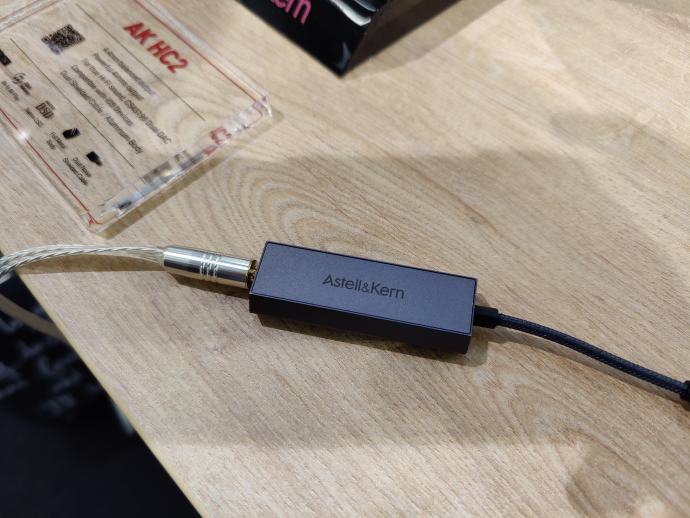 AKG
Not much of AKG to see at the show, but there did was this…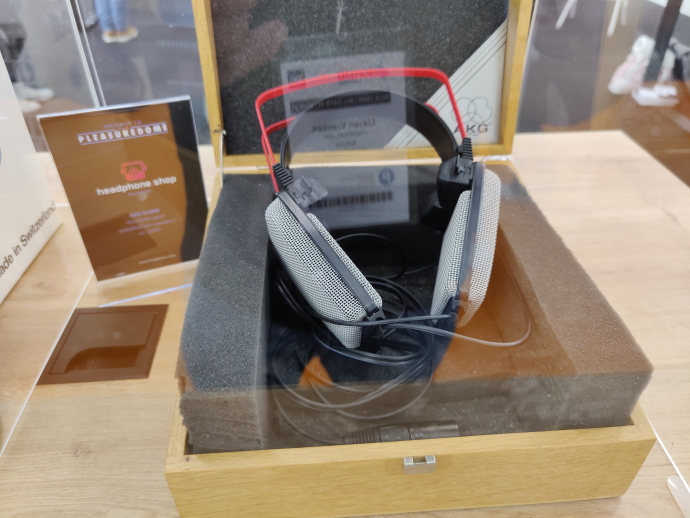 Audeze
Audeze wasn't at the show, but of course many of the amp companies were using their excellent headphones. Audeze did just announce a new MM-500 headphone that will be revealed at the NAMM show, but it wasn't present in Munich.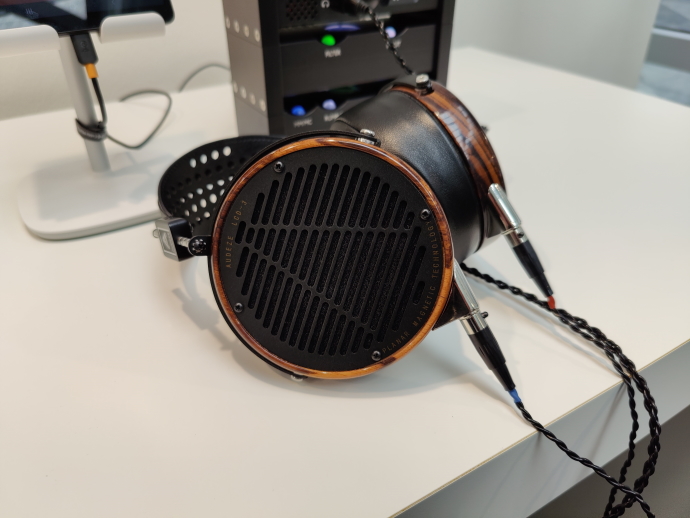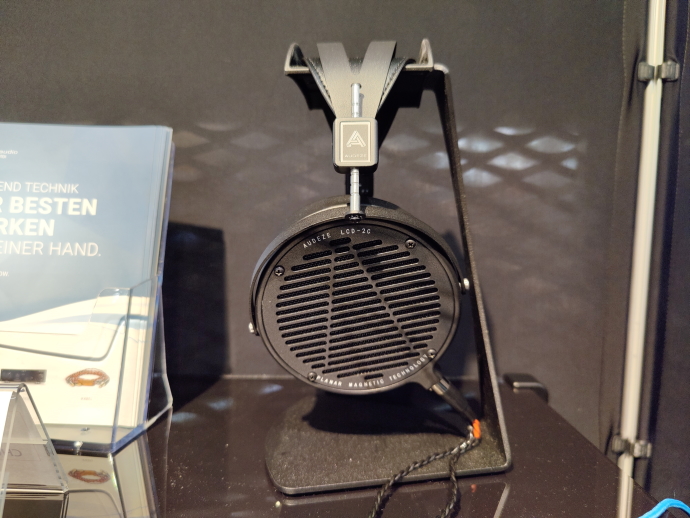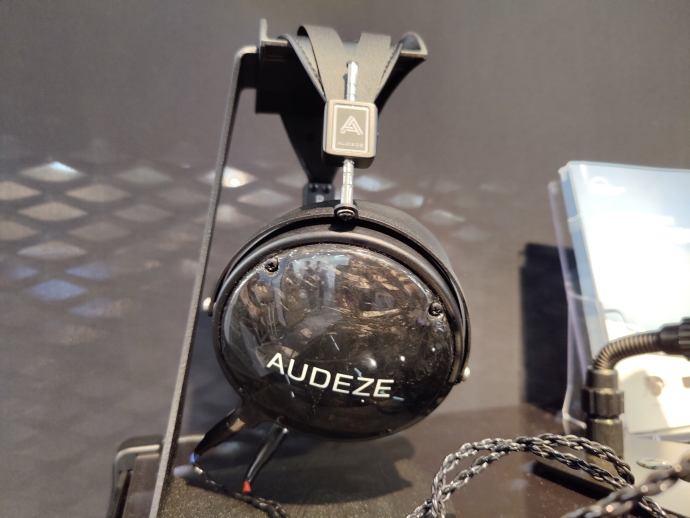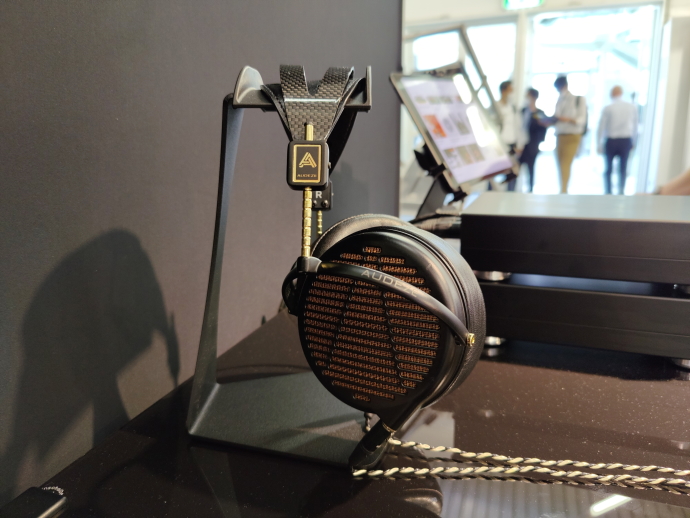 AudioQuest
One of my favorite stops at the show, even if they this year were mostly focusing on their recently acquired speaker brand and their cables. That being said, something might be coming up soon that will peak your interest for sure.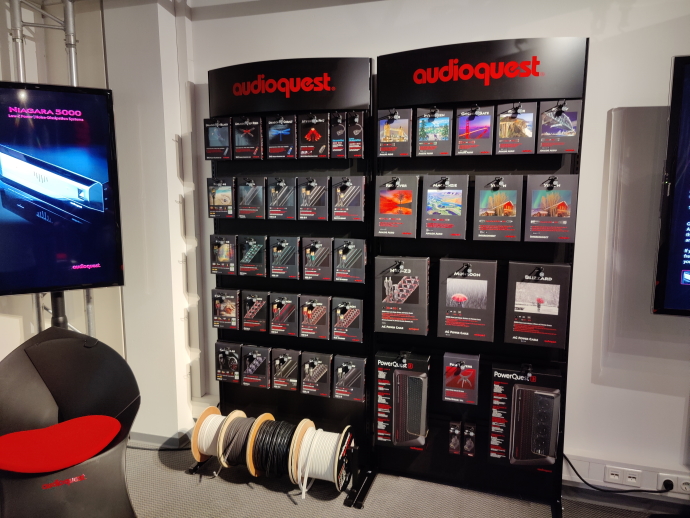 Aune
Aune each time is present at the MOC, showing off their latest and most popular gear.
Auris Audio
Miki and his team are always great to meet. This year they were showing us their new design style with successors of the Nirvana and HA2 amplifier series. Auris is also heavily into turntables now. Thanks for the Slivovica!
Burson Audio
The Burson team wasn't at the show, but multiple booths were using there amplifiers. It's a brand I and many others in Munich really like, and that's no surprise. The new Grand Tourer and popular Funk are shown here.
Campfire Audio
Campfire had a really nice setup in Munich at the Headphone.shop's booth and they were showing their brand new Trifecta triple DD IEM. I have to say it looks good and sounds spectacular. Could we see CA on Headfonia again soon?
Cayin
Cayin managed to ship out a couple of their new 300B amp just in time for the show. I quite ejoyed it with the Meze ELITE headphone. Doesn't it look great? I prefer the black version.
Chord Electronics
Another of my favorite stops. Great gear and nice people, what's not to like? Chord Electronics probably brought the full line-up, and they ao were showing the Mojo 2, the ANNI, the TToby, the Hugo TT2, the M-Scaler, the DAVE and so much more.
The picture report continues on the second page, click here or use the jumps below.
Page 1: Abyss to Chord Electronics
Page 2: CustomArt to Hifi Rose
Page 3: Hifiman to Meze Audio
Page 4: Mytek to Technics
Page 5: Topping to Yulong
Page 6: Best of Show Award