In this article we review the Hifiman HE-R10P headphone, selling for $5,499 USD.
Disclaimer: Hifiman sent us the HE-R10P in exchange for this review. The unit will remain in our possession as a long term loaner.
Hifiman
It is simply impossible that you have not heard of Hifiman. They are China-based personal audio company led by Dr. Fang Bian and they have been around for like 10 to 15 years.
We have reviewed many units from Hifiman here on Headfonia, and my absolute favorite ones are the HE-6(SE), the HE-560, the Susvara and the HE-1000-series. What I like about Hifiman is that they are an innovative company and they continue to R&D new goodies for us audiophiles. More important, they let trickle down high-end technologies to their lower range units and the headphone we're reviewing today hopefully will be another perfect example of that. Another thing I really appreciate is the fact that they have great gear in all segments of the market. No matter how big or small your pockets are, Hifiman has you covered with great gear.
Over the last year we saw some great new products from Hifiman such as the DEVA headphone – which is available in a wireless and cabled version, the HE-5XX headphone they created together with Drop, the excellent HE400i 2020 and the HE400se. In this article we're looking at their latest closed back orthodynamic headphone, the Hifiman HE-R10P.
For those of you who'd like to know more about Hifiman and their founder, there's always this interview we did with him: https://www.headfonia.com/q-n-a-saturday-hifiman/
Let's get started with the Hifiman HE-R10P!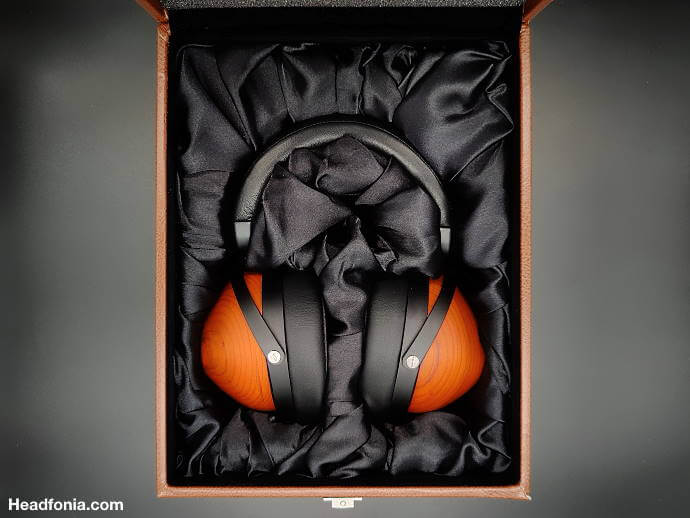 Hifiman HE-R10P
According to Hifiman they started developing closed back headphones back in 2012 already. Their attention shifted to open back planar headphones however, as the quality of those headphones were really worth the Hifiman name. Then in 2018, Hifiman returned to their closed back development, leading to a breakthrough in 2019. The HE-R10P was officially released in 2020 and it's Hifiman's first closed back design. Exciting!
You can find out all about the HE-R10P on its dedicated web page here: https://hifiman.com/products/detail/307 or via the Hifiman store here: https://store.hifiman.com/index.php/he-r10-planar.html
As you probably know there are two types of HE-R10 headphones, the TOTL P-version (Planar magnetic) and the much cheaper HE-R10D (Dynamic driven).
As you can see in the pictures and video, the HE-R10P isn't the smallest headphone looking at the cups, but the large internal size of the cups actually brings sufficient volume and "breathing room" to the driver. Driver-wise the HE-R10P uses a nanometer thickness diaphragm, and a double-sided 'stealth' magnet design we have seen before.
Comfort, Design & Isolation
If you're old enough or have been into headphones for a while, you might recognize the typical shape and design of the HE-R10P headphone. Of course we're talking about the legendary Sony MDR-R10 headphone, which was available from 1989 till the end of the nineties. The MDR-R10 back then was selling for $2.500 USD (which was enormous) and it was supposed to be a statement by Sony, on how headphones were supposed to sound.
You can still find the MDR-R10 on the second hand market, but prices between $6K and $8K are very normal in this case. The Hifiman HE-R10P is intended to be a homage to this legendary Sony. Some headphone enthusiasts like the fact that it looks like the Sony while others don't, it's a personal thing.
I for one feel the cups of both of these headphones look great, and Hifiman here has shown top level CNC carving art of wood and aluminum. The headband system on the HE-R10P is simple and works flawlessly. It's very comfy but it's a little surprising to see this TOTL headphone use the same headband as the $149 Hifiman HE-400se. To be fully correct however, the headband system of the HE-10R does use lambskin leather where the 400-series headphone doesn't.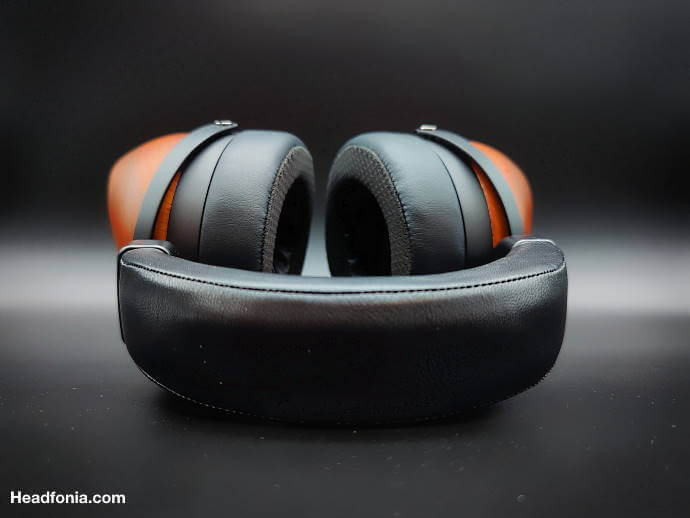 Comfort-wise the HE-R10P scores very well for me personally even though it weighs an impressive 460g. The headband here does a perfect job distributing the weight evenly over your head. The pads are soft and angled and the clamping force on the side of your head is normally comfy, delivering the best possible fit. Actually Hifiman here is using their tranquility angled ear pads with memory foam. High quality leather on the outside, and a ring shaped inner surface to absorb sound and prevent leakage through the sides of the earpads. The contact edge is constructed of highly permeable material to ensure optimal comfort.
That being sad, you don't make 460g completely disappear. I have no issue with heavy headphones such as the Kennerton Thror (480g) and the Audeze LCD-XC pre-fazor (656g), but it might be a different story for you. One thing is for sure, this headphone is the most comfortable of the heavy headphones, no discussion there.
Isolation-wise the HE-R10P performs quite well, even though you can hear a bit of sound leaking out if you sit next to the one who's using it. When I use the HE-R10P in my office, as good as all of the external sound gets blocked out, leading to angry cats and a frustrated wife. But this is all very normal for a closed headphone. Some have reported that it's not the best headphone in terms of blocking out incoming sounds, but I don't particularly find this the case. I guess some people live in very noisy houses and neighborhoods, while I live in the middle of nowhere.
Build Quality & Connections
The Hifiman HE-R10P's build quality is perfect. The days were Hifiman had QC issues imo is long gone, and all of their latest units I received were perfectly built. Same goes for the HE-R10P, which is flawless. The connector is perfect, the headband is sturdy and the wood of the cups is soft and sexy. This headphone is a pleasure to hold in your hand, to feel and look at. As said earlier, the HE-R10P uses an upgraded HE400se headband, the only thing there I which was different, are the plastic pivot parts.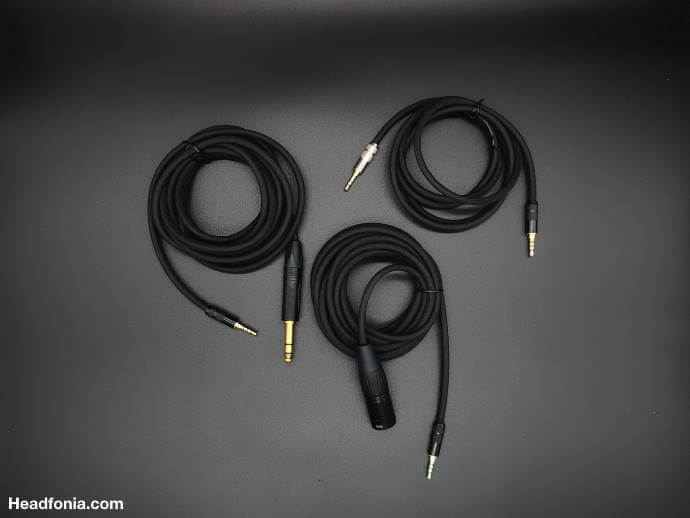 For this headphone, Hifman has chosen a left hand side cable entry with a 3.5mm balanced plug. I haven't felt the need to do a cable swap as the supplied cables look, feel and sound perfect but should you want an aftermarket cable, this shouldn't be an issue. Extra points go to Hifiman here for doing a great job in hiding the cable going from the left to the right driver via the headband. Stealth cable integration, perfect.
If you feel cables are so last century, then you can always opt to use Hifiman's BlueMini Bluetooth unit. It fits the shape of the bottom of the HE-R10P cup and all you have to do is click it in. In theory the BlueMini adapter can't be used on different brand headphones as it has a clip on system, but I wouldn't be surprised if some have managed to get it to work with a different headphone (brand).
The article continues on the second page. Click here or use the Jumps below
Page 2: Specifications, Price & Accessories, Sound Intro, Sound General, Sound Classics
Page 3: Sound Amplification, Sound Competition, Conclusion