What about that mod that Fang posted on Head-Fi about removing the protector cloth from behind the grill?
I did try that out. Obviously I wanted to know how the sound would change from the modification. On the brand new HE5LE, the plastic ring that holds the grill in place was a bit stiff and hard to remove. So, be careful when you're trying to remove it, as excessive force may break the plastic. I actually broke one of the retainer on the ring, just because it was so stiff brand new. After the plastic ring is off, you take out the metal grill, and the dust cover cloth is lightly glued to the metal grill. Remove the dust cover cloth very carefully, because the light glue apparently is sticky enough that you may rip the cloth and you won't be able to reverse the mod. As you can see on the photos, the grill cloth on mine still have some glue left after I remove it from the grill.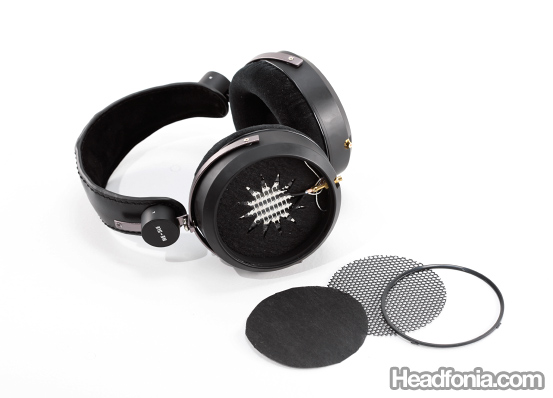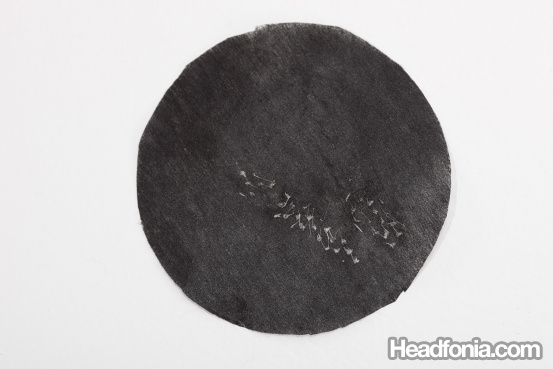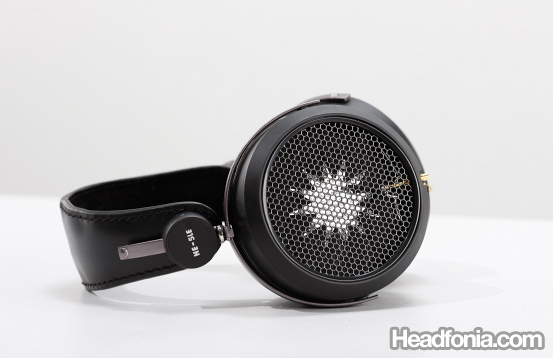 With the cloth off, the first impression that I get is the sound is much cleaner now. That slightly boomy bass is totally gone, and is replaced with very clean sounding bass notes. Obviously, the bass presence is reduced a little bit, but even more, the bass punch is also reduced. Since the bass presence is reduced, the midrange becomes clearer sounding as well. The sound doesn't become any brighter though, so overall you're getting a cleaner sound version of the HE5LE, but with a weaker bass. The choice is up to you, but I definitely prefer the slightly original sound as I think the lack of bass punch robs the soul from the music.
So I went back and put the dust cover back on and enjoy the music that way.