Today, we review the iBasso DX220, the company's latest flagship DAP.
Disclaimer: The iBasso DX220 was sent to us free of charge by the brand in exchange for our honest opinion. To this day, the player is sold around 1000$/€ and should be available from your usual retailers.
About iBasso
iBasso is a Chinese maker of DAPs, amplifiers, DACs and more recently IEMs. iBasso has been in the audio game for a bit more than 10 years now and the brand got really famous with their first set of players: the DX50 and DX90. Today, we are reviewing the DX220, which replace the DX200 as the brand flagship. Another win?
Presentation – The DX series
DX200
Before the iBasso DX220, there was the DX200. A great player, albeit a bit too chunky for my taste, carrying a double ESS Sabre DAC for maximum performances. It was also the first player from the brand capable of switching its amp modules, like Hifiman and FiiO players.
Sold around 1000$ at that time, I still like my DX200 to this day. The native android OS and astounding dynamics make it a great player to carry with you on a long travel. Even more with big headphones, thanks to the various modules.
DX150
With the DX150, iBasso wanted to offer a smaller version of its flagship, cheaper too as the DX200 still costs around 1000€, 50% more than the new DX150. The player is also smaller, making it more portable while retaining the big touchscreen and swappable amp.
Like Sony did, going from the Playstation 3 to the Playstation 3 slim (and later super slim). It's chi-if for mid-end, so maybe we can call it mid-chi-fi. Anyway, the DAP keeps the double-DAC system only changing the chip from Sabre to AKM. Mid-end we say.
Auto-quote :
"In terms of functionality, the iBasso DX150 is a good all-rounder. Android allows audio streaming and third party installation (remember to install the Google play store though), bi-directional Bluetooth transform the DAP into a portable DAC and the coax/optical/USB output is perfect for those who just need a source."
DX120
The iBasso DX120 is the new entry-level player from the brand. It's a sleek device with a very nice case, the latest Mango OS and a dual micro-SD slot. It's a very different kind of DAP, compared to the DX150 and DX200, which should appeal to people that want a pure-player, instead of a versatile-android one.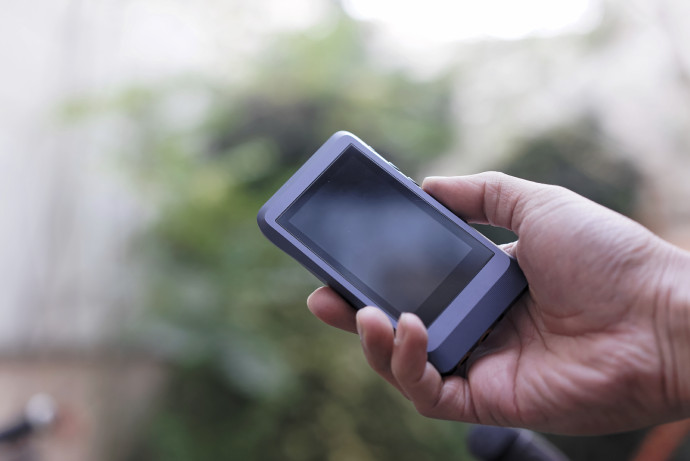 Auto-quote :
" It's a simple player, intended for those who need good sound, small form factor and doesn't need streaming capabilities. The double micro-SD slot is great to store a lot of music, making it the perfect car player for those with a line-out only. Tested and approved."
And now, it's time to take a look at the iBasso DX220 : hurray!
The article continues on Page Two, after the click here