Sound
At 32Ω @103dB sensitivity, 99 Classics get loud and quick. At home, I never bump my iPhone 6 over 6 bars from the bottom, which is about as loud as I go with Ultrasone's IQ. And, thanks to pretty good isolation, you don't have to put them very loud when out and about. (I almost missed sandwich time yesterday at 5 bars.) And, it's not a really hard headphone to drive. Under 99 Classics's load (and at full volume) my iPhone loses a mere 2dB stereo width, but loses ~10dB dynamic range, and THD ramps up to almost audible levels. But that is at full volume. At normal listening volumes none of that matters anyway, and 99 Classics plays perfectly well with modern portable players and phones.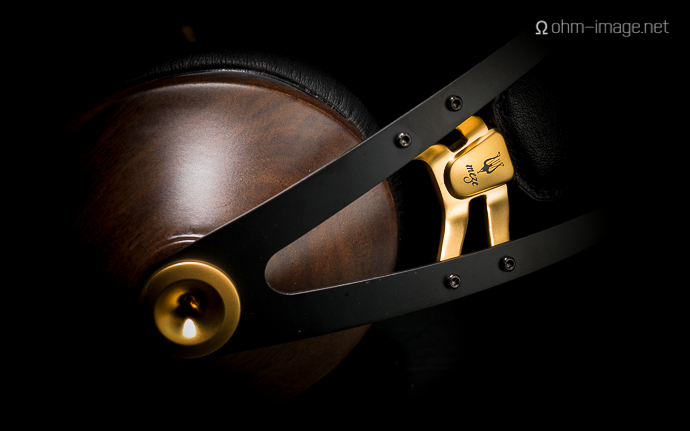 Meze 99 Classics have a pneumatic, even-handed, ear-neutral sound. Highs are crisp and shimmery; their even, laterally wide sound pressure and energy are probably the biggest reason people suggest the 99 Classics have a large sound stage. While I don't find high-frequency instrument spacing to be wide, it is immersive. Attacking edges and subsequent fall off are good enough for progressive trance and metal. Cymbal clarity is trailed by a small amount of smear, which is nice for jazz, but isn't optimal for speed metal. The transition zone to high mids and mids is beautiful. 
Inter-frequency transitions are perfectly cohesive. Mids are wide, weighty, edgy, and clean. I've heard some people suggest that 99 Classics are warm. I don't share that opinion. Mids are punchy, and share almost even sound pressure with bass and treble. Taj Mahal's and Tourmani Diabete's vocals don't exactly push their way past upright bass; but they punch out with vigour and contrast. I think these phones will satisfy mid-heads out there whose preferences lean toward clarity, contrast, and speed, rather than to breathy warmth.
Bass is basically the same story: clean, punchy, and, while not spacey, transitionally amenable. Since it's not really elevated, subdued sub-woofing pieces such as Markus Schulz's Mainstage barely titters on the brink, not quite yawning, not quite whispering with sub-bass detail. And, when notes get very low, the drivers flutter, but only just so. For this reason, if your music consists of a lot of extremely low-reaching (almost inaudibly so) notes, you'll find better options than 99 Classics. But outside of that, God, these headphones really do the trick. Bass is reactive, forward-tipped and decays fast. It's a sublime headphone for most genres, even my favourites: progressive, trance, EDM, metal, and hip-hop.
Which is to say that with the sole exception of true sub-woofing background music and maybe super-speedy metal, there's no music really to which the Meze 99 Classics isn't suited. I wasn't expecting such speed, nor was I expecting such a nice, 3D sound stage. But I got both and I love both.
Oh, I should say a thing or two about the sound stage. It's not wide per se, but it is round, with wonderful placement of familiar instruments. Stereo details are accurate and eerily positional for a closed headphone. If you're expecting the crazy width of certain open phones, Meze 99 Classics might not satisfy you, but its positional accuracy certainly will. Wonderful.
End words
So, with the exception of its ear pads (which are disappointing), Meze 99 Classics ticks off most, if not all the boxes I expected. It's not cheap and it's not expensive. Its accessories, cables, and general construction are nice, if not luxurious. With the right pads, it would be a damn hard headphone not to hype. And that goes for sound: punchy, but even handed, this headphone's neutral, contrasty signature is there for the long haul.
Well done.