If Google sent you here directly, click here to go to the start of the article.
Moondrop Dawn – Sound Signature & Performance
The Dawn is downright impressive. The portable USB DAC & AMP market is crawling with products and every day more of them are being released by companies around the world. The rivalry is harsher than ever and this is always great for us the consumers.
The Dawn is a very competitive and impressive product that I believe offers almost twice the value of its current price tag. Let me describe it to you without further ado.
The Dawn sounds clean, open, spacious, and detailed. In many ways, it reminds me of Moonriver 2. The Dawn offers a similar tonal balance, transparency, and resolution while being $120 USD cheaper.
Of course, there are a few differences, especially on the technical level and we are going to take a look at them but this is quite surprising and electrifying.
The Dawn is a good DAC, it does a great job of reflecting the signatures of the IEMs you pair it with, without overly saturating or manipulating their signatures. The Dawn features good tonal balance and comes with a neutral, balanced signature with no emphasis on any region.
It is a capable DAC with a surprisingly good technical foundation. Let's take a closer look at the SQ and technicalities.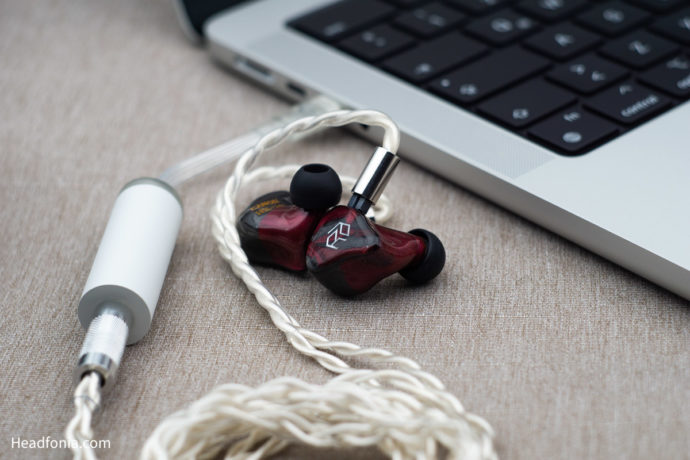 Low
The Dawn is capable of delivering impactful yet agile bass. The sub and mid-bass quantity are great. The Dawn can easily extend and reach when the track asks for it. It does not feel like it is lacking any body in bass and shapes its response well according to the track's requirements.
Pairing it with an equally capable in-ear monitor gets you a tight, fast bass with a great slam and that's quite good at any price point.
The extension is nice, but don't expect class-A grade sub rumble performance out of a 2,5cm super-portable device. Overall, the bass has adequate presence, carries a good amount of detail, and feels fast enough to feel dynamic. 
Mid
The midrange is clean, resolving, and articulate. The note-weight is medium-rare and pairing the Dawn with highly analytical IEMs hurt its tonal balance but for everything else, it offers a wonderful midrange recipe.
The transition from bass to mids is smooth. The vocals feel articulate, clean, and natural. The stringed instruments do not lack body and their timbre feels great for a DAC that is sub-100. It is almost too good to be true.
The upper mids are controlled yet expansive and they carry a good amount of detail also. The presentation feels airy and spacious partly due to the well-done tuning of this region. Hi-hats and cymbals never sound dull or too harsh as they carry a good amount of excitement while staying away from the sibilance.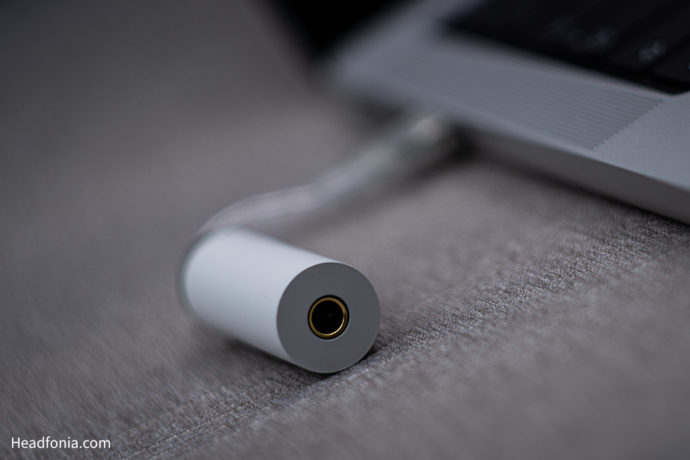 Treble
The Dawn's treble reproduction is impressive, just like its midrange. The Dawn offers a clean, extended and controlled treble. It is not overdone, or it is not boosted to impose a false sense of resolution, it is rather well-done and it does not feel aggressive or lacking in any way.
The bite is there when the track asks for it, and so is the extension. The treble sounds resolving, clean and dynamic. It boosts the perceived sense of articulacy. This section feels almost identical, tonally, to the Moonriver 2. Both of the devices have really energetic, detailed yet natural treble responses.
Technical Capability
From the technical standpoint, the Dawn could easily be the best sub-150$ DAC & AMP I've heard in 2022. It offers a great tonal balance, great clarity, and a spacious and airy presentation on top of these.
The PRaT is almost as good as the MoonRiver 2, it feels dynamic, energetic, and fast. It handles congestion well and multi-instrumented complex passages are easy dilemmas when paired with an equally capable IEM.
Soundstage-wise, the Dawn plays in a similar lane as with Moonriver 2. It does not feel like it has the most expansive stage in the history of portable DAC AMPs. It is adequately proportioned. Compared to its rivals, it is above average in width and average in depth.
The most impressive side of the Dawn is its tonal performance, no doubt. It feels coherent, and linear across the frequency spectrum. No overlapping, no dips, no peaks, no saturation. It is a damn good DAC & AMP and certainly punches above its price tag.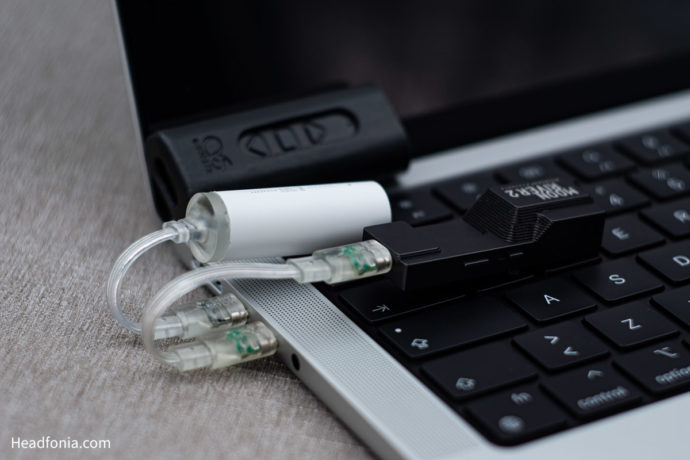 Comparisons
vs. Moondrop Moonriver 2
You can think of Moonriver 2 as the evolved and more premium Dawn. It offers a better build-quality, detachable cable, better and slimmer design, dual flagship CL DACs and an extra 3.5mm headphone jack. Sound-wise Moonriver 2 offers slightly better PRaT and slightly more detail-retrieval and resolution.
The Moonriver 2's treble extension is a tad more, quantity-wise. Also, it has a slightly flatter sub and mid-bass reproduction but these are slight differences and don't rule out the fact that there is a huge price difference between the both of the units.  
vs. Shanling UA3
The UA3 is one of the latest DAC & AMPs from Shanling. It utilizes AKM's new DAC AK4493SEQ. For the amp stage, the UA3 uses Ricore RT6963 in dual configuration. The UA3 offers superior decoding up to 32bit / 768khz and DSD512.
It comes with a UA1.0 / 2.0 switch so it has improved compatibility. The UA3 can dish out 211 mW into a 32-ohm load so they are almost identical in this regard, however, the UA3 comes with an extra 3.5mm HPO.
Sound-wise, the UA3 is warmer, bolder, and has more forward mids compared to the Dawn. The Dawn feels more spacious and airy, with superior dynamism and energy. The UA3 has a bigger, more impactful bass compared to the Dawn. The Dawn is more resolving and offers a better tonal balance in comparison. The UA3 retails for $109 USD.
Last Words
After Moonriver 2, Kato, and Variations, I had big expectations and it is quite pleasing to say that my expectations were met. The Dawn offers excellent sound quality, and great build and design. It has a compact and portable form factor and has enough juice to drive almost anything you'd need on the go.
The Dawn deserved every last bit of this recommendation. If you are looking for a solid DAC up to $150 USD, be sure to give this one a try. It will surprise you!
Page 1: Moondrop, The Dawn, Packaging & Accessories, Design & Build Quality, User Experience & Power
Page 2: Sound Signature, High, Mid, Low, Technical Capability, Comparisons, Last Words