Disclaimer: The star of this weeks' picture Sunday is Jays's a-Six Wireless. This post is a part of our Picture Sunday series.
Headfonia's resident (and only) wireless guy, is quite the Jays fan. He's been a Jays fan since the original q, and loves the direction Jays have taken with the new q-Jays, and u-Jays.
A-Six comes in a tiny bit of cardboard and pressure foam. There's an instruction book, but not one you'll likely need, especially thanks to the helpful use diagram on the box's inside cover. Let's be honest, earphone wireless interfaces long ago were firmed up. That said, a-Six's interface is a bit of the typical mixed with a bit of Leica. The Germans basically re-wrote medium-format camera interfaces with the S, and re-wrote the full-frame book with the SL.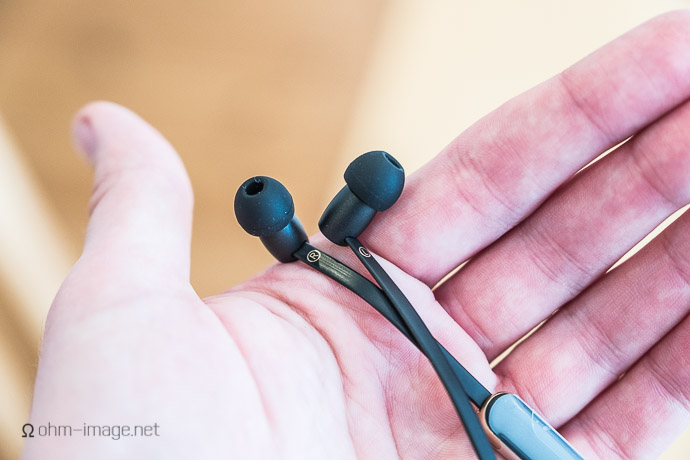 That means, button presses delineate volume ups and downs from microphone, battery, power, track forward, and telephony controls, which alternate between short and long presses. This means there is a bit to remember, but once you've sussed it all, it's foolproof.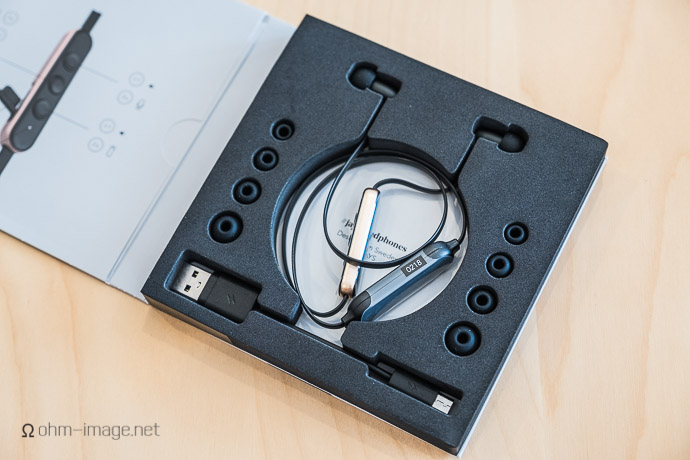 Fools like me should be happy.
What I'm happier about is the a-Six's purported 12-hour battery life. With a proper charging schedule that should be enough for anyone, all day. The battery module hangs in the middle of the cable, and sits weighty and sure, against the skin. It's metal like the earphones. The earphones charge over the micro-USB in the control module. I guess this allows the battery module to pack in more battery.
Jays are right. These are comfy. The a-Six's tiny body slides into any ear, and, thanks to its narrow sound tube, it will cram into a wide variety of ear pieces, and won't stuff up your ear canals. The sound is a bit stuffy in the upper mids and its bass is pretty measured, though it can get pretty low and punchy.
There's a bit of hiss in the system, which, again, confounds the entire experience. Just put in less sensitive drivers. It's a dirty hiss, catching here and there like in the background is another channel, way out of tune, but vying for the smallest of attentions. This would be a small thing to fix. Just use less sensitive drivers.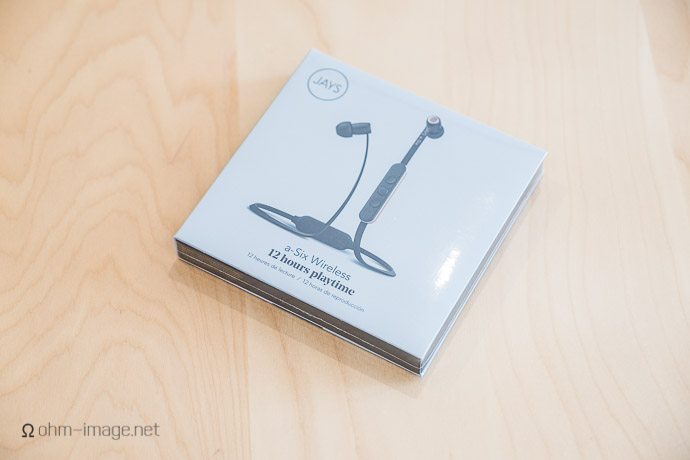 What totally rocks is wireless signal strength. I measured a fifty-metre dash between my phone and the line where the signal piddled out. That's better than Flare Audio's Flares Pro. That's better than Apple's AirPods. That's better than RHA's MA650/MA750.
Is hard to beat that.