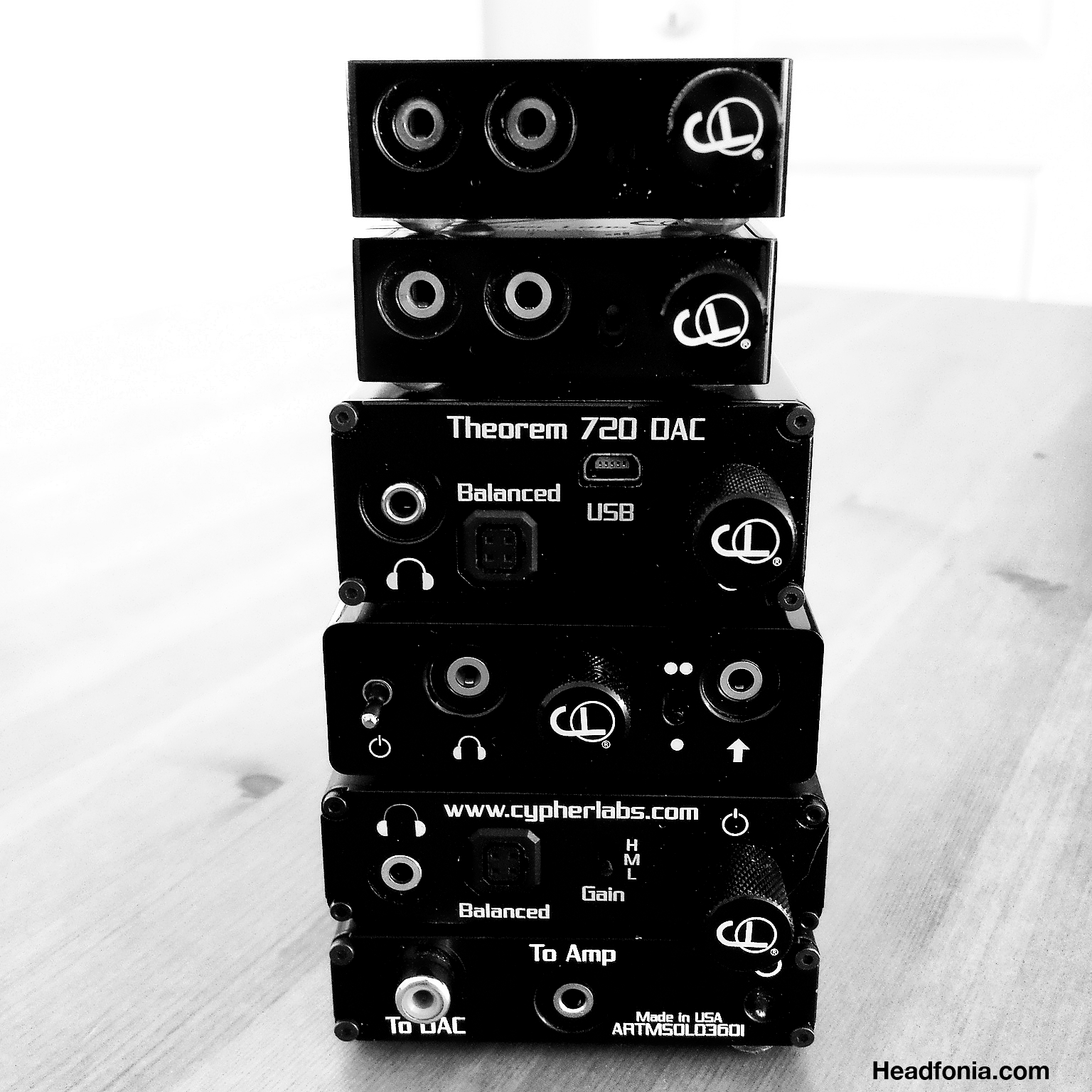 Week seven already of our Picture Post Series, time sure does fly when you're having fun.
This week I chose for picture of my CypherLabs tower, or stack, as most of you call it. Cypherlabs a few years ago was groundbreaking. Back in the days where high powered DAPs were still a fantasy and the iPod Classic 160GB ruled the audio world, CypherLabs came out of nothing with their sublime CLAS SOLO.
The CLAS SOLO was the first unit to extract digital data from your iPod and as a result it bypassed the iPod's internal DAC. Cypherlab's DAC at that time was one of the best portable DACs on the market and it combination with the RX amplifier from ALO Audio, you simply had a portable rig that had a desktop quality sound. The RX was powerful enough to drive full sized headphones as well and a lot of people ended up using this awesome stack at home. The only downside was the RX wasn't the most quiet amp for sensitive IEMs and monitors but that didn't stop anyone from buying it.
Fast forward a few years. The portable market has changed. The iPod Classic has been discontinued but still is highly popular and looked for on ebay. The iPod has been replaced by high powered portable audio players and portable amps have moved to the background. Stacks have gotten smaller. CypherLabs is still offering an evolution of the original CLAS SOLO (the -dB) and they have a great DAC/amp with the Theorem 720 and the Picollo DAC bu the times they sure are changing.
I'm still a Cypherlabs fan and the full stack can still compete with the best but it just isn't the same anymore. People have a lot to thank CypherLabs for, they just don't realize it.
Links: