Disclaimer: The CustomArt Fibae 3 was sent to us free of charge in exchange for our honest opinion in this review. The monitor is a custom one and doesn't need to be returned.
CustomArt
Our Polish friends probably are mostly known for their flag ship model called "Harmony 8.2" but they have been really busy and with the FIBAE series and the successful Massdrop "EI.XX" ciem, they have gotten very popular, very quickly. We've covered the original Harmony Pro, the Harmony 8.2, Fibae 2 and the Ei.3 of the CustomArt product line-up.
For those of you who are new to custom inear monitors we'll do the short intro: CustomArt is a Polish based company that was founded in May 2012 by Piotr Granicki. Piotr was a reviewer at the time he started his own company and with the experience he had, he was convinced he could make great sounding monitors. The special thing about Custom Art is that they offer the choice between acrylic and soft silicone monitors for several models. Click here to check out the full comparison between silicone and Acrylic.
FIBAE
So what exactly is FIBAE and does it stand for anything? FIBEA is the abbreviation of Flat Impedance Balanced Armature Earphone and it's the world's first In-Ear Monitor design providing flat impedance and phase. By changing Balanced Armature driver character from inductive to resistive CustomArt solved one of the oldest problem in the industry – dependence on output impedance of sound source for correct earphone output. With FIBAE™ technology your earphones will always perform best from any DAP.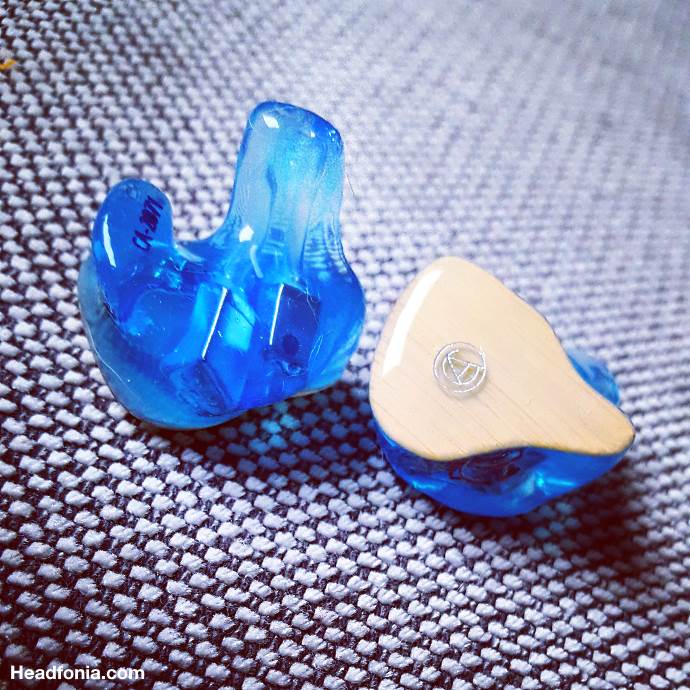 So basically it means that the FIBAE monitors in theory will sound almost the same no matter what DAP, phone or amplifier you use. You can find the full information on the FIBAE technology right here on CA's page and there's also a dedicated FIBAE thread on Head-Fi. Piotr tells us the following:
In early 2016 we stumbled across an interesting occurrence during work on IEM designs, which prompted us to investigate possible applications for In-Ear Monitoring. We discovered that our design resulted in nearly flat impedance and electrical phase plot of a Balanced Armature driver, reducing dramatically the load for audio amplifiers and providing near-identical response (either frequency or CSD) when switching between sound sources with substantial difference in output impedance. In that moment FIBAE technology was born. In mid-2016 we filed for international patent on our Flat Impedance driver.
FIBAE 3
Now, after the FIBAE 1 and 2, CustomArt is back with a 3-driver version of the FIBAE design. The FIBAE 3 page can be found right here: https://thecustomart.com/fibae-3/
FIBAE 3 is a triple-driver mid-level IEM featuring a single proprietary sub-low, single proprietary full-range and single tweeter drivers. It according to CA, delivers unparalleled end-to-end frequency extension.
FIBAE 3's tuning is a result of a carte blanche approach. Researched and newly developed drivers deliver reference sound without sacrificing punchy lows as well as improved presence of highest frequencies without adding harshness or sibilance. FIBAE 3 shares highly musical and engaging character of its bigger brother – Harmony 8.2. Consequently, this triple-driver IEM offers smooth, balanced midrange and high coherency that Custom Art is known for.
I
 SPECIFICATIONS
Drivers: Single proprietary Sub-Low, Single proprietary Full-Range, Single High
Sensitivity: 110dB @1kHz @0.1V
Impedance: 7.3 Ohm @1kHz (+-0.9 Ohm 10Hz-20kHz)
Frequency: 10Hz-21000Hz (+-20dB into IEC 60318-4 coupler)
Shell type: Silicone or Hollow Acrylic body
Breakdown
In contrary to a regular review I will use the same breakdown as I always do for my custom inear reviews:
Build quality & Comfort
Personalization
Cable
Price & Accessories
Customer Service
Sound
Source & Cables
Competitors/Comparisons
All right, let's get started on Page Two of this review, after the click HERE