Disclaimer: The V-Moda Forza Metallo Wireless was sent us by V-Moda directly for our opinion. The price is 170$ USD on the product website.
INTRO
After the review of Crossfade II Wireless, now it's time to talk about the other wireless offering from the brand, the V-Moda Forza Metallo Wireless. This is the wireless version of the original Forza Metallo, and offers great ergonomics coupled with a nice sound.
Neckband earphones have been around the market for some time. This is one of them to look at, if you're after this type of a wireless offering with a sport and style-friendly approach.
V-MODA FORZA METALLO WIRELESS – Build Quality, Ergonomics, Usage and Isolation
As you probably know, V-Moda is one of those brands that boasts quality and style. Predictably, Forza is not an exception. The V-Moda Forza Metallo Wireless is a nicely built unit, with a nano-coating finish to resist the weather and sweat. That means you can use it while doing many sports or run as much as you want. Like other products from V-Moda, these look quite durable.
In terms of design, these are really stylish earphones. Same consistent design language and still you can have custom caps, like the plates from Crossfade headphones. This eye-catching design is not only for looks. V-Moda made the neckband as a one small housing, so that you can easily use it or hide under your shirt's collar. This is one nice design route from the brand. Once again, they show their difference here.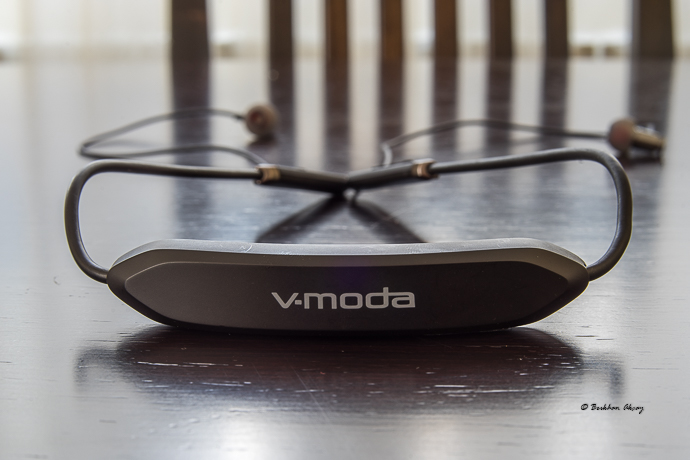 "No more 'space ring around the collar', lost earbuds, dongles, charge cases, bad battery or sacrificial sound and reception"
Just like it was with the Crossfade II Wireless, I didn't face a single problem using the Forza. The system works the same principle. There are 2 controls on left & right. On the left you have a power button to turn on/off and it also works for pairing devices. On the right side, you have 3 buttons; middle one to play/pause the music and accepting/rejecting phone calls. The other two are there for changing the volume. You can also skip songs by pressing the middle button twice, and you can go back to the previous song by pressing it three times. You follow the beeps and vibrations to understand whether it's connected to your device or not.
Also, when receiving calls there's a vibration, which is very nice. Voice quality is great according to people on the other line, so no problems whatsoever. Battery life is around 9 hours and it's charged via any USB cable. Bluetooth range and connection quality is wonderful. I tested it in my house and I almost went to the furthest opposite place in the house to lose the connection. Crossfade II Wireless was also great in this regard.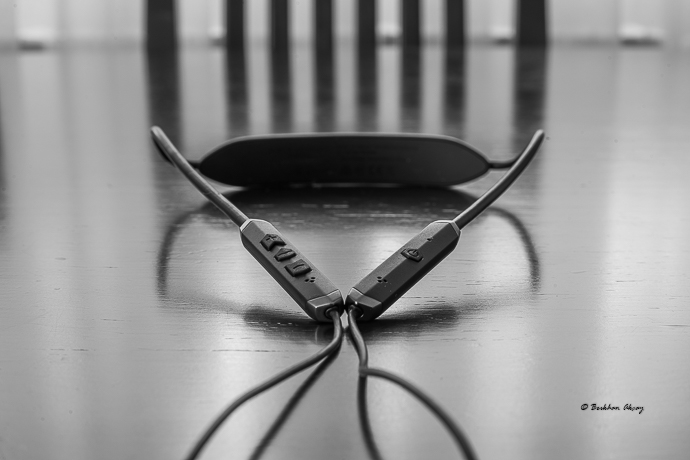 The V-Moda Forza Metallo Wireless is quite comfortable and it's very quick to find a good fit. The module is quite thin and light, so after some time your forget it's on your neck. My only complaint is the cable length. I think the earphone cables are a little longer than necessary. I would love to have them shorter. Noise isolation is passive, so no active NC here just like the Crossfade. Even so, passive isolation was quite enough for me especially with the right tips. Don't expect an amazing isolation from noise, but it's still good.
So overall I really liked the wireless performance and ergonomics. Altough I haven't tested similar wireless offerings, I don't think you can get any better than this, except the long cables which is not a big problem at all.
Click HERE to go to the next page, or use the page numbers below.