In this article we review the Ultimate Ears UE 11 PRO monitor with the UE Switch system, starting at $1,199 USD.
Disclaimer: I was sent the custom Ultimate Ears UE 11 PRO free of charge in exchange for this review. Ultimate Ears is in no way related to Headfonia.
Ultimate Ears
Founded in 1995 Ultimate Ears Pro created a new market for custom in-ear monitors which are now used by most of the world's top touring musicians. The first in-ear monitor was developed for Alex Van Halen by his monitor engineer to give him a way to protect his hearing while allowing him to perform better on stage. In 2008, UE Pro partnered with Logitech, a company as passionate about premium audio and connecting people through technology as UE are about changing the way you hear music. UE have since created over 100,000 sets of in-ear monitors in the last 20 years for musicians and music lovers. You can find out all about Ultimate Ears, here.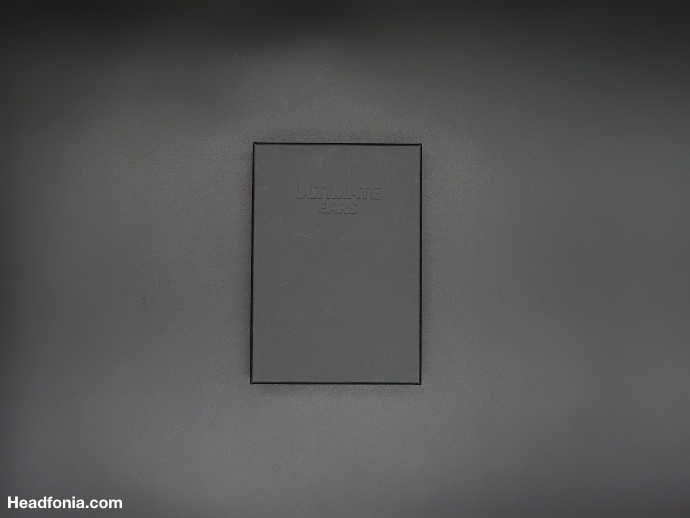 For 20+ years the UE team is continuously challenging itself to innovate, improve quality, and advance delivery times. As part of our continuous drive to be better, UE Pro has combined artisan-handcrafted techniques with cutting-edge technology. UE have embraced the advantages of digital processes to advance time to customers and deliver an acoustic experience that is second-to-none. Each product is handcrafted, precision-tuned and custom tailored to fit the unique contours of the ear, isolating it from any external noise. This starts with a unique digital scan or physical impression of the ear. UE experts modify the shape to improve comfort and fit for all of the key audio and electronic components where each detail is meticulously developed. The custom ear shell is printed using the latest 3D printing techniques. UE have been 3D printing since 2015 to ensure we are producing a better fitting, more accurate product. UE have a team of lab technicians that work on multiple details to ensure your product matches your specific fit and design. This includes experts on 3D software and custom in-ear manufacturing who have been making products for more than 20 years, and also graphic artists who can reproduce your custom tailored design of choice.
It's not the first time we look at UE custom gear on Headfonia. Previously we have reviewed the Pro Reference Remastered, the 18+PRO V2 and the UE LIVE. You can find the previous reviews here:
Review: Ultimate Ears Pro Reference Remastered – Default Capital
UE SWITCH
Not only are we looking at the UE 11 PRO today, we are also checking out UE's newest Switch system. The UE switch allows you to customize your monitor with multiple face plates, what's not to like about that? You can find out all about the Switch system here.
The UE SWITCH interchangeable faceplates give you the option to customize your UE PRO and UE CSX earphones with a variety of colors, materials and decorative details, or even use your own custom artwork. An innovative twist-lock mechanism makes swapping plates easy to use. The Switch system is available for new purchases and also as an upgrade for current customers.

The Switch system costs up to $199 USD for 3 sets of face plates. Choose from clear, opaque or translucent finishes in a variety of colors. Custom artwork and gold or silver halo are also available for an additional fee.
The Switch faceplates come delivered in a separate leather like box, in which you can store up to 6 pairs of face plates. Check out the Switch system in this video:
UE 11 PRO
The UE PRO features 4 proprietary balanced armatures and it comes with a3-way crossover. According to UE the UE 11 PRO is all about "POWERFUL SOUND FOR PERCUSSIONISTS". They call it the leading choice of professional drummers and percussionists worldwide.
The UE 11 PRO, as a result, features dual low-frequency drivers to provide extra bass impact "you can feel". According to UE, the UE 11 PRO is best for high-energy rock, pop, metal and hip-hop musicians, but I have found these to match a whole lot more musical styles.
If you are the person who wants to feel the music in your mix, the UE11 is perfect according to UE.
Of course, the UE 11 PRO is still a handcrafted monitor and it is digitally modelled and 3D printed for perfect fit, comfort, and strength. The UE 11 PRO comes with the famous Linum SuperBax cable, making it water- and sweatproof, and field-replaceable in seconds. More on the SuperBax later.
You can configure your UE 11 PRO monitor right here.
Technical Specifications
INPUT SENSITIVITY:  119 dB @ 1 kHz, 1mW
FREQUENCY RESPONSE:  5 Hz – 22 kHz
NOISE ISOLATION: -26 decibels of ambient stage noise
IMPEDANCE  18 Ohms @ 1kHz
INTERNAL SPEAKER CONFIGURATION:  4 proprietary balanced armatures with a 3-way crossover.
INPUT CONNECTOR: 1/8" headphone jack; compatible with all systems
WARRANTY:  1-year
The article continues on page 2. Click here or use the jump below.
Page 1: Ultimate Ears, Switch, UE 11 PRO, Specs
Page 2: Build Quality & comfort, Perso, Cable, Price & accessories, Sound pt1
Page 3: Sound Pt2, Comparisons, Conclusion