In this article we look at the Venture Electronics SUN DICE Edition earbud, selling for $298 USD.
Disclaimer: The Venture Electronics SUN DICE Edition earbud was sent to us directly by VE in exchange for our honest opinion in this review. The SUN DICE doesn't need to be returned to the factory after this review.
VE – Venture Electronics
A few weeks ago we covered the VE Bonus IE unit, but that was the first VE article since April 2016. In audio years, that's decades ago. To be honest, there was not a specific reason for that and it's a shame really as Venture Electronics (still run by Lee) still offers great value for money.
The unit we covered 4 years ago of course was the legendary $5 USD VE Monk. The Monk is still selling strong today in a Plus and Light version, but since then many new VE IEMs and earbuds have seen the light, my personal favourite being the the ZEN 2.0. But VE is much more nowadays that earbuds and IEMs, and they offer cables, amplifiers and so much more. VE and Lee are also famous for sending out free masks all over the world to protect his customers and friends against COVID19. A wonderful gesture.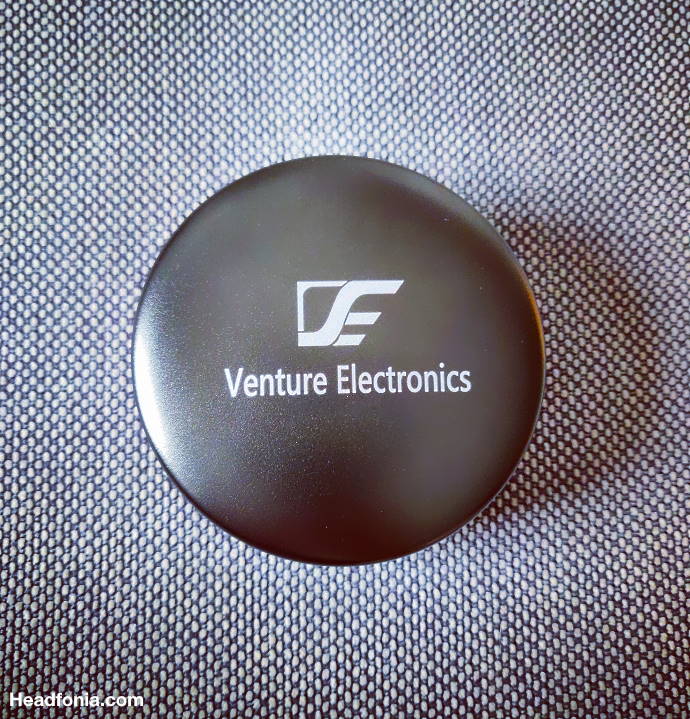 Still no idea what we're talking about? Alright, let's do a short summary.
VE aka Venture electronics aka VE Clan is a Chinese company that became famous with ridiculously cheap and good sounding earbuds. You can find the VE Clan website here: https://www.veclan.com/
Venture Electronics is all about giving the best possible quality for the price, something we'll also see later in this article. VE's philosophy is to provide uncoloured and faithful music reproduction with their gear. If you want to find out more about what Venture Electronics stands for, feel free to read up here: https://www.veclan.com/aboutus_eng_index
Earbud Reviews
Earbuds are not something we frequently review here on Headfonia, but maybe we should do more of them. Why? Well because each earbud review gets a really good number of views and because their sound actually is very good. At the same time it's just an earbud though, and fit is crucial to get optimal sound. It however seems a lot of people manage to get a great fit with earbuds, so why not do more earbud reviews. Right?
Matty recently reviewed the Fiio EM5, and he actually absolutely loved it. You can find his review here:
Of course before reading this new VE earbud review, you really should read up on the earbud that started it all, the $5 USD VE MONK:
In this mini review we're looking at the VE SUN DICE Edition. Let's get started
The SUN DICE Edition
The Sun DICE earbud is actually available in two different versions: the one we're reviewing today and the more expensive SUN COPPER Edition, which is selling for $598 USD. This review's DICE Edition sets you back $298.
The SUN DICE earbud comes with a non-removable 4-way cable. You can choose between a 3.5mm single or balanced cable, a 2.5mm balanced cable or a 4.4mm balanced cable. Our version has the Pentaconn termination.
You can find the SUN DICE product page right here: https://www.veclan.com/engappliance_sel_one?eng_ApplianceVo.eac_id=46
We really don't know much about the driver inside the SUN DICE earbud, but the cable seems to be the exact same one as the one that came with the Bonus IE: a 1.2m cable, featuring 99.99% OFC 4x32x0.06mm. All the plugs and terminations are very solid and some even have the Venture Electronics name on them. 
splitter and and 4.4mm plug, but it's light enough not to pull the buds down.
Box & Accessories
For $298 USD you expect a nice package and that's exactly what you get. The Sun DICE comes in a small square cardboard box, with inside a metallic fancy carrying case with the VE logo on it.
Additionally you will find:
1 x Ex Pack
1 x Air Pack
Earbud hooks
A TRRS adapter (though this wasn't present in our sample)
A nice and complete offering, with all you need.
Build Quality & Design
Just like with the packaging you expect a higher end build quality at this price and to me VE Clan has achieved just that. The earbuds feel solid, yet light, and there are no sharp edges or anything. I do think these can take a pretty rough beating, even though the termination at the earbud could be a bit more rigid. There's not much "security" in place there.
Design wise this to me is one of the more pretty earbuds, and it's a bit different from the classic earbud look, as it is more cone shaped. I really like the metallic look and the silver ring on the outside of the earbud. While it doesn't bother me, I do wonder if VE could have used a more metal construction for the driver cover. It surely would have made the SUN DICE look more classy, but probably also heavier.
Fit, Comfort and Isolation
This always is super important but with earbuds even more. To get the best possible sound, you need a perfect fit. For some it might come naturally, other will need some foam, or ear "clip-ons" or inear hooks. The most important is that the fit is right, I myself tend to use earbuds only at home, in a quiet environment, when I'm not moving around a lot.
I actually also wear these over ear, without any hooks, and with just a closed foam "tip". Comfort wise I'm not the biggest fan of earbuds, but that's probably because my ears aren't used to it. After a bit of listening my ear just starts to hurt because of the friction and pressure. But what I do then is switch them so the cable goes straight down. And by the time this starts to annoy me, I switch them back to over-ear. Easy.
As these are earbuds, the isolation of course is as good as non existing and you will hear everything that is happening around you. Some people might actually like that, but for me it doesn't benefit the earbud's sound. I only use these in very quiet environments, when I'm somewhere alone with no outside noise. Do that and the sound quality will really surprise you.
The part on sound continues on the second page of this review. Click here or use the jumps below