In this review, we take a look at the Whizzer HE01. the first IEM from the brand, available for $79.
Disclaimer: the Whizzer HE01 was sent to us, free of charge, by the brand in exchange for our honest opinion. You can find them on their Aliexpress, or your nearest dealer, it's up to you.
About Whizzer
This doesn't happen often, but I couldn't find any info regarding Whizzer. Their website doesn't lead to anything, apart from a sad blank page, and their facebook/instagram page is also lacking. All I found was their founding year: 2017.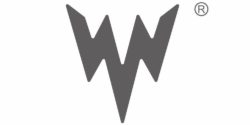 Even though, I could easily find Whizzer's IEMs and TWS on many e-shop and retailers' websites, with glowing reviews from customers, most of the time. And, when the brand reached out to us, for a review, Lieven immediately forwarded my contact, so I could test those strangely popular/secretive IEM.
Design & Build Quality 
Shell
Out of the box, the Whizzer HE01 made a good impression on me. The golden layout, outlining a curved acrylic globe with the logo embedded inside, really gives a premium sensation. From afar, you could easily mistake them for a pair of cufflinks, as my father did.
No 3D printed shell here, the brand chose to use the classic molded shells, merged into one. There is no issue with that – as long as they fit, I'm okay with everything – but 3D printed/carved shells easily became the norm with chi-fi IEM. That said, those HE1 can be found for less than eighty bucks, so I should not be too picky. 
The shells are smaller than multi-BA IEM, which is a given, and you won't find the classic marble/shiny/custom faceplate you usually get with 3D-Printed models. That said, the one displayed easily caught my eye, and, under the razing light, the logo gave a nice holographic impression.
Build quality
The Whizzer HE01 build quality is very good overall.
The faceplate is absolutely mind-blowing and, through the translucent shell, you can see various copper pieces that elevate the whole design to new levels. In the same way, the copper nozzle is a big plus, both ergonomically and visually.
Alas, the shell itself feels a bit outdated. Even more, if you slide your finger from the outer side, to the inner side, that's like touching real leather and the plastic counterpart right after. It's no big deal as this side will be stuck to your ear, but it's a bit uncanny at first.
Thankfully, there is no gap wherever your hand can touch, no bubbles and the extra-thickness of the shell gives a good level of confidence. The 2-Pin port fits perfectly, and the brand was kind enough to write L/R next to each port, so we can avoid any mismatch. A kind gesture.
Bonus point for the default cable, which gives a premium feel with its beautiful plug and light, but solid, braiding. It's not tangle-free, but it's not too prone to make knots too.
So far, so good. Let's keep digging and see what's inside the box.
Bundle
Inside the box
The Whizzer HE01 comes in a medium-sized black box, with various pieces of information stealthy written on the backside. 
Inside the box you get :
the Whizzer "Kylin" HE01
a 5N OFC 3.5mm cable
a metallic storage case
silicon tips + some documentations
Not the best bundle out there, and if the box is pretty cool, you'll have to buy some supplementary accessories like a balanced cable, or some foam if you're not fond of silicon tips.
Additional Accessories
As standard, the Whizzer HE01 comes with a 3.5 mm TRS plug that should fit most DAC and DAP. But, if you've already embraced the 4.4mm or 2.5mm world, you'll have to look elsewhere, as the brand only offers Bluetooth solutions.
The same goes for the source. If you just want to connect your IEM to your phone and don't want to carry a DAC/AMP, you can go for tiny dongles, like the TC35i and TC35B, or an EarMen Eagle, as I did. Last but not least, the HE01 doesn't use the "classic" 2-pin socket, there is a little bump and you may have to double-check your cable, before connecting.
Let's check the specs now.
The article continues on Page Two, after the click here