Disclaimer: The AudioQuest DragonFly Cobalt was sent to us free of charge in exchange for this preview article at the launch and a full review.
Intro
AudioQuest launched the very first DragonFly back in 2012 and has been improving it ever since. A few years ago the BLACK and RED came in to play and now in 2019, AudioQuest is back with a new and improved version of the RED: The Cobalt!
AudioQuest
AudioQuest is a US based company and the EU headquarters is located in the Netherlands. AudioQuest since the 1980's is mostly known for their cables but they became even more popular among "head-fiers" when they started releasing personal audio gear with an excellent price-quality ratio.
This AudioQuest DragonFly isn't the first AudioQuest product to be featured on Headfonia, the NightHawk and NightOwl headphones, the older DragonFlies and the JitterBug reviews were done a long time ago already. You can find all our AudioQuest reviews here: https://www.headfonia.com/?s=audioquest
DragonFly History
AudioQuest launched the very first DragonFly back in 2012 and back then it could only be used in combination with a PC because of the power supply. Later on AQ added mobile support and that made them even more successful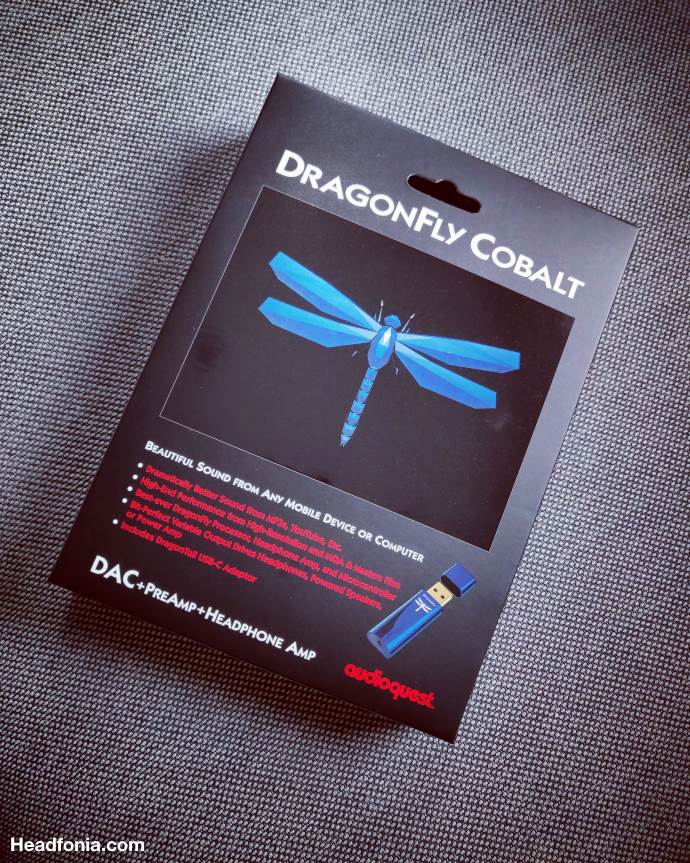 The units were and are extremely popular and loved by audiophiles all over the world. The reasons are simple:
it's small and pocketable,
it can take a beating,
it's beautiful
it can be used in combination with laptops and phones
it's a DAC, AMP and PRE-AMP all in one
it does MQA (renderer)
it offers extremely good value for money
the FW can be updated
it sounds awesome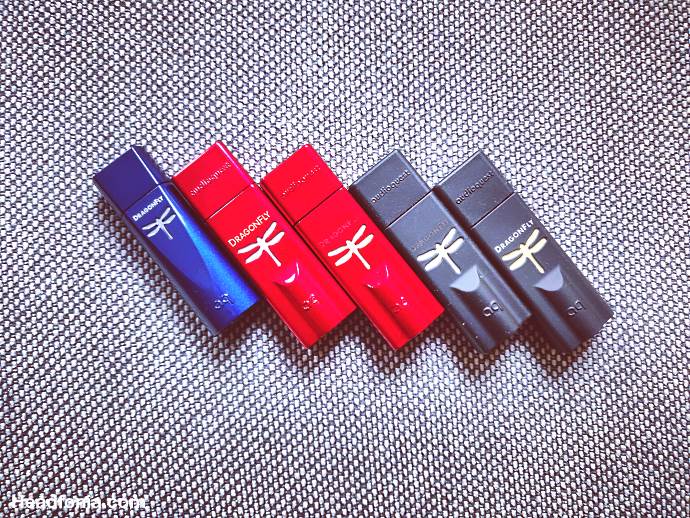 Taking that into account, it's no surprise that AudioQuest has already released several versions of the DragonFly, and the versions available up to today are the BLACK and RED. These were launched back in 2016 and the RED version is on our list of Best AMP/DAC combos (Best buys) as well: https://www.headfonia.com/best-dac-amp-combos/
DragonFly Reviews
Never heard of the DragonFly before? Almost impossible, but in that case I advise to read up first:
DragonFly black 1.2:
Dragonfly Black and RED:
DragonFly MQA + Video
AudioQuest likes MQA and they were fast to jump on the MQA wagon, and make the DragonFly an MQA renderer. In this article and video we explain and show how to set up your DragonFly for MQA streaming in Tidal.
And now let's take a look on the Cobalt on the next page. Click HERE or use the jump below.