If Google is showing you this page directly, click here to go to the start of the article: https://www.headfonia.com/beyerdynamic-dt-900-pro-x-review/
Bundle
Inside the box
In an effort to lower their environmental footprint, the Beyerdynamic DT 900 Pro X comes in a minimalistic box, 100% made of recycled paper and cardboard. And if it may not be the most glamorous package, I very much appreciate the willingness, outlined by the clever internal arrangement, that takes your hand from start to finish.
Inside, the bundle is very simple, as you get:
the Beyerdynamic DT 900 Pro X
a 180 cm mini-XLR to Jack cable + a 3.5mm to 6.35mm adapter
a 300 cm mini-XLR to Jack cable + a 3.5mm to 6.35mm adapter
a travel pouch (surprisingly exquisite)
A scarce bundle, but nothing surprising from the brand. If you want more, you shall look for something a bit expensive.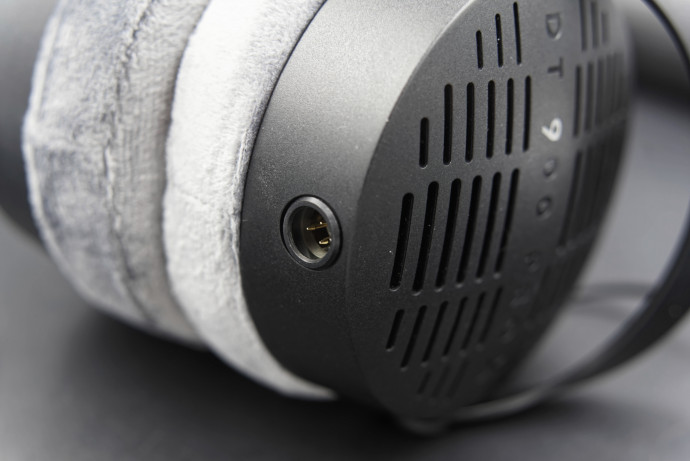 Additional accessories
If you want to go further with your DT 900 Pro X, there is only one upgrade you should do:
It could be something as simple as a Khadas Tea or something a bit more fancy like the SMSL DO200 + SMSL HO200, but please don't use your computer headphone out (unless it's the new MacBook Pro, which is a masterpiece).
Specifications
For the nit-pickers and nerdy ones here, I'm giving the specs and technical sheets. For all the others, you can just go lower to see how the Beyerdynamic DT 900 Pro X performs.
New STELLAR.45 driver
Designed for audiophiles and professionals, this new transduced was developed and produced in Heilbronn, Germany, and intends to bridge the gap between studio and high-fidelity headphones.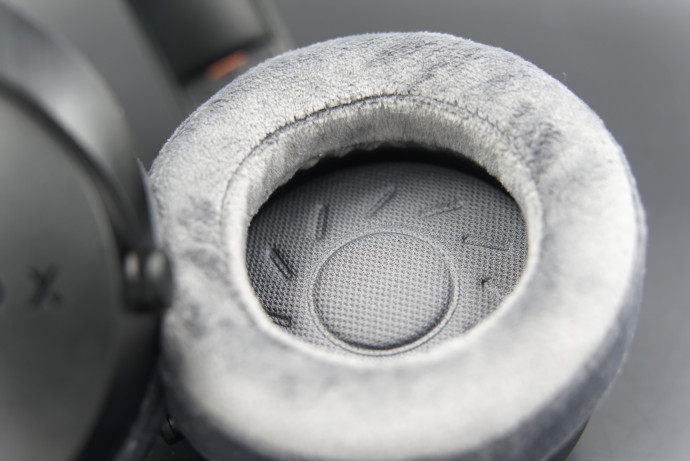 In combination with the newly developed three-layer speaker diaphragm featuring an integrated damping layer, the Beyerdynamic DT 900 Pro X embeds a whole new neodymium ring magnet, as well as a copper-clad high-tech wire.
All of this has created a highly efficient driver system that performs superbly on all playback devices while being less power hungry. The innovative membrane structure controls the axial motion of the voice coil and ensures that it remains securely positioned in the magnet gap even during high oscillations. 
Another benefit is the vast and natural frequency response. The fast response of the transducer and the detailed transient response, produced by the low coil weight, create a sound that is always reliable and distortion-free even at high sound pressure levels. Something critical in a recording session, ensuring that what you record will be as close as possible to the original material.
We'll have to see how that translates in real life, but on paper, this is very exciting.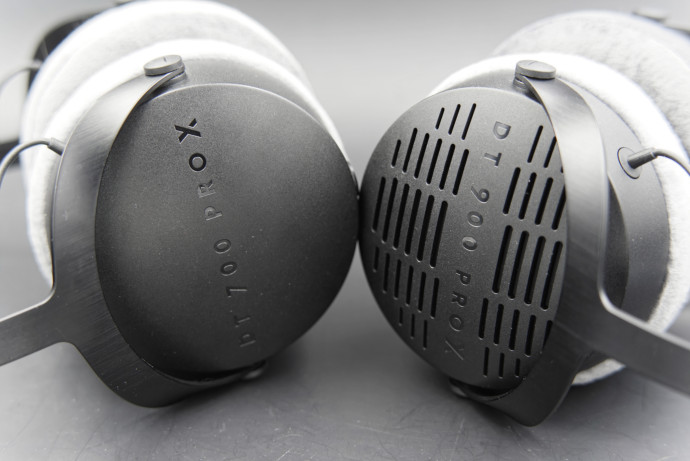 Sensitivity / Hiss 
Impedance is low (48ohm), sensitivity is average (100dB/mW), so you better have a good source ready, even if the brand says otherwise.
On my EarMen TR-AMP, the headphone behaves exceptionally well and the SMSL DO200 + HO200 did the same trick. If you want to go smaller, I'd suggest picking the ddHiFi TC44A or Khadas's Tea, which both achieved a pretty good job, despite it small size.
Last but not least, hiss never was an issue, hurray!
Full specs
Type: Open-Back headphone
Style: Dynamic
Drivers: 1x Stellar.45 Driver – 45mm
Socket: mini xlr (single-ended)
Cable: Oxygen-free copper – 3.5mm straight
Shell: rugged plastic, velvet ear pads  
Frequency Response: 5Hz – 40KHz
Impedance: 48 ohms
THD : 0.04% @ 1kHz
Sensitivity: 114dB SPL @1V / 500Hz / 100dB SPL @1mW / 500 Hz
Sound Isolation (up to): 20 dB
Cable length: 180 cm + 300cm
Weight: 350g (without cable)
Page 1: About the brand, design and build quality
Page 3: Sound Performances