The Effect Audio Chiron is an 8-wire $2999 flagship cable that belongs to the Hall of Fame Series of Effect Audio.
Disclaimer: I've received the Effect Audio Chiron in exchange for my honest opinion.
About Effect Audio
Singaporean Effect Audio is one of the most recognizable cable companies in the market. With their relations with the other well-known companies, and with their products' performance as a whole, EA is a reliable manufacturer in terms of aftermarket cables.
Whenever a fellow audiophile asks me about which cable they should get, one of the first brands that come to my mind is Effect Audio. We've been reviewing their products since 2014 so it goes a long way. They recently renewed their online website and you can check it here.
There are a lot of different options in their product range, distributed into four different series in their portfolio. The entry-level cables belong to the Vogue Series. This series is about price/performance, and the Grandioso is a very good performer in that regard. The EVO Series is the newest addition to their lineup with EVO 1 and EVO 10 cables. Then comes the Heritage Series which contains the legendary Leonidas cable (2nd edition).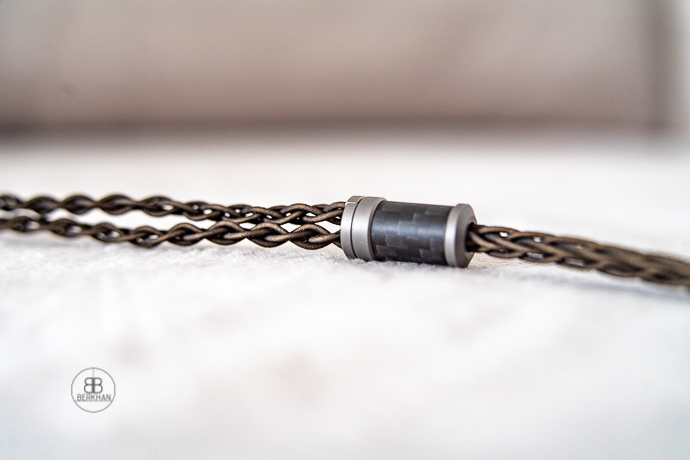 Effect Audio released a new flagship cable last year as well, named Centurion, which brought a lot of fuss because of the price. We reviewed it in August 2021 and I still recommend it to the people who have summit-fi gear and have that huge budget for portable audio:
The Hall of Fame series, however, is a special part of EA. These contain fantastic craftsmanship and sound. They're so good that you could start asking yourself how cables create this much effect. I remember I was particularly blown away by the sound of the Horus cable myself back in 2018.
You might want to check out the new IEM project of EA also, which I reviewed just below:
About Chiron
Effect Audio Chiron is a result of Effect Audio's target of creating a mix of Horus and the new flagship Centurion. Hence, it features the UP-OCC gold plated silver-gold alloy material, mixed with the UP-OCC gold plated silver.
a perfect blend of voice「the Power of A Tiger」 and 「the Refined Delicacy of A Rose」.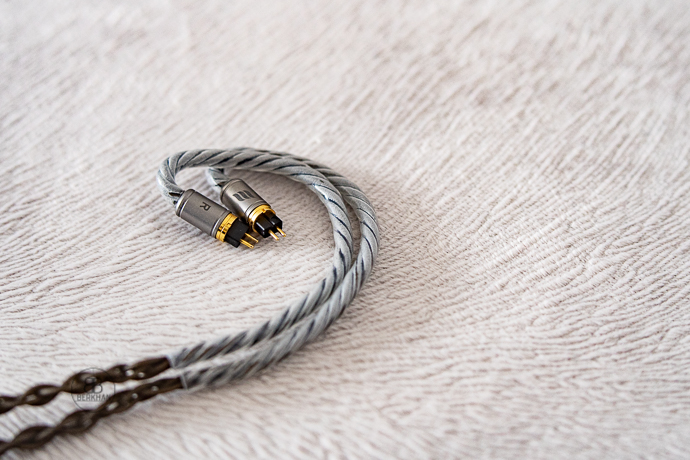 The rest of the specs are as follows:
26 AWG 8 Wires
Selected Premium UP-OCC Material
Gold Plated Silver / Gold Plated Silver Gold Alloy Hybrid
Septuplet Core Bundle Litz
Multi-Sized Stranding
EA UltraFlexi™ Insulation
Superior PSquared/P-EA Plug with Titanium Casing
Titanium Shelled ConX ®️ Interchangeable Connector
These are standard specs. So there's no 4-wire version. It comes with the new ConX system as standard. If you need more information about ConX, you can check it out here.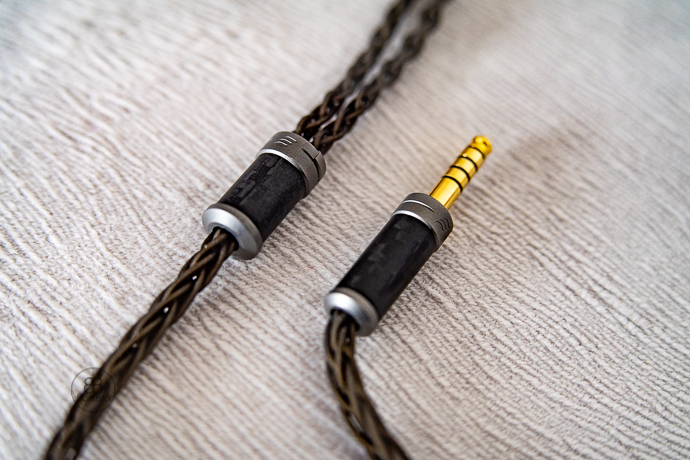 Design
The new Effect Audio Chiron looks a bit enigmatic and dark, with a dark brown colour and titanium elements in its design. Like the Centurion, it doesn't look spectacular at first sight, but once you handle it and experience it more, you become aware of the fantastic craftsmanship and design.
The cable matches perfectly with black colour or darker colours I should say. The output jack and connectors, as well as the splitter's outer layer, are made from titanium alloy. The splitter's upper layer can be slid upwards to become a chin slider. It doesn't have the double layer splitter design of the Centurion.
The splitter and the sound jack set the tone for the design of the cable mostly, and the connectors complete it nicely. The design of the Chiron is very mysterious, dark, moderately assertive but quite modest as well. It has a raw and rough feeling when compared to the Centurion though.